The Biden administration says it has made a number of recommendations this week as to how New York City can improve its handling of the influx of migrants it has seen into the "sanctuary" city, but local officials have called for an emergency declaration and work authorizations from the federal government.
The Department of Homeland Security confirmed to Fox News Digital that it had made recommendations formed by an assessment team sent by Secretary Alejandro Mayorkas to assess NYC's migrant operations. The recommendations were first reported by Politico.
"The team was impressed with the exceptional efforts by New York officials under the ongoing strain of accepting a large number of migrants and has provided recommendations for improvements, including data collection, case management, and increased communication with migrants on work authorizations," a spokesperson said. 
NYC MIGRANT CRISIS COSTS COULD HIT $12 BILLION, MAYOR ADAMS URGES FEDERAL EMERGENCY DECLARATION
"DHS continues to collaborate with city and state officials, along with our federal partners, to identify ways we can maximize the value of our continued partnership to address, in a humane and orderly manner, the needs of migrants who have arrived in New York," they said.
The city has seen approximately 100,00 migrants arrive in the city since last year. While only a small fraction of the millions that have hit the southern border, state and city officials have said the crisis is overwhelming and called for more federal aid, warning it could cost the city $12 billion by 2025.
NEW YORK GOV. KATHY HOCHUL SLAMS MAYOR ADAMS' MIGRANT RESPONSE IN 12-PAGE LETTER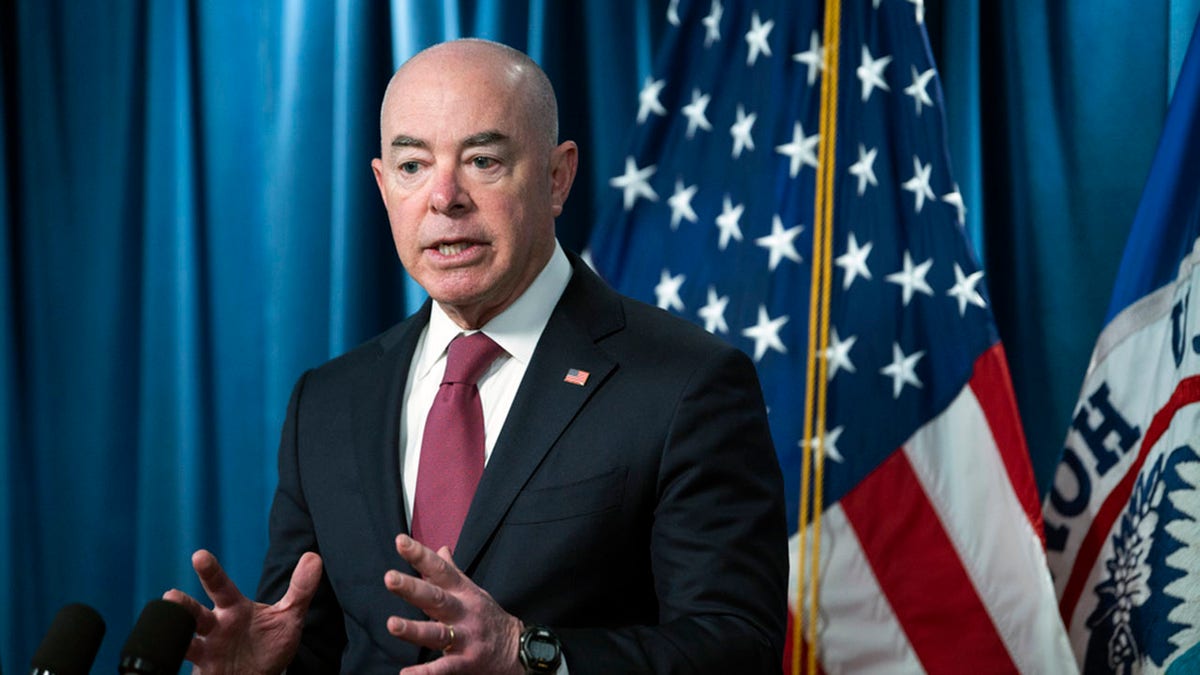 Both New York City Mayor Eric Adams and New York Gov. Kathy Hochul have called for a federal emergency declaration, greater funding and greater access to work authorizations for migrants, and have stressed that the burden lies at the feet of the federal government.
The recommendations from DHS to NYC include increasing information collection at intake centers, overall communication to move migrants through the system, a greater focus on case management — including legal services — and more information on work authorization and asylum applications.
The administration says it also identified 11 federal sites across New York State where migrants could potentially be housed, and has provided the City access to a hanger at JFK Airport, which is being used to house hundreds of migrants. The agency has also backed the city and state with more than $140 million in federal funding, and officials noted they have continued to push Congress to pass immigration reforms.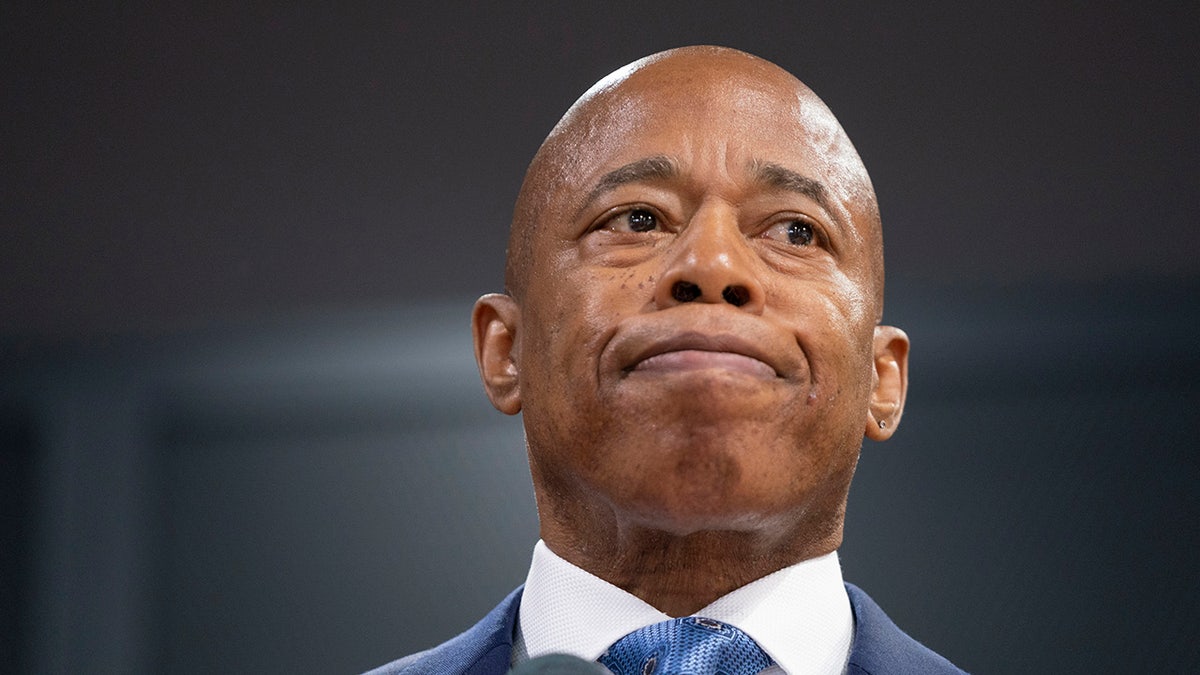 Adams said on Tuesday that "we appreciate their observation" and "we're happy they really engage in these conversations" but was dismissive of the recommendations from the administration, which he said were not dealing with the flow of migrants to New York City.
BORDER PATROL SECTORS NEAR OR OVER CAPACITY AS MIGRANT NUMBERS SURGE AT THE BORDER
"So each time we open a new space that's not an answer. It's not sustainable. If you average 10,000 people a month and if the national plan is to have New York City continue to find spaces, that is not an answer. And if the national plan is that slowly see if New York move more on the waiting list to get work authorization, that's not an answer," he told reporters.
"We need people to have the right to work, which is an American tradition. We need an emergency declaration. We need locations to deal with the overflow right now and we need funding. And so when you look at an analysis that was given, it answered none of those prevention… this is the intervention, what you saw. How do we stop this flow?" he asked.
CLICK TO GET THE FOX NEWS APP
Meanwhile, there has been no sign of the migrant flow stopping at the southern border. Numbers increased to approximately 180,000 encounters in July, up from the around 144,000 seen in June.
Fox News reported earlier this month that major Border Patrol sectors have been full or nearing full capacity as agents work to deal with the numbers coming in.