Britain is preparing to host its first coronation in over seven decades this May, as King Charles III and Queen Camilla will be crowned at Westminster Abbey during a weekend of pomp and pageantry.
As Buckingham Palace announces new details about the coronation plans, Newsweek looks at what will be happening when, and more importantly who is expected to attend.
When is The Coronation Weekend and What Events are Planned?
King Charles III's coronation celebrations will be held from Saturday, May 6 to Monday, May 8, 2023.
The coronation ceremony itself will take place at Westminster Abbey on the Saturday, with the king and queen consort being crowned in a live TV broadcast.
On the Sunday, a special coronation concert will be held at Windsor Castle. It will be broadcast live and feature a collection of British and Commonwealth talent, including a performance by the specially formed Coronation Choir.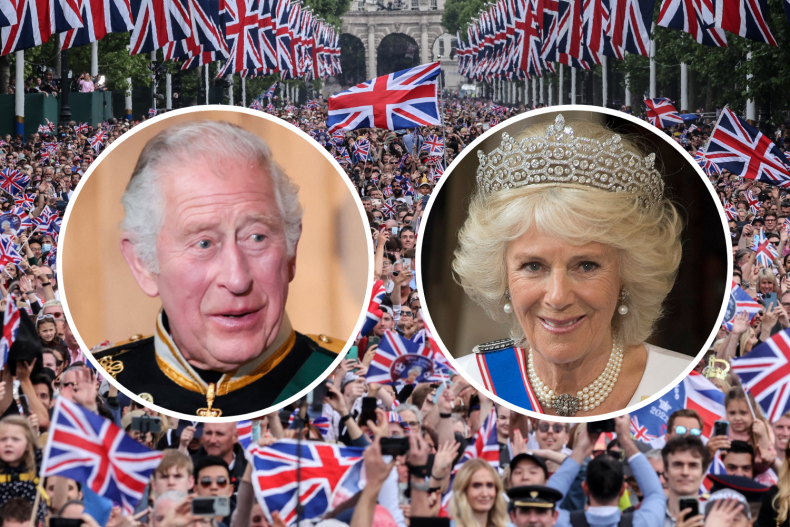 Also on the Sunday, a number of street parties will be organized to form part of the Coronation Big Lunch, which aims to bring communities together.
The final day of the coronation weekend, a public holiday Monday, will mark the Big Help Out event, which encourages members of community services and organizations to engage in volunteer activity.
A press release from Buckingham Palace about the weekend of events announced that: "Their Majesties the king and the Queen Consort hope the Coronation Weekend will provide an opportunity to spend time and celebrate with friends, families and communities across the United Kingdom, the realms and the Commonwealth. Their Majesties are looking forward to marking the occasion with the public throughout 2023."
What Will Happen on King Charles and Queen Camilla's Coronation Day?
Coronation day on May 6 will see a full day of national celebrations in Britain, covered widely by the world's press.
The last coronation to take place was held in 1953 for Queen Elizabeth II, with much of King Charles' day being based on this milestone event of the twentieth century.
According to recently released plans, the day will begin with King Charles and Queen Camilla traveling from Buckingham Palace to Westminster Abbey in a special procession known as 'The King's Procession.' The monarchs are expected to travel in the Gold State Coach, a special carriage that has conveyed every monarch to their coronations since King George IV in 1821.
After the religious service, of which the core is expected to remain faithful to the traditional form used since the late Anglo-Saxon period, the newly crowned king and queen will process back to Buckingham Palace where they will make a balcony appearance.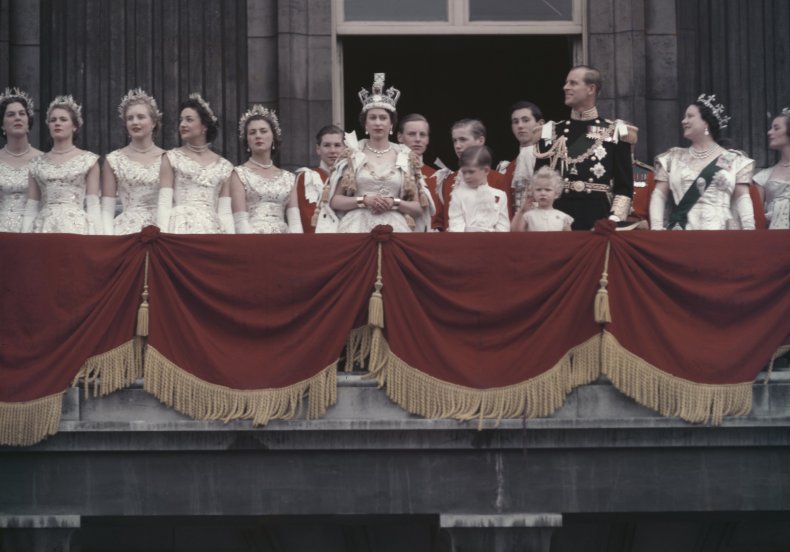 Who Will Attend the Coronation Ceremony?
Invitations to the coronation service are expected to be distributed to community and charity leaders throughout Britain and the commonwealth, in addition to senior palace courtiers and principal members of government, including Prime Minister Rishi Sunak.
By tradition, foreign monarchs do not attend the coronations of British kings and queens unless they are closely related to them. Instead, for the coronation of Elizabeth II, the kings and queens of Sweden, Norway, Denmark and the Netherlands sent representatives from their families such as their direct heirs. Whether King Charles will keep to this tradition remains to be seen.
All senior members of the British royal family, and some minor and extended members, are expected to attend the coronation, in a similar number to those that attended the state funeral of Queen Elizabeth in September.
This would traditionally include the monarch's children, in Charles' case Prince William, Prince Harry and their families. There has been reported uncertainty over whether Harry will attend the coronation given ongoing strained relations with his brother and father. In January he told ITV's Tom Bradby:
"There's a lot that can happen between now and then. But, you know, the door is always open. The ball is in their court. There's a lot to be discussed and I really hope that they can—that they are willing to sit down and talk about it…"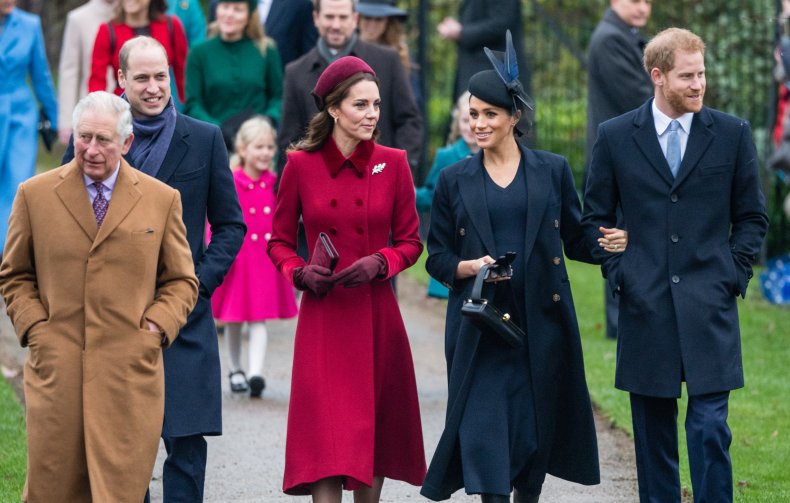 Where is the Coronation Concert Being Held?
The Coronation Concert is being held on the evening of Sunday, May 7 at Windsor Castle in Berkshire.
Windsor is one of the British monarchy's oldest royal residences and the largest. The concert will be held on the castle's east lawn, which overlooks the private wing of the castle lived in by the king and queen.
Windsor was the favorite residence of Queen Elizabeth II, who chose to live there on a near-permanent basis after the COVID pandemic lockdowns.
Special pop and classical concerts have been held to celebrate milestone royal events since 2002 where a Golden Jubilee concert was held in the gardens of Buckingham Palace for Queen Elizabeth.
For the queen's Diamond Jubilee in 2012 and Platinum Jubilee in 2022, concerts were held outside the palace with a stage built around the Victoria monument. Charles will be the first monarch to have a largescale celebratory concert held at Windsor Castle.
Members of the public will be able to apply for a ticket ballot for those who wish to attend, and performers will include global music icons.
For those wishing to watch from home, the concert will be broadcast live in the U.K. via the BBC.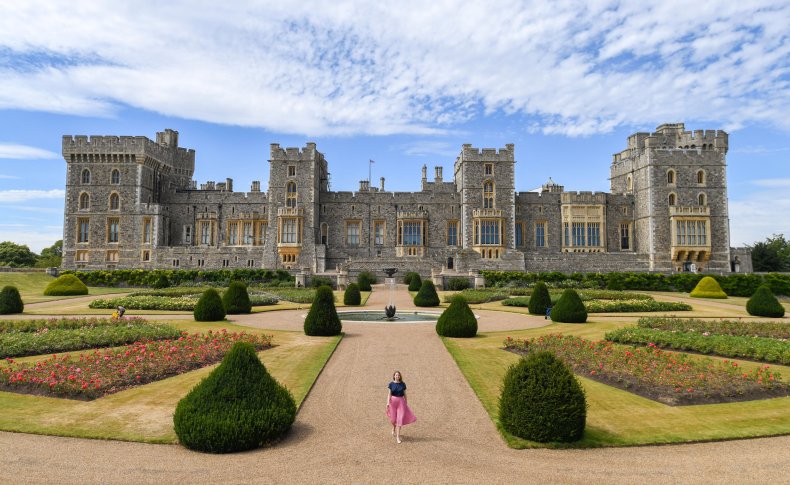 Do Brits Get a National Holiday for King Charles' Coronation?
The U.K. government announced in 2022 that the coronation celebrations for King Charles would include an extra national holiday so that communities could come together to mark the occasion, on Monday, May 8.
Sunak announced that the day would provide an opportunity for people to mark a "unique moment" in the country's history.
"The Coronation of a new monarch is a unique moment for our country," he said. "In recognition of this historic occasion, I am pleased to announce an additional bank holiday for the whole United Kingdom…"
"I look forward to seeing people come together to celebrate and pay tribute to King Charles III by taking part in local and national events across the country in his honor," he concluded.
The day will be marked by the Big Help Out voluntary scheme, encouraging community members to perform an act of service for others.
"In tribute to His Majesty the king's public service," a Buckingham Palace announcement read, "the Big Help Out will encourage people to try volunteering for themselves and join the work being undertaken to support their local areas. The aim of The Big Help Out is to use volunteering to bring communities together and create a lasting volunteering legacy from the Coronation Weekend."
James Crawford-Smith is Newsweek's royal reporter based in London. You can find him on Twitter at @jrcrawfordsmith and read his stories on Newsweek's The Royals Facebook page.
Do you have a question about King Charles III, William and Kate, Meghan and Harry, or their family that you would like our experienced royal correspondents to answer? Email [email protected]. We'd love to hear from you.