Controversial MLB umpire Ángel Hernández lost the latest round of his racial discrimination lawsuit against the league. 
Hernandez was denied a request Tuesday to reinstate his case, which he initially filed in 2017. 
Hernandez, who hails from Cuba, claims he was discriminated against after not being assigned to the World Series since 2005 and being passed over for crew chief. 
CLICK HERE FOR MORE SPORTS COVERAGE ON FOXNEWS.COM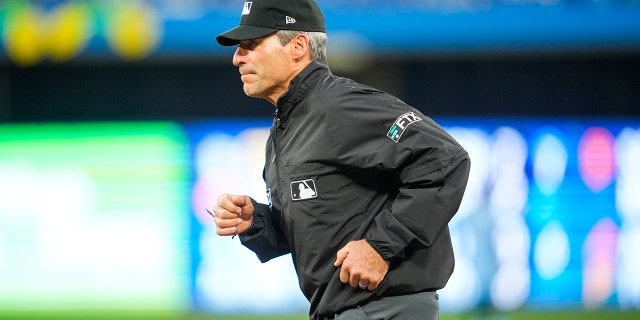 During his umpiring career, Hernández has been notorious for struggling with a consistent strike zone and many managers and players arguing balls and strikes. 
Hernández called out former Yankees manager and current MLB executive Joe Torre in his discrimination claims. However, a panel hearing oral arguments didn't find sufficient evidence from Hernandez showing Torre had a bias against him. 
"Hernández has failed to show that the criteria Torre used in making crew chief promotion decisions caused the existing disparity between white and minority crew chiefs," the panel wrote after the arguments on June 8. "Hernández has made no showing that Torre harbors a bias against racial minorities."
RAYS' WANDER FRANCO FACES INVESTIGATION IN DOMINICAN REPUBLIC FOR ALLEGED RELATIONSHIP WITH MINOR
Hernández, who has been an MLB umpire since 1993, just returned to the field after dealing with a back injury that has kept him off the field for most of the 2023 season. Since his return, Hernández's calls behind the plate have again been questioned.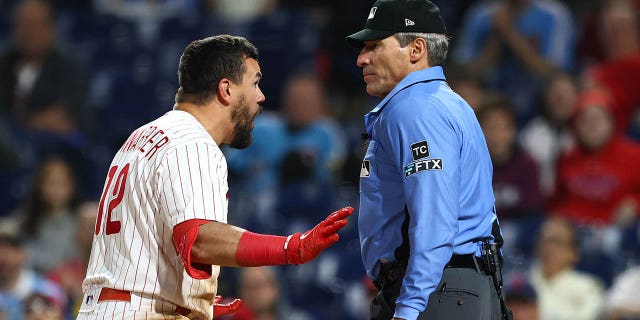 His first game back behind the plate, a matchup between the Washington Nationals and Milwaukee Brewers, saw Hernandez call a ball that looked to be a strike at the knees of Brewers outfielder Tyrone Taylor. 
On the very next pitch, Taylor, who isn't known for his power, launched a home run that sent the Nationals' broadcasters into a frenzy. 
"You cannot miss that bad," MASN commentator Kevin Frandsen noted. "That's a couple balls on the plate and up, and he's gonna get balled up on that?"
New York Yankees longtime broadcaster Michael Kay also commented on a situation just days later in the Bronx when Hernandez called reliever Wandy Peralta for a balk in the sixth inning. 
Usually, a first base umpire calls a balk on a pitcher, but Hernandez stepped out behind home plate to make the call, and Kay let it rip. 
"Of course, Ángel Hernández involved," Kay said. "He's gonna impact himself on the game."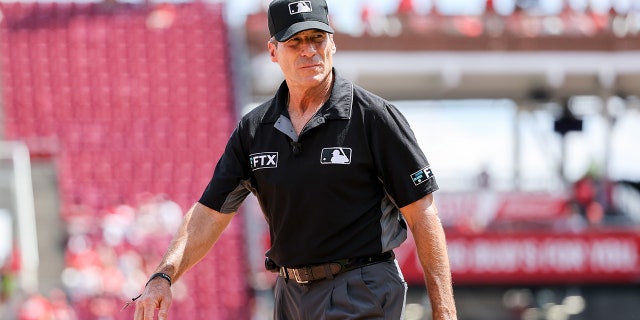 CLICK HERE TO GET THE FOX NEWS APP
If Hernández wants to keep his lawsuit going, he has the option to ask the New York-based 2nd Circuit or the U.S. Supreme Court to review the case.