Ukrainian residents have faced mandatory blackouts from their own country and sudden power outages from Russian missile strikes during the ongoing war that's in its 12th month. These residents could now face higher electricity costs despite not have much electricity at all.
Ukraine General Director of energy supplier Yasno Serhii Kovalenko wrote on Facebook yesterday that rising costs for his country's residents could likely increase. In his social media post he answered the most common question of: "If there is almost no supply, why do I say that consumption has not decreased/why payments have increased?"
Here's his reply.
"First of all: it is a matter of delayed or increased consumption of electricity after the supply is restored… Therefore at the end of the month, it turns out that the customer used the same amount of electricity as in the periods when blackouts were not applied," Kovalenko wrote.
Kovalenko then answered the question of even turning the electricity off at all.
"Consumption at a specific moment in time is now important. Because specific volumes of electricity are produced, which cannot be exceeded."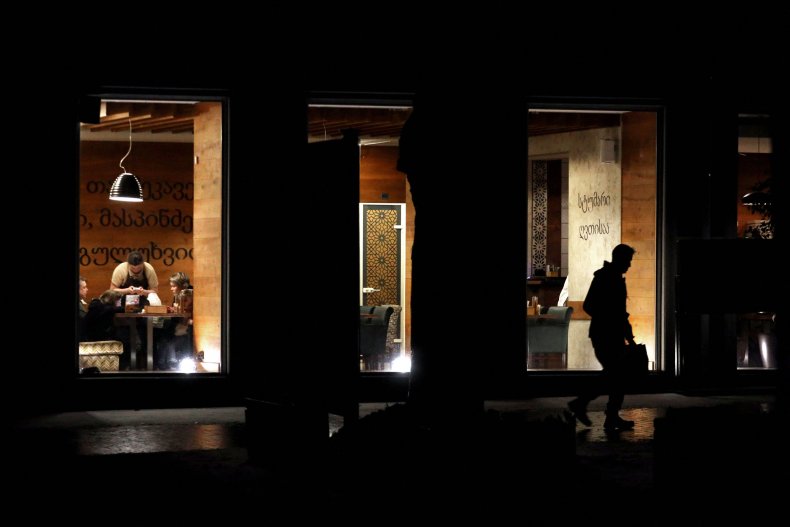 Kovalenko went on to say that payments could be misconstrued because meter readings might be transmitted irregularly or even late.
"If the readings are submitted on time, the bill will show the amount for actual consumption only. If the readings are not delivered on time, the amount of electricity consumed by the customer is determined by the average daily consumption," Kovalenko stated.
"It is calculated depending on the readings recorded earlier in past periods. Therefore, the amount on the bill may be higher than usual, even if the overall consumption for the month decreased due to the power outage. But for those reporting on time, actual consumption has now decreased."
The war has entered its 12th month and is particularly tough in the Ukrainian winter when there's no electricity.
Newsweek reached out to the Ukrainian Foreign Ministry for comment.
Russia's war of aggression in Ukraine passed the 11-month mark just this week. Russia invaded Ukraine on February 24, 2022.
Russia, which has reportedly lost more than 125,000 soldiers since the war began, has shifted focus to southern Ukraine, including a strong presence in the Black Sea.
Russia reportedly has three vessels in the Black Sea capable of firing the Kalibr cruise missiles. The Kyiv Independent states that these ships have 20 missiles on them, and that there are 16 Russian warships positioned in the Black Sea ready to strike at a moment's notice.
Ukraine President Volodymyr Zelensky has successfully gained a swath of tanks and some air defense systems from western allies that will soon arrive, and now he has reportedly asked the West for fighter jets.