Twitter CEO Elon Musk said the results of the 2020 presidential election would have likely remained unaffected despite releasing additional documents Friday that he says proves the company interfered prior to voting.
In the third installment of the "Twitter Files," journalist Matt Taibbi again led the charge for Musk's internal company review, this time revealing the context of former President Donald Trump's suspension from Twitter in January 2021. Trump, who has been reinstated under Musk's approval, was permanently suspended two days after his supporters stormed the U.S. Capitol on January 6.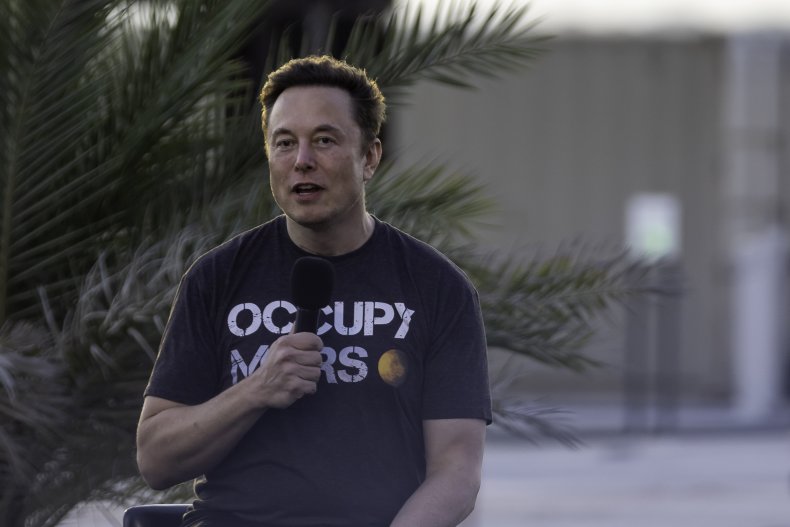 Documents posted by Taibbi Friday start in October 2020, a few weeks prior to Trump's election against now-President Joe Biden. According to the report, Twitter senior policy experts like Yoel Roth, former head of Trust and Safety, were actively monitoring posts made by Trump and other officials that contained false information about voting procedures. In one tweet in particular that was flagged, the former president claimed that Ohio had received 50,000 "wrong absentee ballots" and said that it was proof of a "rigged election."
Roth also reportedly met with FBI and Department of Homeland Security officials in fall 2020 to discuss misinformation being shared on Twitter about the voting procedures, according to Taibbi's report, and worked with these departments to flag or remove tweets from some officials, including Trump.
Some Republicans, including Trump himself, claim that the Twitter Files reports are proof that the social network interfered with the 2020 election. Shortly after Taibbi started his posts, Trump posted on his Truth Social account that "the biggest thing to come out of the Twitter Targeting Hoax is that the Presidential Election was RIGGED."
However, some users pushed back against these claims, including tech YouTuber Zach Nelson, who pointed out that Trump had "lost 63 election lawsuits pertaining to the make believe 'fraud' situation."
"If even the courts threw out his cases it seems like Twitter was pretty justified with the ban," Nelson added.
Musk responded to Nelson's pushback, saying that he also thinks that election interference was not the reason behind Trump's loss.
"Do I think Trump would have lost anyway? Yes," the CEO wrote. "And, as a reminder, I supported Biden, Hilary and Obama.
"Nonetheless, election interference by social media companies obviously undermines the public's faith in democracy and is wrong," Musk added.
In the last week, Musk has been actively working with independent reporters like Taibbi to release screenshots of past Twitter communications as an effort to be more transparent about times the platform censored its users. On Thursday, former New York Times columnist Bari Weiss shared part two of the report, focusing on how Twitter used "visibility filters" for users or topics that it deemed against platform rules.
Taibbi was also behind sharing the first of the Twitter Files on Friday, which revealed the decision-making behind Twitter's ban of a 2020 New York Post article regarding Hunter Biden's laptop.
Other Trump-backed Republicans also cried out against Twitter's alleged election interference Friday night, including Florida Senator Rick Scott, who thanked Musk for "revealing the truth."
"The #TwitterFiles tell a story of a few people doing whatever they can to silence conservative ideas while telling Congress and the American people otherwise," Scott wrote.
Georgia Representative Andrew Clyde posted that Taibbi's report shows how "the federal government colluded with Twitter to suppress [Americans'] free speech."
"Folks, this is government-by-proxy censorship and election interference," the congressman added.
Georgia Representative Marjorie Taylor Greene also reposted the files to her congressional account, claiming that Taibbi's posts were "evidence of a coup."
Multiple Twitter users criticized defining Friday's report as an example of "election interference," however, pointing to the fact that the company was working within its rights to monitor what sort of content was allowed to be posted.
Josh Marshall, a blogger who founded the popular site Talking Points Memo, wrote on Friday, "… they had a content moderation team and they were trying to moderate content since that's basically what a content moderation team does …"
Rick Wilson, political strategist and co-founder of the Lincoln Project, also pushed back on Friday's report, tweeting: "Perhaps when we get to The Twitter Files Part 57371 something here will match the breathless MAGA fauxrage."
Newsweek has reached out to John Wihbey, media professor at Northeastern University, for comment.