It seems that Samsung is readying a new accessory for its range of Galaxy smartphones – a wireless charger. The first photo of this new product has been spotted, giving us a glimpse of what to expect.
The charger, which appears to be called the Wireless Charger Duo, will offer two wireless charging pads. This means that you'll be able to charge two devices at the same time – perfect for if you have both a smartphone and a smartwatch that need power.
There's no word on pricing or release date yet, but as soon as we have more information, we'll be sure to let you know. In the meantime, check out the photo below and start getting excited about the prospect of wire-free charging for your devices.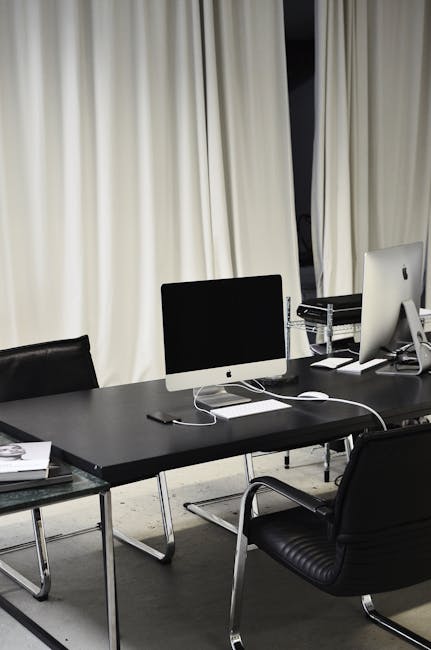 This new accessory looks like it could be a perfect option for those who use both a Galaxy smartphone and the Gear S3 smartwatch. Under the current system, you need to use the charger that comes with your phone, and then a separate Cable Use Only option for your smartwatch – which doesn't seem like the most elegant solution.
With the Wireless Charger Duo in play, however, you should be able to charge both your phone and watch using the same product. We should hear more about the official release soon, but this could be the official release, so we'll have to wait and see!
Samsung's engineers have been testing a new smart wireless charger for a while now, and the first photo of the device has finally surfaced. The charger, which was originally spotted on the company's website, has now been seen out in the wild, and it looks just like we expected.
The charger, which is said to be part of the company's new "Adaptive Fast Charging" line, looks like a traditional wireless charger, but with a few extra features. For one, it has an LED light on the front that will light up when your device is charging. There's also a USB-C port on the back, which means that it can be used to charge other devices, like your smartphone or tablet.
But the most interesting feature of the charger is its "smart" capabilities. The charger is said to be able to automatically adjust the amount of power it's sending to your device, based on how much power your device needs. This is said to be especially useful for devices that support fast charging, like the Galaxy S8.
The charger is also said to be able to "top off" your device's battery, even if it's already at 100%. This means that you can leave your charger plugged in, and it will keep your device's battery topped off, so you don't have to worry about it running out of juice.
The charger is expected to be released later this year, and it's said to be compatible with all of Samsung's latest devices. It's not clear how much the charger will cost, but it's sure to be a hit with Samsung fans.
Good news for Samsung fans! The first photo of the company's upcoming smart wireless charger has been spotted, and it looks very sleek and stylish. The charger, which is reportedly being developed under the codename "Kestrel", was spotted by the folks over at SamMobile.
From the photo, we can see that the charger will be made out of white plastic, and it will come with a blue LED light. There's also a USB port at the bottom, which suggests that the charger will be able to charge other devices besides the Galaxy S6 and S6 Edge.
Interestingly, the photo also reveals that the charger will have "WPC" and "PMA" logos on it, which likely stand for "Wireless Power Consortium" and "Power Matters Alliance". These are the two main wireless charging standards, so it's good to see that Samsung is supporting both.
As for when we can expect the charger to be released, that's still up in the air. However, considering that the Galaxy S6 and S6 Edge are set to launch on April 10th, it's possible that the charger may be released around that time as well.
Are you excited for the release of Samsung's smart wireless charger? Let us know in the comments!
If you've been waiting for Samsung to show off its new smart wireless charger, the wait is finally over. A new leaked photo has surfaced that gives us our first look at the official product.
The photo shows the charger plugged into an outlet, with the Samsung Galaxy S8 Active resting on top of it. The phone appears to be charging wirelessly, and there's a small LED light on the front of the charger that's presumably used to indicate when the phone is properly aligned and charging.
Interestingly, the charger seems to have a built-in fan, which presumably helps to keep the phone cool while it's being charged. We've seen similar chargers from other companies, but this is the first time we've seen one from Samsung.
The photo doesn't reveal any other details about the charger, but previous rumors have suggested that it'll be available in black and white color options. There's no word on pricing or availability just yet, but we'll likely learn more in the coming weeks.
Are you excited about Samsung's new smart wireless charger? Let us know in the comments!
It looks like Samsung is readying a new wireless charger for its Galaxy line of smartphones. The first photo of the accessory has surfaced, courtesy of Evan Blass.
The charger, which appears to be codenamed "EP-P3100," looks similar to previous Samsung wireless chargers. It has a circular design with a built-in stand that props up your phone at an angle.
What's new here is the addition of a fan. It's unclear why Samsung has added a fan to the charger, but it could be for cooling purposes.
The back of the charger has a USB-C port for connecting to a power source, and there's also a USB-A port. This suggests that the charger can be used as a pass-through, allowing you to charge your phone and another device simultaneously.
There's no word on when this charger will be released or how much it will cost. But given that it's already leaked, it shouldn't be too long before Samsung officially unveils it.