Posted on November 28, 2022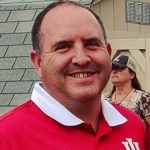 By Stephen Vilardo, SuperWest Sports
As the regular season comes to an end, we have a much clearer picture of the college football landscape.
The top four in my poll should be the top four in the CFB Playoff rankings on Tuesday as well. And for the four of them, it is simple "win and you are in."
TCU and USC have the tougher matchups with Kansas State and Utah awaiting them in a week.
Michigan looked stout in a dominating win over Ohio State in Columbus. The Buckeyes, thanks to upsets among the Top 10, are still looming should someone falter above them.
Will we see upsets and a dramatic championship weekend, or will it leave us licking our chops for the top four to produce in January?
My playoff predictions:
1. Georgia
2. Michigan
3. TCU
4. USC
1. Georgia Bulldogs 12-0 (Last week 1)
Last Week: Beat Georgia Tech 37-14
The Bulldogs took care of the Yellow Jackets to claim the Governor's Cup for the fifth straight season.

The Bulldogs own the longest win streak in the nation at 14 and the second-longest home win streak at 18 in a row.
Georgia trailed early, but limited Tech to just 68 yards of offense in the second half.
The win was the 27th straight regular-season win, setting a new program record.
Next Week: vs LSU (SEC Championship)
2. Michigan Wolverines 12-0 (2)
Last week: Won at Ohio State 45-23
Blake Corum was limited to just two carries and it was no problem for Michigan as Donovan Edwards stepped in for 216 yards on 22 carries.

The Wolverines beat the Buckeyes in consecutive seasons for the first time since 1999-2000.
JJ McCarty will be the first player in Michigan history to win at least 11 games before taking his first loss as a starting QB.
Next Week: vs Purdue (Big Ten Championship)
3. TCU Horned Frogs 12-0 (4)
Last Week: Beat Iowa State 62-14
TCU left no doubt against the Cyclones, scoring 62 on a team that had been giving up just 16.5 points per game this season.

The 62-points were the most for the Horned Frogs since putting up 63 in the 2017 season opener.
With the win, Sonny Dykes is now the first head coach in TCU and Big 12 history to open his tenure 12-0.
The last time TCU was 12-0 was the 2010 Rose Bowl-winning season.
Next Week: vs Kansas State (Big 12 Championship)
4. USC Trojans 11-1 (5)
Last Week: Beat Notre Dame 38-27
USC has increased its win total by seven this season with 11 after just four in 2021. The last time the Trojans had a +7 win increase in a season was in 1962 when they won a national title.

Lincoln Riley's 11 wins ties for the most by a USC debut head coach in the regular season, matching the 11 wins by Howard Jones in 1925 and John Robinson in 1976.
Caleb Williams made a Heisman statement with four total TDs against the Irish and over his last six games he has been responsible for 27 total TDs and 2,495 total yards.
Next Week: vs Utah (Pac-12 Championship)
5. Ohio State Buckeyes 11-1 (3)
Last Week: Lost to Michigan 45-23
The Buckeyes scored at least 20 points in their 73rd straight game to keep the longest streak in FBS history alive, but that is about it.

Ryan Day has lost two Big Ten games as a head coach, both have come at the hands of Michigan.
The saving grace following the loss to Michigan is that a lot of other teams also lost this week and should a team stumble in Championship games next week, the Buckeyes could climb back into the top four.
6. Tennessee Volunteers 10-2 (10)
Last Week: Won at Vanderbilt 56-0
Tennessee has won 10 games in a season for the first time since 2003. The 2003 season was also the last time UT shut out an SEC opponent, and it was Vandy that time as well (48-0).

Tennessee produced 500+ yards of offense for the ninth time this season.
The Vols were able to have their way with the Commodores on the ground, pounding out 362 yards rushing and 11.7 yards per carry.
7. Alabama Crimson Tide 10-2 (9)
Last Week: Beat Auburn 49-27
Alabama has reached the 10-win mark for the 15th straight season as they won their third straight Iron Bowl over Auburn.

Bryce Young threw for 343 yards in the win to move him into second on the Tide's all-time passing list with 7,924 yards.
Alabama racked up over 500 yards for the seventh time this season.
8. Penn State Nittany Lions 10-2 (11)
Last Week: Beat Michigan State 35-16
Penn State has won its last four games by a combined 165-40.

The Nittany Lions held the Spartans to just 25 yards rushing for the game and have held their last four opponents to 53.0 yards rushing per game.
Nicholas Singleton and Kaytron Allen are the third freshman duo in the nation since 2000 to each rush for at least 800 yards in the same season.
9. Utah Utes 9-3 (12)
Last Week: Won 63-21 at Colorado
Utah's 63 points over Colorado are the most they have scored in a conference game since joining the Pac-12 and the 662 yards of offense against the Buffs slot in as the third-best offensive output in Utes history.

Defensively, Utah held CU to 185 yards of offense, the fourth opponent to be held under 200 in a game. Utah gets hot at the right time heading into the Pac-12 title game in Vegas.
The Utes are 16 points away from being unbeaten.
Next Week: vs USC (Pac-12 Championship)
10. Washington Huskies 10-2 (13)
Last Week: Won at Washington State 51-33
Michael Penix Jr. threw for 485 yards in the Apple Cup win, giving him 4,354 yards on the season.
Should he throw for at least 105 yards in the bowl game he will pass Cody Picket's 4,458 yards from 2002 as the most prolific passing season in Washington history.

Jalen McMillian and Rome Odunze have both surpassed the 1,000-yard receiving mark, the first Huskies duo to go over that threshold in the same season.
Washington's 703 yards of offense against WSU was their third-highest total ever in a game.
11. LSU Tigers 9-3 (6)
Last Week: Lost 38-23 at Texas A&M
LSU heads into the SEC title game after a huge stumble in College Station.

Devon Achane ran for 215 yards on the Tigers defense. Offensively the only option seemed to be Jayden Daniels trying to make things happen.
It won't get any easier next week against the Bulldog defense (or offense for that matter).
Next Week: vs Georgia (SEC Championship)
12. Clemson Tigers 10-2 (7)
Last Week: Lost to South Carolina 31-30
Clemson ran for over 200 yards and lost a game for just the second time in Dabo Swinney's tenure. The Tigers are now 76-2 under Swinney when rushing for over 200 yards in a game.

The loss ended the Tigers' 40-game home win streak.
This was also just the third time since 2011 (126-3) that Clemson lost a game that they led after three quarters.
The loss also ended a seven-game winning streak over South Carolina, the longest by either team in the series.
Next Week: vs North Carolina (ACC Championship)
13. Kansas State Wildcats 9-3 (15)
Last Week: Beat Kansas 47-27
Kansas State won the Sunflower Showdown for the 14th straight season and the win over their rival puts them in the Big 12

Championship game against TCU.
Deuce Vaughn has rushed for the seventh-highest total in a season in KSU history with 1,295.
Next Week: vs TCU (Big 12 Championship)
14. Oregon State Beavers 9-3 (17)
Last Week: Beat Oregon 38-34
Oregon State has reached nine wins in a season for the first time since going 9-4 in 2012.

With the win over the Ducks, OSU has now won 11 of their last 12 in Reser Stadium.
OSU outscored UO 21-3 in the fourth quarter to earn the win.
Kitan Oladipo had a monster game with 17 tackles against the Ducks.
15. Oregon Ducks 9-3 (8)
Last Week: Lost 38-34 at Oregon State
The Ducks led 31-10 late in the third quarter only to see the lead and a trip to the Pac-12 Championship game disappear in Corvallis.

Chase Cota hauled in a career-high nine catches for 136 yards as the Duck offense went for 440-plus yards for the 10th time this season.
The Ducks were just 5 -or-14 on third downs and failed to convert on any of their five fourth-down conversion attempts.
It is hard to win a game when you come up empty on five tries at fourth down.
16. UCLA Bruins 9-3 (18)
Last Week: Won 35-28 at California
Cal did not make things easy for the Bruins, but UCLA got it done for win Number Nine in Berkeley.

Dorian Thompson-Robinson became the first Bruin to generate over 12,000 yards of total offense during the Cal game.
UCLA improved to 15-4 in games in which DTR rushes for at least one TD.
The Bruins ran the ball 64 times against the Bears, the first time they have had 60-plus rush attempts in a game since 2012.
17. Florida State Seminoles 9-3 (19)
Last Week: Beat Florida 45-38
Florida State used a 17-0 third-quarter edge to build a lead over Florida and hang on for a seven-point win over their rivals.

The Seminoles topped 200 yards rushing in a game for the seventh straight game.
Jordan Travis accounted for 353 yards of offense and three TDs on the day.
18. Tulane Green Wave 10-2 (21)
Last Week: Won 27-24 at Cincinnati
Tulane snapped Cincinnati's 32-game win streak at Nippert Stadium, which is not an easy place to go into and get a win.

It was also the first time the Wave knocked off the Bearcats since the 2002 season.
Tulane will host the American Championship in New Orleans as they will look to even the score with UCF.
Michael Pratt has a TD pass in 31 of his 32 career games.
Next Week: vs UCF (AAC Championship)
19. South Carolina Gamecocks 8-4 (NR)
Last Week: Won at Clemson 31-30
For the second straight week, the Gamecocks ruined the playoff hopes of an opponent.

It was Tennessee and then Clemson giving the Gamecocks consecutive wins over Top 10 opponents for the first time ever.
The win over Clemson was their first since 2013 and the first win at Clemson since 2012.
Whoever draws the Gamecocks in a bowl game is going to get one of the hottest teams in the nation.
20. Notre Dame Fighting Irish 8-4 (14)
Last Week: Lost at USC 38-27
Drew Pyne threw for a career-high 318 yards, but it was not enough for the Irish against the Trojans.

Notre Dame had won five in a row to turn around their season.
Despite the loss, the Irish showed some grit keeping things tight for a good part of the game against SC, and are certainly a better team in November than they were in September.
21. Mississippi State Bulldogs 8-4 (NR)
Last Week: Won at Ole Miss 24-22
The Bulldogs claimed the Egg Bowl for the first time since 2018 with a stifling defensive effort.

MSU recorded 15.0 tackles for loss against Ole Miss, the most for the Bulldogs in a single game against an FBS opponent since 2000.
The Bulldogs held the Rebels to their lowest rushing total of the season with 78.
22. UT-San Antonio Roadrunners 10-2 (24)
Last Week: Beat UTEP 34-31
The Roadrunners improved to 8-0 in conference play and have earned the right to host the Conference USA Championship game.

To do it though, they had to overcome a 24-point deficit to UTEP in the largest comeback in school history.
UTSA has now gone 20-3 in their last 23 conference games and 25-5 in their last 30 played overall, and have scored 20+ points in 30 straight games.
Next Week: vs North Texas (C-USA Championship)
23. Boise State Broncos 9-3 (NR)
Last Week: Won 42-23 over Utah State
The Broncos polished off a perfect 8-0 MWC regular season, holding all eight opponents to 23 points or less in the process.

The last time BSU did that was in 1980 while in the Big Sky conference.
Taylen Green topped the 200-yard passing mark for the sixth straight game and added another 91 on the ground in the win over the Aggies.
Next Week: vs Fresno State (Mountain West Championship)
24. Central Florida Knights 9-3 (25)
Last Week: Won 46-39 at South Florida
The Knights needed a TD in the last 20 seconds to get the win over the Bulls, a game they led 31-7 with nine minutes to go in the third quarter.

It was UCF's sixth straight win over their rivals to the west on I-4.
Central Florida will play in their fifth AAC Championship game.
Next Week: At Tulane (AAC Championship)
25. North Carolina Tar Heels 9-3 (16)
Last Week: Lost to NC State 30-27 (2 OT)
The Tar Heels have lost two in a row with a disappointing loss to Georgia Tech compounded by the double OT loss to NC State.

Drake Maye threw for 233 yards Friday to move past Mitch Trubisky into first place on the UNC single-season yards passing list with 3,847. Trubisky threw for 3,748 in 2016.
A win over a suddenly vulnerable Clemson squad could save the season that started with such promise at 9-1.
Next Week: vs Clemson (ACC Championship)
Dropped Out: Mississippi, Coastal Carolina, and Cincinnati
---
—More from Stephen Vilardo—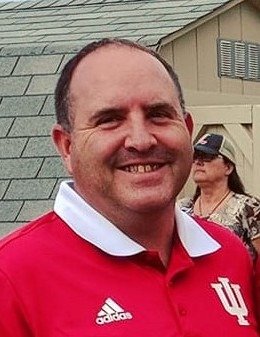 Latest posts by Stephen Vilardo
(see all)