Posted on November 21, 2022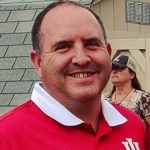 By Stephen Vilardo, SuperWest Sports
Among the teams ranked in my top six last week, five of them struggled and did not look great. All of them still managed to pick up a win though with the exception of Tennessee.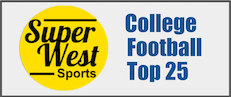 Last week I talked about the Pac-12 as a whole taking a loss on the weekend. Well, this weekend was a win for the Conference.
The loss by Tennessee gives USC and the Pac-12 a clear path to the playoffs. The Trojans will just have to take care of business in the next two games.
We will have a de facto playoff game in Columbus, Ohio, this weekend with Michigan and Ohio State meeting in a game that should seal the deal for the winner and eliminate the loser from the playoffs.
My playoff predictions:
1. Georgia
2. Michigan
3. TCU
4. USC
1. Georgia Bulldogs 11-0 (Last week 1)
Last Week: Won at Kentucky 16-6
Georgia polished off the SEC portion of their schedule 8-0 for the second consecutive season and went 6-0 against SEC East opponents for the fourth time since 2017.

The Bulldogs were held to just three first-half possessions this season and three field goals. The Georgia defense shut down the Wildcats and the running game took over on offense.
On the day, the Dawgs were 4-for-5 in the Red Zone, but three trips ended in FGs.
I think I wrote something about Leaving some points off the board last week how that could catch up to you.
Next Week: vs Georgia Tech
2. Michigan Wolverines 11-0 (2)
Last week: Beat Illinois 19-17
The last time Michigan opened 11-0 to start a season was 2006.

Blake Corum topped 100-yards rushing for the eighth straight game, the longest streak for a Wolverine since 2007.
Corum did exit the game with a dinged-up knee. His health against Ohio State will be huge.
In their last five games, Michigan has outscored opponents 117-3 in the second half. JJ McCarthy is now 10-0 in his career as a starter, matching Dennis Franklin in 1972 for the most consecutive wins to open a career in UM history.
It took 11 games, but Michigan finally allowed a third-quarter TD.
Next Week: At Ohio State
3. Ohio State Buckeyes 11-0 (3)
Last Week: Won at Maryland 43-30
Ohio State found themselves trailing at the half, opened things up in the third quarter only to get outscored in the fourth. It was not the Buckeyes' best performance, but again they came away with a win.

The Buckeyes have scored at least 20 points in 72 straight games, the longest streak in FBS history.
The Bucks registered five sacks against the Terps.
Next Week: vs Michigan
4. TCU Horned Frogs 11-0 (4)
Last Week: Won at Baylor 29-28
TCU had to pull one out in a rivalry game, but they got the win.

And with the win, Sonny Dykes is now the first head coach in TCU and Big 12 history to open his tenure 11-0.
The last time any Big 12 team opened 11-0 was Texas in 2009.
Max Duggan threw for at least 300 yards for the fifth time this season.
Next Week: vs Iowa State
5. USC Trojans 10-1 (5)
Last Week: Won at UCLA 48-45
USC was down early but got a pair of interceptions at the end of the first half to get back in it and enter the locker room with momentum.

At 10-1, Lincoln Riley is off to the best start to a coaching career at USC since John Robinson also opened the 1976 season 10-1.
Caleb Williams threw for 470 yards adding 33 more on the ground for a career-high 503 yards of offense.
The Trojans have a clear path to the playoffs thanks to their wins and the Tennessee loss to South Carolina.
Next Week: vs Notre Dame
6. LSU Tigers 9-2 (7)
Last Week: Beat UAB 41-10
LSU also stepped out of conference play with a visit from UAB.

Jayden Daniels had himself a day against the Blazers throwing for 297 yards and a TD with just seven incompletions. The Arizona State transfer added another 111 yards and a TD on the ground.
Should LSU win out and USC falter ahead of them, the committee will have to make a decision between the two sets of Tigers—the ones from the Bayou or the ones from Clemson.
Next Week: At Texas A&M
7. Clemson Tigers 10-1 (9)
Last Week: Beat Miami 40-10
Clemson has won 10 games for the 12th consecutive season.

The win over the Hurricanes was their 40th consecutive home win, the longest streak in ACC history, and tied for the eighth-longest streak in FBS history.
The Tigers have won four in a row over Miami outscoring the Canes 178-30 during the win streak.
Next Week: vs South Carolina
8. Oregon Ducks 9-2 (12)
Last Week: Beat Utah 20-17
The Ducks rebounded from their loss to Washington with a win over Utah, improving to 104-27 against ranked opponents since 2010.

A win over Oregon State will send the Ducks to the Pac-12 Championship.
The UO defense forced three turnovers against Utah, giving the Ducks nine takeaways in the last four games.
Next Week: At Oregon State
9. Alabama Crimson Tide 9-2 (10)
Last Week: Beat Austin Peay 34-0
Alabama held their annual tune-up game the week before the Iron Bowl and this time it was the Governors of Austin Peay who served as guests.

The shutout was the second of the season for the Tide after an earlier blanking of Utah State.
The tide ran for 263 yards in this one.
Next Week: vs Auburn
10. Tennessee Volunteers 9-2 (6)
Last Week: Lost at South Carolina 63-38
Tennessee went to Columbia and got destroyed by the Gamecocks and a red-hot Spencer Rattler who threw for an SC record six TDs.

Making the loss even worse, Tennessee Heisman hopeful, Hendon Hooker left the game with an ACL injury in the fourth quarter and is out for the rest of the season.
Tennessee allowed 606 yards to South Carolina and 7.97 yards per play.
Next Week: At Vanderbilt
11. Penn State Nittany Lions 9-2 (13)
Last Week: Won at Rutgers 55-10
Penn State has won their last three games by a combined 130-24.

The Nittany Lions have held their last three opponents to an average of 62.3 yards rushing per game.
Nicholas Singleton and Kaytron Allen are the first freshman duo in Big Ten history to each rush for at least 700 yards in the same season.
Next Week: vs Michigan State
12. Utah Utes 8-3 (8)
Last Week: Lost at Oregon 20-17
Utah got down early against the Ducks and despite the second-half comeback could not quite get past Oregon in Autzen Stadium.

Cameron Rising threw three interceptions and the offense never got on track.
The Utes should get a chance to right themselves against Colorado this week.
Next Week: At Colorado
13. Washington Huskies 9-2 (16)
Last Week: Beat Colorado 54-7
The Huskies capped off a 7-0 mark at home with a beat down of Colorado.

The Buffs were no match for UW in Seattle as the Huskies used a balanced attack with 295 yards through the air and 287 on the ground.
Washington forced a pair of Colorado turnovers and held the Buffaloes to 123 passing yards.
The Huskies can still reach the Pac-12 Championship game but will need to win the Apple Cup and have help from Oregon State against Oregon.
Next Week: At Washington State
14. Notre Dame Fighting Irish 8-3 (17)
Last Week: Beat Boston College 44-0
The Fighting Irish pitched a shutout on Senior Day for the second consecutive season, the first time they have done so since 1948 and 1949.

The Irish have polished off their "ACC" regular season unbeaten and are now 28-0 in regular season ACC games since 2018.
Michael Mayer has at least one reception in 35 straight games.
Next Week: At USC
15. Kansas State Wildcats 8-3 (19)
Last Week: Won at West Virginia 48-31
A win over Kansas next week will send the Wildcats to the Big 12 Championship game against TCU.

K-State has now won at least eight games in three of head coach Chris Klieman's four seasons at the helm, with the 2020 COVID-shortened season the only one they did not reach that threshold.
Next Week: vs Kansas
16. North Carolina Tar Heels 9-2 (11)
Last Week: Lost to Georgia Tech 21-17
The Tar Heels laid an egg in a huge way against the Yellow Jackets.

Drake Maye struggled, the defense did not come up with stops when they had to, and Mack Brown made a few questionable decisions.
It was easily the Heels' worst outing of the season and probably knocks them out of any hope of a NY6 Bowl unless they pull the upset over Clemson in the ACC Championship.
Next Week: vs NC State
17. Oregon State Beavers 8-3 (20)
Last Week: Won at Arizona State 31-10
Oregon State has reached eight wins in a season for the first time since going 9-4 in 2012.

The Beavers collected their first win in Tempe since 2009. OSU has held each of their last five opponents to single digits in the first half.
The Beavs will welcome Oregon to Reser Stadium, where OSU has won 10 of their last 11.
Next Week: vs Oregon
18. UCLA Bruins 8-3 (14)
Last Week: Lost to USC 48-45
Dorian Thompson-Robinson accounted for all six of UCLA's touchdowns against the Trojans, four passing and two on the ground.

He also fumbled once and was picked off three times.
The Bruins find themselves in the midst of a two-game losing streak and will head to Berkeley looking to get right.
Next Week: At California
19. Florida State Seminoles 8-3 (21)
Last Week: Beat Louisiana 49-17 
Florida State's offense scored on seven of their first eight possessions of the game against Louisiana as they tune up for the Gators next week.

The Seminoles have now won four in a row by a margin of 43.3-9.8. Jordan Travis has completed 30 of his last 37 pass attempts for the Noles.
Next Week: vs Florida
20. Mississippi Rebels 8-3 (15)
Last Week: Lost at Arkansas 42-27
This one was not as close as the 42-27 score would indicate, not that you'd immediately think this was a thriller.

But after three quarters the Rebels were down 42-6.  A bright spot for Ole Miss in this one was Quinshon Judkins breaking the single season rushing record for the program.
The true freshman has 1,352 yards on the ground for the season breaking Kayo Dottley's mark of 1,312 rushing yards that had stood since 1949.
Next Week: vs Mississippi State
21. Tulane Green Wave 9-2 (22)
Last Week: Beat SMU 59-24
Tulane was able to beat SMU for the first time since 2012 and did so in dominant fashion.

With three touchdown passes, Michael Pratt moved passed J.P. Losman for third all-time at Tulane with 61 career touchdown passes.
Pratt has a TD pass in 31 of his 32 career games.
Next Week: At Cincinnati
22. Coastal Carolina Chanticleers 9-1 (23)
Last Week: Game canceled
The Chants were scheduled to play at Virginia, but the game was canceled due to the tragic circumstances surrounding the Cavalier program.

CCU is 31-4 since the start of the 2020 season.
Coastal already has the Sun Belt East wrapped up and will play on December 3rd for the conference title.
Next Week: At James Madison
23. Cincinnati Bearcats 9-2 (NR)
Last Week: Won at Temple 23-3
UC won their ninth game of the season, giving them five straight seasons with at least nine wins.

Josh Whyle surpassed 1,000 career receiving yards, joining Brent Celek (2003-06) and Josiah Deguara (2015-19) as the only Beacat tight ends to do so.
The Bearcats' 32-game home win streak will get tested this week when Tulane visits Nippert Stadium.
Next Week: vs Tulane
24. UT-San Antonio Roadrunners 9-2 (25)
Last Week: Won at Rice 41-7
The Roadrunners rolled over Rice en route to a 7-0 CUSA mark and a berth in the conference title game.

UTSA has now gone 19-3 in their last 22 conference games and 24-5 in their last 29 played overall, and has scored 20+ points in 29 straight games.
UTSA forced eight fumbles and held Rice to just five yards rushing.
Next Week: vs UTEP
25. Central Florida Knights 8-3 (18)
Last Week: Lost to Navy 17-14
UCF was shocked on Senior Day by the Midshipmen.

The Knights did not allow a passing yard, as Navy only attempted one pass on the day and it was incomplete.
UCF still has a leg up on getting to the AAC Championship game with wins over both Tulane and Cincinnati and one of them will get their second conference loss next week when they meet.
Next Week: At South Florida
Dropped Out: Oklahoma State
---
—More from Stephen Vilardo—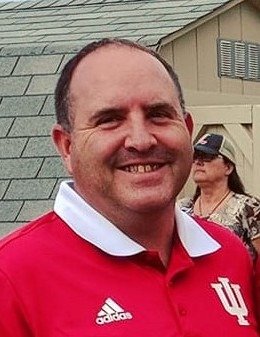 Latest posts by Stephen Vilardo
(see all)