This blog is a part of a series that CDC launched to highlight the importance of patient safety by providing educational information and simple ways to help people stay informed on public safety topics. Read the blog below, authored by Christian John Lillis, to learn more about the potential harms of antibiotic overuse.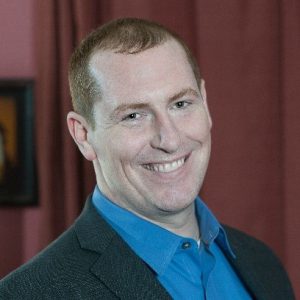 The widespread use of penicillin, which began during World War II, forever changed the history of medicine. The ability to treat infections and prevent their spread increases average life expectancy [PDF – 150 Pages] and allows healthcare providers to perform interventions that had previously been considered too risky. From surgery to chemotherapy, antibiotics have made modern medicine possible.
I benefited from the availability of tetracyclines when I had an infection that caused scarlet fever at the age of six. Before antibiotics, outbreaks of scarlet fever devastated communities, often causing significant mortality among children under ten. While I may very well have survived without them, there is no doubt that antibiotics have made scarlet fever far less dangerous, saving innumerable lives and reducing its burden nationwide.
While antibiotics have been a modern marvel for the latter half of the 20th century, they still carry risks. My mother, Peggy, was a healthy 56-year-old kindergarten teacher who was a single parent to my brother and me. Following a root canal, her dentist prescribed the antibiotic clindamycin. Four days into the course, she came down with urgent diarrhea. We didn't connect her gastrointestinal symptoms to the antibiotic until her symptoms were so severe that we had to take her to the hospital. There, the doctors quickly recognized that our mother had toxic megacolon caused by bacteria called Clostridioides difficile (C. diff) and my mother was in septic shock. We learned that in most cases, a C. diff infection is precipitated by using an antibiotic.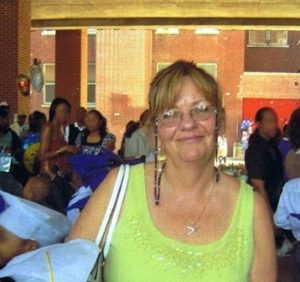 Despite the doctors' best efforts, our mother passed away on April 21, 2010. We were stunned and devastated. A treatment meant to prevent infection led to a fatal one. In the wake of her death, we learned that tens of thousands of Americans die from a C. diff infection every year [PDF – 2 Pages]. We also learned that nearly half of all antibiotic use is unnecessary or inappropriate in outpatient settings in the United States and that people are seven to ten times more likely to get C. diff while on antibiotics and during the month after. Worse, we're not innovating much in the development of new antibiotics to replace those rendered useless by antimicrobial resistance, and we've lost focus on infection prevention [PDF – 44 Pages].
In 2010, I co-founded the Peggy Lillis Foundation (PLF) with my brother to help increase awareness of C. diff and the potential risks of antibiotics. PLF has built a nationwide C. diff awareness movement by educating the public, empowering advocates, and shaping policy. PLF has shared C. diff stories from patients around the world to do our part to improve patient safety.
We have also provided tools and resources, like our C. diff Nutrition & Lifestyle Guide and C. diff Care Guide, for patients and families, healthcare providers, and advocates to assist with the physical and mental aspects of recovery from a C. diff infection.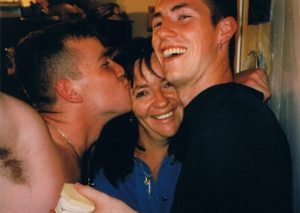 C. diff can affect anyone, but there are actions we can take to reduce these infections including:
Patients: Talk with your healthcare provider about your risk for developing C. diff before starting an antibiotic, especially if you are currently or have recently used antibiotics.
Prescribers: Consider your patient's risk of C. diff infection before prescribing an antibiotic.
Everyone: Keep your hands clean by washing hands or using hand sanitizer.
Antibiotics are miracle drugs. They underpin most modern medicine. If someone has a bacterial infection, they should be treated quickly. But if someone has a virus, like the common cold or COVID-19, antibiotics are not only ineffective, but their use can actually cause harm, like a C. diff infection. To avoid unnecessary infections and prolong these drugs' effectiveness, we must first see both the potential harms, as well as benefits, of antibiotics.
To learn more about improving antibiotic use and protecting yourself from harms caused by antibiotics, visit CDC's Antibiotic Do's & Don'ts.
To learn more about C. diff, visit CDC's C. diff website.
Christian John Lillis is the co-founder and executive director of the Peggy Lillis Foundation for C. diff Education and Advocacy.