Russia is undergoing preparations for resumed offensives in some parts of the ongoing war in Ukraine, according to Ukraine, despite reports and estimates that Moscow's forces are contending with huge losses in the conflict.
The General Staff of the Armed Forces of Ukraine wrote in an operational update posted to Facebook on Wednesday that Russia "undertakes reconnaissance missions and makes preparations to resume offensives on certain axes…
"Despite heavy losses, Russian forces make further attempts to advance on [the] Lyman, Bakhmut, Avdiivka and Novopavlivka axes," the General Staff wrote in the update. Lyman, Bakhmut, Avdiivka and Novopavlivka are all cities or villages located in Ukraine's eastern Donetsk region, which has been declared as annexed by Russia along with three other regions.
The new offensives, if confirmed, could be launched as Russia continues to contend with considerable estimated losses in the conflict. Ukraine's Defense Ministry said in an update on Wednesday that Russia has lost more than 128,000 personnel since the start of the war on February 24, as well as more than 3,200 tanks and over 6,300 armored combat vehicles, among other equipment.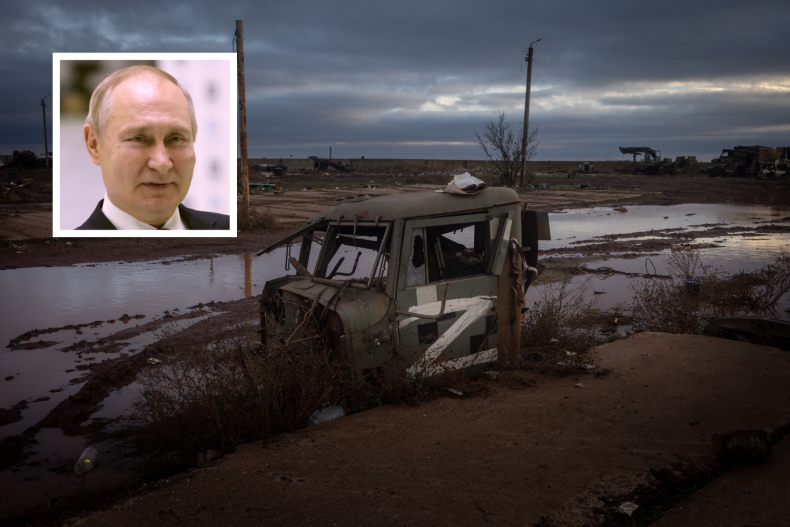 Russia has also not fared very well in terms of territorial control in recent months.
Though Russia has claimed to have made marginal gains in recent weeks around Bakhmut, which it has tried to capture for months, it has actually lost territory elsewhere. Russian forces were forced to flee when Ukraine conducted a surprise counteroffensive in the eastern Kharkiv region in September 2022.
Ukraine has also made gains in another counteroffensive in the southern Kherson region, including securing the regional capital previously occupied by Russia in November 2022.
These setbacks for Russia have not dissuaded predictions of a renewed Russian offensive in the spring after the harsh conditions of the cold winter months have eased. The Institute for the Study of War (ISW), which has previously assessed that Russia is planning another offensive, reiterated its prediction in its latest campaign assessment for January 31.
"Ukrainian officials continue to support ISW's assessment that an imminent Russian offensive in the coming months is the most likely course of action (MLCOA) and further suggested that Ukrainian forces plan to launch a larger counteroffensive," the ISW wrote.
It cited an interview with Ukrainian National Security and Defense Council Secretary Oleksiy Danilov that Sky News published on Tuesday, in which he said that Russia is preparing for a "maximum escalation" in the coming months. Danilov did not rule out the possibility that Russia could ramp up attacks in the next two or three weeks to align with the one-year anniversary of the war on February 24.
The ISW also mentioned a Washington Post interview with Major General Kyrylo Budanov, chief of the Ukrainian government's military intelligence service, that was published on Tuesday. Budanov predicted that Russia will focus this year on taking more land in the eastern Donetsk and Luhansk regions, which supports the "ISW's assessment that Russian forces appear to be preparing for an imminent offensive in eastern Ukraine, particularly in Luhansk Oblast," the think tank wrote.
Newsweek reached out to Russia's Defense Ministry for comment.