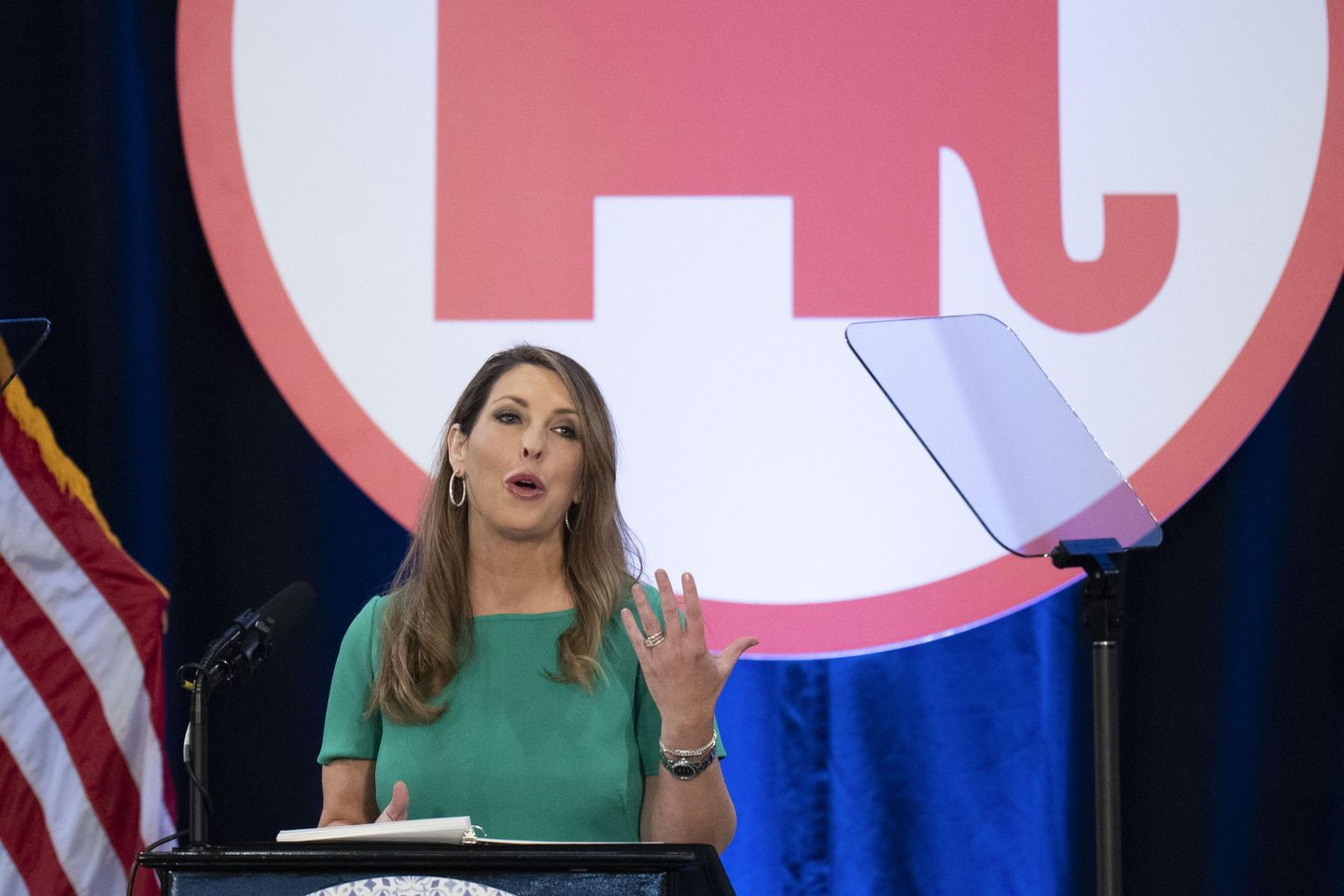 Republican National Committee Chairwoman Ronna McDaniel expressed her desire Sunday that Donald Trump change his mind and participate in Wednesday's presidential primary debate in Milwaukee.
The former president, citing his commanding lead of an average of more than 40 points in the polls, plans to instead conduct a dueling interview with former Fox News host Tucker Carlson
"I'm still holding out hope that President Trump will come," Ms. McDaniel said on "Sunday Morning Futures with Maria Bartiromo." "I think it's so important that the American people hear from all the candidates."
---
---
She went on to praise the party's crowded primary field and the diversity of the candidates who have qualified for the first debate by meeting the RNC's polling, fundraising and loyalty pledge requirements.
"This is going to be the most diverse debate stage we've ever had as a party, but that's what we're seeing in our party as well," Ms. McDaniel said.