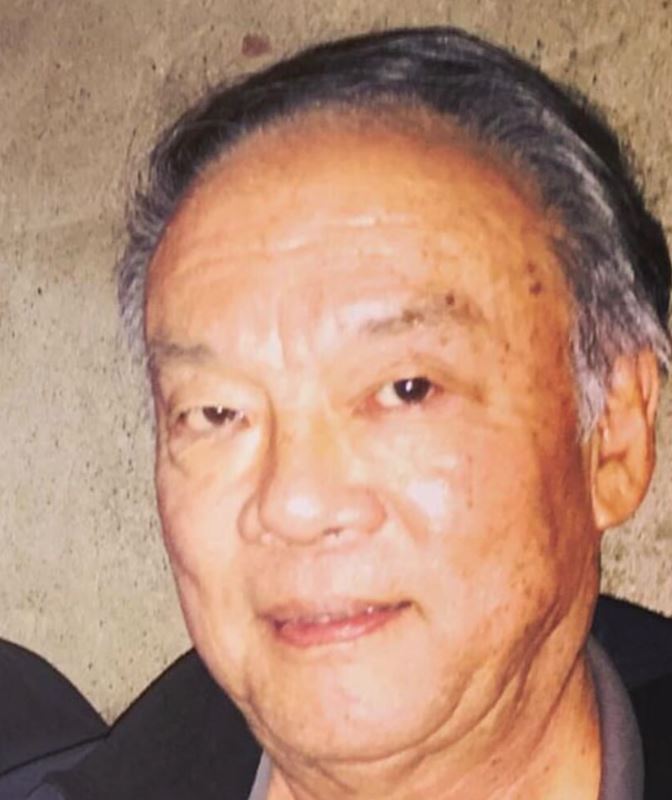 Randy Hagihara, a longtime Los Angeles Times editor known for his no-nonsense demeanor, as well as a sharp-eyed recruiter who delighted in finding and mentoring young journalists, has died at his home in Huntington Beach. He was 72.
Hagihara's death Saturday followed a long battle with esophageal cancer, said Craig Matsuda, a friend and fellow former Times editor.
Hagihara spent more than 21 years at The Times starting in 1990, with stints as deputy city editor, city editor and night city editor in the Orange County bureau when the paper was engaged in a fierce circulation war with the rival Orange County Register.
"Randy communicated toughness as an editor. And he was, in fact, damn tough," said Martin Baron, who was editor of the Orange County edition in the 1990s and later became editor of the Washington Post. At the time Hagihara worked under him, Baron recalled, there were 165 staffers in the edition's news department.
"He pressed for hard work, aggressive reporting, unequivocal truth-telling, clear writing and the most rigorous standards," Baron said in an email. "He was allergic to nonsense. And yet there was a genuine softness inside. He was abundantly empathetic and generous in spirit, and forever willing to give professional guidance to reporters who were early in their careers.
"All of that came with a sharp sense of humor. In directing news coverage, he possessed the mien and effectiveness of a commandant. He was also responsible for recruiting some of our finest, most diverse talent."
Hagihara, born and raised in Los Angeles, spent four years in the Air Force, with postings in Denver and Guam, then attended Los Angeles Trade-Technical College and Cal State University Northridge.
In 1979, Hagihara joined the tiny staff of the short-lived Koreatown Weekly, which became known as the first English-language newspaper for Korean Americans. Hagihara worked out of the newspaper's Little Tokyo office in downtown Los Angeles, reporting stories, taking photographs and developing them in the darkroom. He also sold ads, pursued advertisers for unpaid bills, and made trips in a Ford Pinto station wagon to collect bundles of the newspaper from the printing presses in Sacramento.
In the late 1970s he worked at a series of other small papers — the Valley Pictorial & News in Hemet, the Delano Record, and the Glendale News-Press — often as both reporter and photographer. He served as an editor at the Peninsula Times Tribune, the Oakland Tribune and the San Jose Mercury News before joining The Times.
"Randy and I both graduated from Roosevelt High in Boyle Heights. I felt a kinship with him from the moment he called me about interning at the L.A. Times," said Hector Becerra, The Times' deputy managing editor. "Over the years, one of my rituals was going into his office, listening to his stories and, really, just be listened to. He was like the world's best bartender. No nonsense, but funny and warm. Full of lived wisdom. You knew he was never going to BS you, but he was full of empathy. He supported my career as much as anyone."
During his time in Orange County, Hagihara played a key role in coverage of the county's municipal bankruptcy and other major stories. He later became The Times' senior editor for recruitment and ran Metpro, the news organization's minority-recruitment program. He recruited hundreds of journalists who found careers at The Times and other publications.
"He had a really great way of seeing a future in people before they saw it in themselves," said Tracy Boucher, who took over Metpro, now known as the Los Angeles Times Fellowship program, when Hagihara retired in 2011.
Matsuda said Hagihara's background informed his assessment of candidates.
"He really looked at every packet that came into the building," Matsuda said. "It didn't matter to him if you'd gone to community college or a technical school — Randy was going to look at your stuff.. He was delighted to find people who did not go to Northwestern or Missouri or Columbia."
Hagihara was often seen dispensing advice to new staffers on the second-floor balcony of the old Times building in downtown Los Angeles, where he stepped out to smoke.
"Without trampling on the egos of the reporters he guided, he could shape any news story into a vivid and precise report," said William Nottingham, a friend and former Times editor.
Hagihara "counted varied life experiences as a plus when evaluating potential hires," said Susan Denley, a longtime friend and former colleague at The Times. He had worked as an exterminator and "was known to regale colleagues with tales of crawling under houses looking for vermin and to offer useful advice about how to get rid of ants and other pests."
After he retired from The Times, Hagihara volunteered for Friends of the Huntington Beach Public Library and edited the group's newsletter for three years. He wrote haiku and constructed word-collages that he posted on social media, such as: "I don't trust people who don't know the difference between your and you're."
His wife of more than 40 years, Janet, died in 2021, as did a stepson, Ian Kawata. Shortly afterward, Hagihara was diagnosed with esophageal cancer. He underwent surgery and chemotherapy, then declined further treatment.
Hagihara is survived by another stepson, Sean Kawata of Fountain Valley, and a granddaughter.