Fans of Prince William and Kate Middleton, Britain's new Prince and Princess of Wales, have voiced their admiration for the couple online after a video showing "synchronized" moments in their public engagements went viral.
The edited clip package, showing the royals at a number of events throughout 2022, has been viewed over half a million times since being uploaded to TikTok, and received in excess of 35,000 likes.
"I'm obsessed with the synchronization they have, they're perfect 😍," video poster katemiddleton.fp captioned the upload, with a number of royal fans left equally enthralled.
"Perfection," wrote one commenter, with another adding: "Such a power couple!"
The clips used in the video show the royals on a range of their public appearances this year including their tour of the Caribbean in March and visit to view floral tributes left outside Windsor Castle following the death of Queen Elizabeth II in September.
The opening clip sees the couple as they appeared on the "green carpet" of the 2022 Earthshot Prize awards ceremony held in Boston on December 2.
The three-day visit to Boston provided royal fans with a number of sightings of William and Kate throughout the city, including a trip to the famous harbor.
As well as being captured by cameras walking in a mirrored stride at the awards ceremony, photographers observed a number of the couple's signature PDA moments that have become a watched-for feature of royal tours.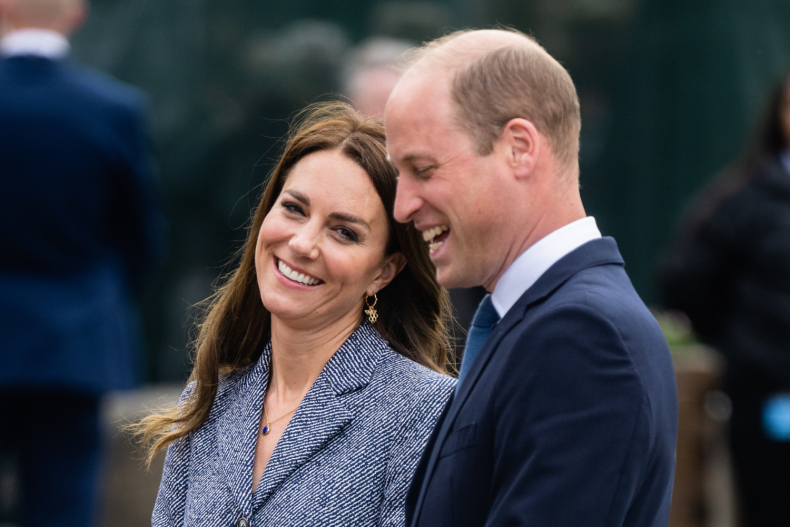 One of the most widely shared PDA moments took place as the couple watched courtside as the Boston Celtics played against the Miami Heat basketball team. During the game William took Kate's hand and afterwards the princess placed her hand affectionately on her husband's knee.
Also included among the viral clips is a shot of the couple as they take their seats to attend the commemoration of a memorial to the victims of the 2017 Manchester bombing.
During this event both William and Kate met with victims and their families before laying flowers with the prince also delivering a speech.
The couple have seen their public roles increase this year, in particular with the death of Queen Elizabeth II, and King Charles formally making them the new Prince and Princess of Wales.
The change in titles was announced in the king's first public address as monarch, in which he paid tribute to his mother and his two sons.
"As my heir, William now assumes the Scottish titles which have meant so much to me," he said. "He succeeds me as Duke of Cornwall and takes on the responsibilities for the Duchy of Cornwall, which I have undertaken for more than five decades.
"Today, I am proud to create him Prince of Wales, Tywysog Cymru, the country whose title I have been so greatly privileged to bear during so much of my life and duty. With Catherine beside him, our new Prince and Princess of Wales will, I know, continue to inspire and lead our national conversations, helping to bring the marginal to the center ground where vital help can be given."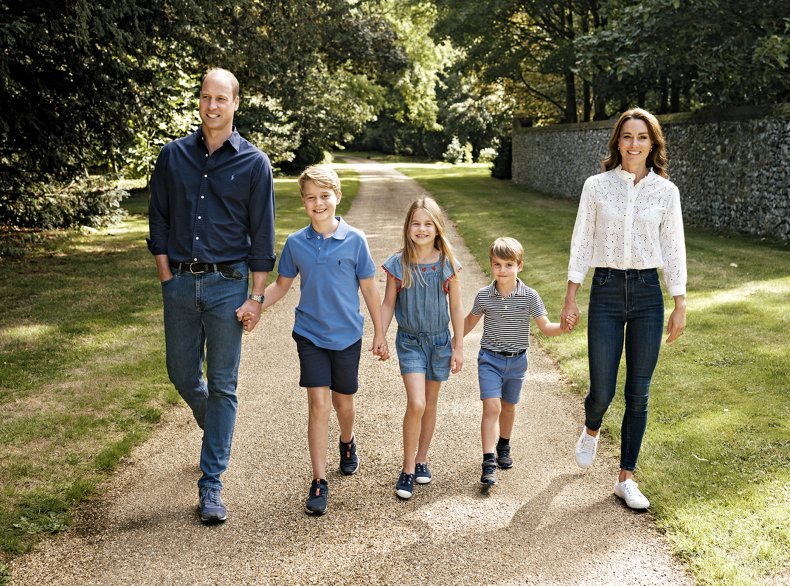 As well as the couple themselves, their children have also seen their public appearances increase. Prince George, 9, Princess Charlotte, 7 and Prince Louis, 4, all attended events connected with the Platinum Jubilee this summer but the elder siblings also attended the queen's state funeral in September.
On Tuesday, royal watchers were granted a new statement photograph of the Wales family taken earlier this year by photographer Matt Porteous in Norfolk.
The image has been selected by William and Kate as the one used in their annual royal Christmas card which is distributed to family, friends and representatives of their charities.
Do you have a question about King Charles III, William and Kate, Meghan and Harry or their family that you would like our experienced royal correspondents to answer? Email royals@newsweek.com. We'd love to hear from you.