Prince Harry said Princess Diana "spoke the truth of her experience" during a controversial 1995 interview which Prince William has described as a "false narrative."
Netflix documentary Harry & Meghan was released on Thursday, December 8, after a week of frenzied speculation about whether it would be critical of the monarchy.
The first episode was full of candid behind the scenes footage of the couple with their young children Archie and Lilibet Mountbatten-Windsor.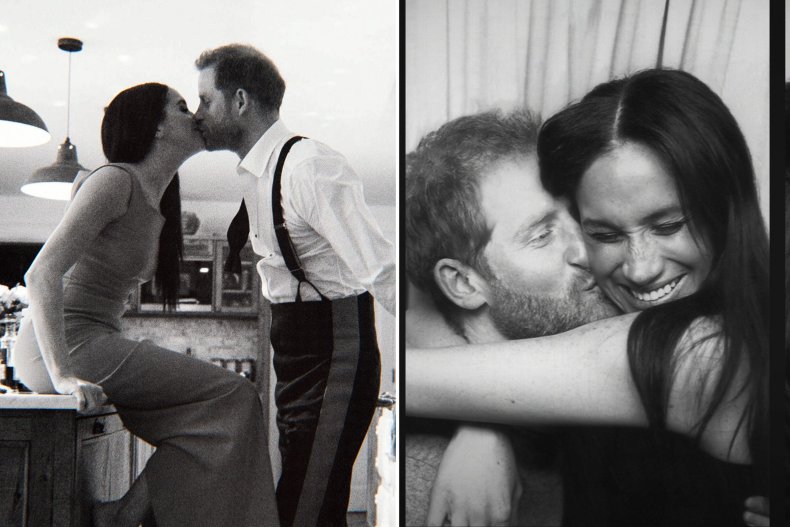 However, Harry also discussed difficult aspects of his childhood, as he watched his mother being hounded by the media and faced shouted questions as a young boy from the media.
The prince also gave his own take on Diana's famous 1995 interview with BBC Panorama, obtained by journalist Martin Bashir after he used falsified financial documents to make it look like her staff were against her.
Harry said: "She felt compelled to talk about it. Especially in that Panorama interview. I think we all now know that she was deceived into giving the interview but at the same time she spoke the truth of her experience."
His words are markedly different to Prince William's assessment of the same tell-all.
In May 2021, William said in a statement: "It is my view that the deceitful way the interview was obtained substantially influenced what my mother said. The interview was a major contribution to making my parents' relationship worse and has since hurt countless others."
He added: "It is my firm view that this Panorama program holds no legitimacy and should never be aired again. It effectively established a false narrative which, for over a quarter of a century, has been commercialized by the BBC and others.
"This settled narrative now needs to be addressed by the BBC and anyone else who has written or intends to write about these events."
Elsewhere in the episode, Harry revealed he and Meghan met over Instagram and Meghan said a friend introduced him to her as "Prince Haz."
The documentary was released as millions of Britons sat down to their breakfast on Thursday morning and at midnight in California, where Prince Harry and Meghan Markle will be braced for the fall out.
British newspapers have already called out the trailers for using stock photos of photographers from events that in reality had nothing to do with Harry and Meghan.
Among them were images from a court appearance by British model and celebrity Katie Price and a bank of photographers at a red carpet premiere for a 2010 Harry Potter movie, where no royals were present.
However, all those debates will now give way to discussion of the show itself, and the biggest comments on their royal life the couple have made since the Oprah Winfrey interview, in March 2021.
Back in Britain, the royal family will have to decide if and how to respond during what could prove to be the biggest crisis of King Charles III's reign to date.