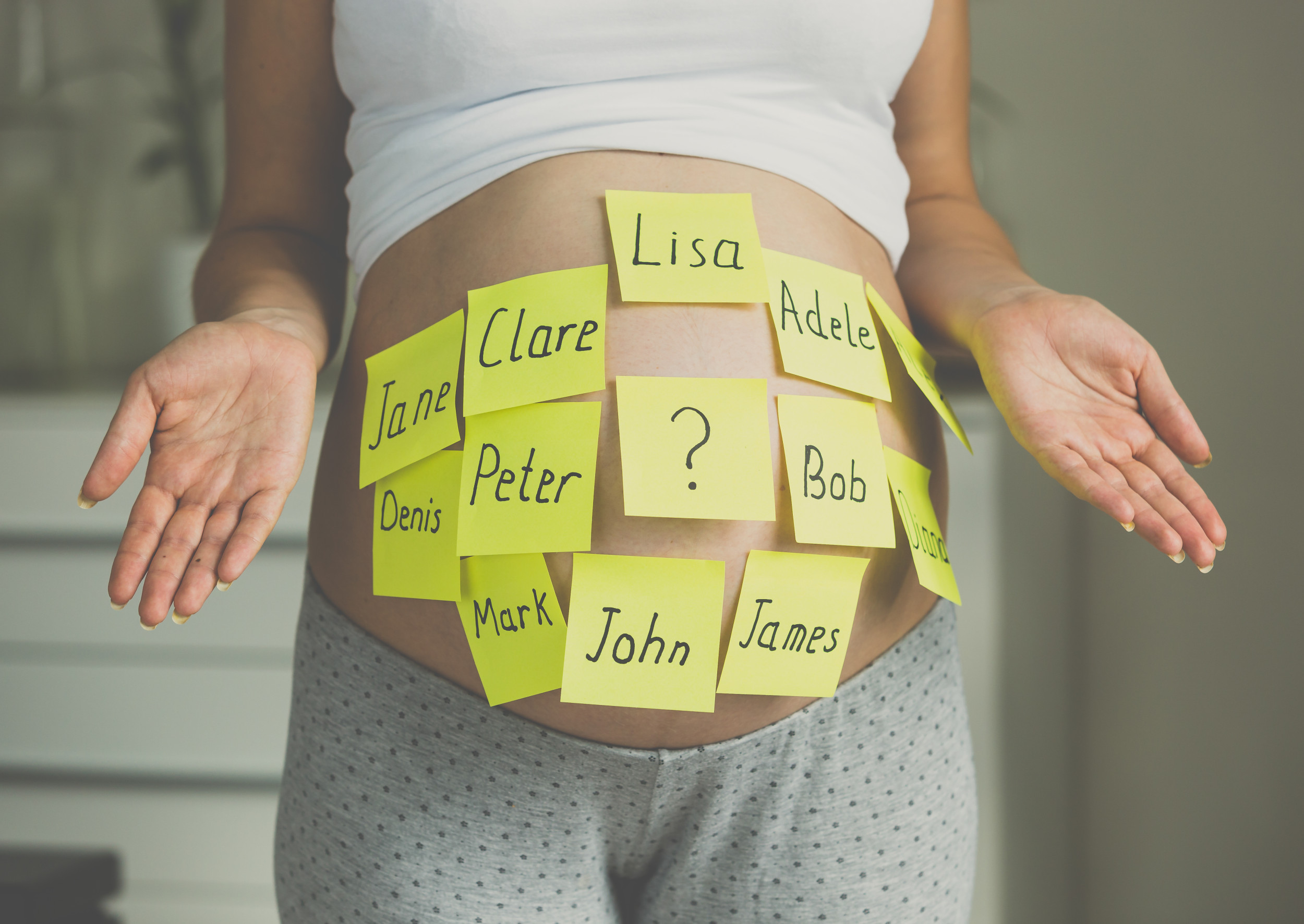 An imminent mother-to-be has asked Mumsnet for help in persuading her husband not to call their baby an unusual name.
In the post, user Kikikik described how with only weeks to go before giving birth, she is locked in a battle with the baby's father about what to call the baby when it arrives.
"When we found out it was a boy I knew I'd have the crazy name battles," she explained. "Our DD has a very beautiful but very unusual Latin name. Trying to push his crazy names to middle names. His boy suggestions are: Aurelian, Hector, Titus, Lysander, Tiberius, Gaius, Uriel. My suggestions with his ideas have been either Duncan (family name) and Titus as a middle name or Reuben (DH thinks too popular) and Uriel as a middle name. Thoughts?"
The Social Security Administration (SSA) keeps a list of the top baby names each year. It also gathers data on names that are rising and falling in the rankings, showing how things change over time.
The top 10 boys' baby names in 2021 were:
Liam
Noah
Oliver
Elijah
James
William
Benjamin
Lucas
Henry
Theodore
In an update, user Kikikik elaborated: "I'm having a c section and so scared of him going to the registrar office hahaha. I trusted him with DD as we were so decided. We just can't agree on a normal first name…. He said I could possibly sway him to Reuben or Duncan, as Duncan is a beloved family member."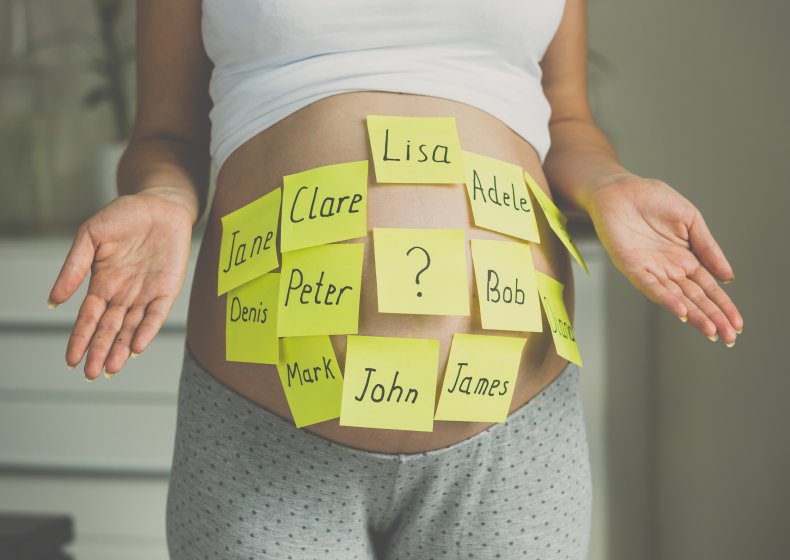 Newsweek spoke to Dr Darren Aboyoun, a licensed psychotherapist with 20 years of experience.
"Picking a baby name can get very stressful," he explained. "Like many future decisions for your child, it's so permanent. A great start is for the parents-to-be to talk about what they want in a name before getting too committed to any one in particular? Are you looking to remember someone who passed? To carry on a family name? Is it important that the name makes you smile? Will it serve your child well with their child peers and in future professional situations?
"Then, talk about why you feel that way. This is a fantastic opportunity for parents to understand each other's wishes for their child-to-be. The greatest gift you can give them is two parents who communicate well with each other."
Mumsnet users were split over the name choices.
A580Hojas wrote: "Uriel is completely awful. Is that a joke suggestion? Surely no one could take it seriously."
Gummibär commented: "I really like Aurelian and Lysander!"
Proamble said, "You both need to agree. We had a joint list we kept adding to and the other would either cross through or leave it on."
Newsweek couldn't verify the details of the case.
If you have a similar family dilemma, let us know via life@newsweek.com. We can ask experts for advice, and your story could be featured on Newsweek.