Local

The couple behind the nonprofit Violence in Boston were first charged with fraud last year.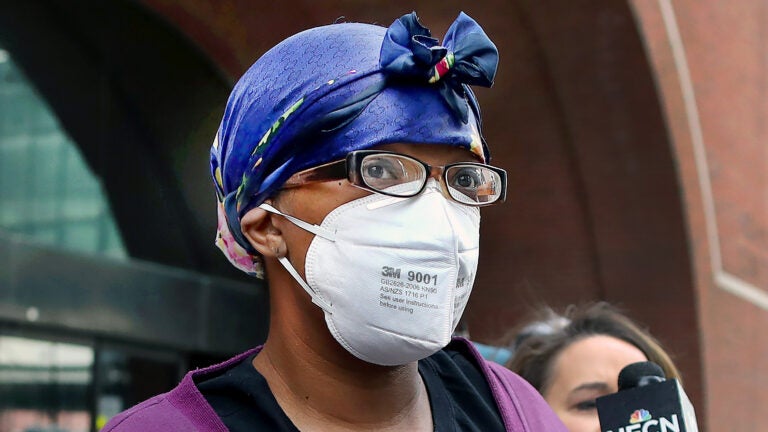 New federal fraud charges have been filed against Monica Cannon-Grant and Clark Grant, the Taunton couple behind now-defunct nonprofit Violence in Boston.
The two were initially charged in an 18-count indictment last March. A federal grand jury added nine new counts to the indictment, U.S. Attorney Rachael Rollins's office announced Thursday. 
The charges center on alleged schemes to use pandemic assistance funds for personal expenditures. They are also accused of concealing their income to fraudulently obtain thousands of dollars in rental assistance funds from Boston's Office of Housing Stability in 2021. 
Violence in Boston was created in 2017 with a mission of reducing violence, raising social awareness, and aiding community causes in Boston. Prosecutors said that Cannon-Grant and Grant conspired to use their organization to defraud the Boston Resiliency Fund, a charitable fund created to provide pandemic relief to Boston residents. The couple received just under $54,000 in pandemic relief funds, and allegedly withdrew approximately $30,000 in cash from the Violence in Boston bank account soon afterwards. They allegedly used these funds to pay their auto loan and auto insurance bills. 
Prosecutors said that the couple conspired to defraud Boston's Office of Housing Stability by concealing thousands of dollars in household income so that they could obtain  $12,600 in rental assistance from the city. From July 2018 until recently, Clark Grant was a full-time employee for a commuter services company. 
"Instead of truthfully reporting that Clark Grant was receiving pandemic unemployment assistance (in addition to his salary), and that other family members were gainfully employed and receiving pandemic unemployment (in the case of one other family member), the defendants allegedly misrepresented their actual household income to obtain rent relief funds that were intended to aid Boston residents who were facing housing insecurity," Rollins's office said. 
Cannon-Grant and Grant allegedly conspired to defraud the Massachusetts Department of Unemployment Assistance by submitting a forged employment document so that a family member could receive approximately just under $44,000  in unemployment assistance. This brought the total amount of fraudulent unemployment assistance received by the couple and their co-conspirators to approximately $145,000, officials said. 
Prosecutors said that Cannon-Grant filed false tax returns for 2017 and 2018, and that she failed to file tax returns for 2019 and 2020. In doing so, she allegedly failed to report tens of thousands of dollars she received from Violence in Boston and an "entity with which she contracted to provide consulting services."
Newsletter Signup
Stay up to date on all the latest news from Boston.com