Nashville police have released dramatic body camera footage from two officers who fired at the shooter who killed three children and three adults in a mass shooting at a small, private Christian school.
The video shows the officers entering the Covenant School Monday morning and following the sound of the gunfire to the second floor. They found the suspect — identified by police as Audrey Hale, 28, of Nashville — in a lobby area on the second floor, police said.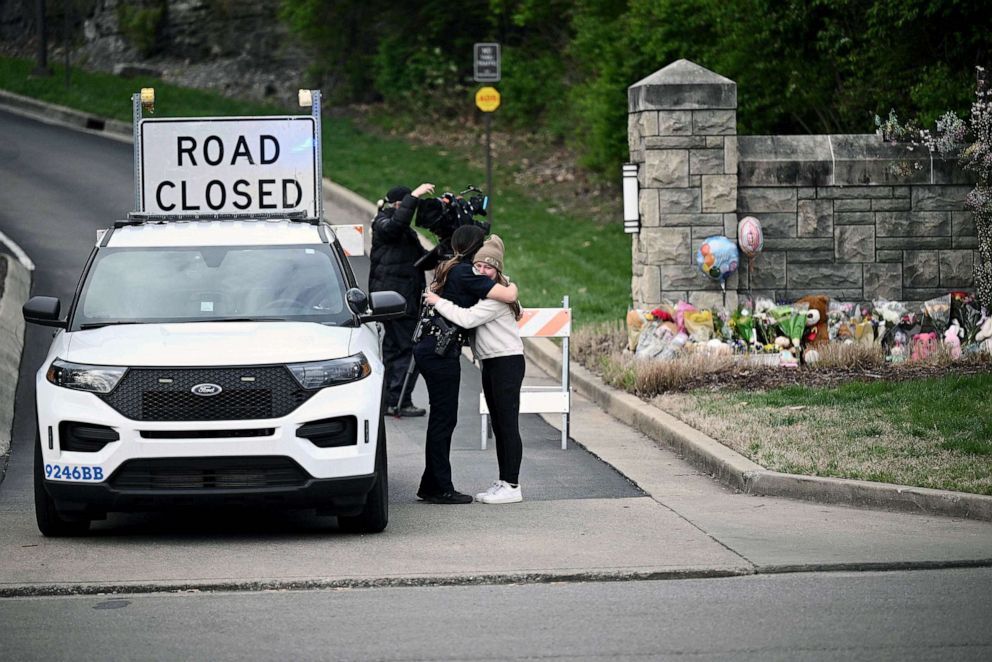 After an officer shouted "reloading," the video shows officers Rex Engelbert, a four-year veteran, and Michael Collazo, a nine-year veteran, firing at the suspect.
Hale was shot dead about 14 minutes after the initial 911 call came in, according to police.
"They didn't hesitate at all," Metropolitan Nashville Police Chief John Drake said of the officers on "Good Morning America" Tuesday.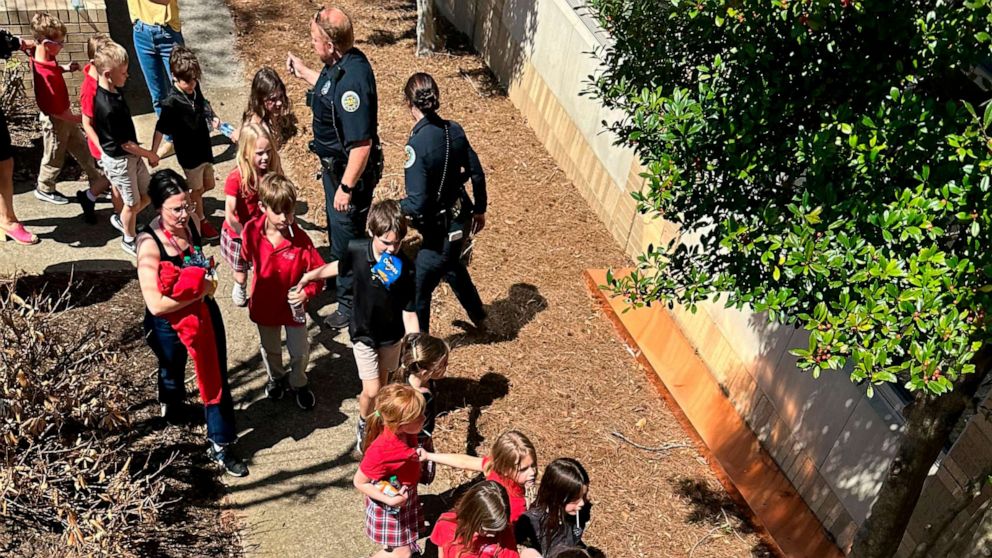 The slain children were identified by police as Evelyn Dieckhaus, Hallie Scruggs and William Kinney, all 9 years old. The adult victims were identified as 61-year-old substitute teacher Cynthia Peak, 61-year-old custodian Mike Hill and 60-year-old Katherine Koonce, who was head of the school.
"Yesterday was just a tragic event," Drake said. "I've done this job for 35 years and I prayed that this would never, never be a day that we would have to deal with."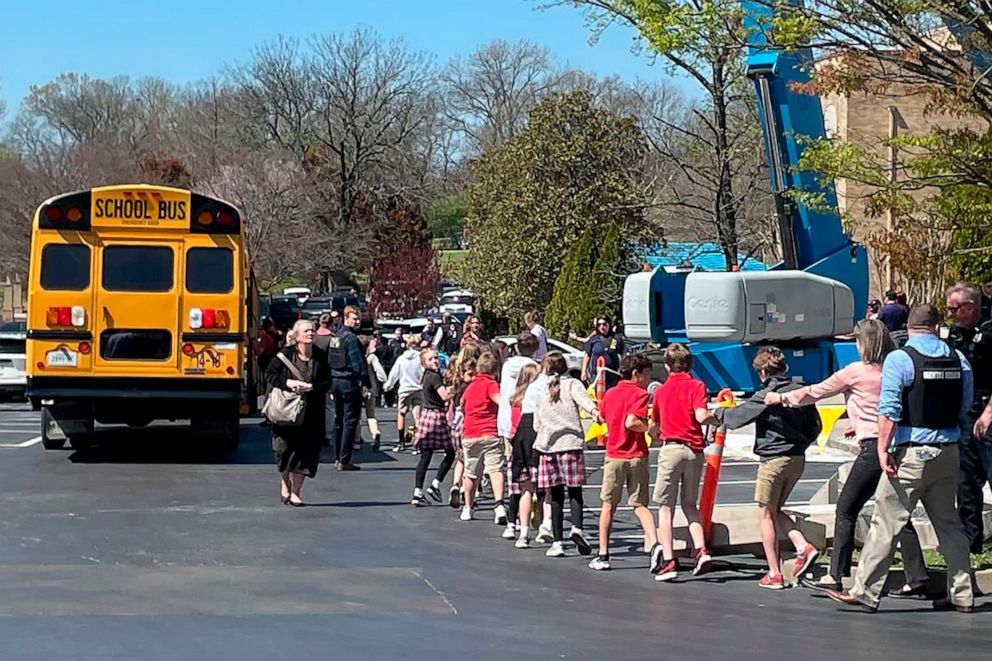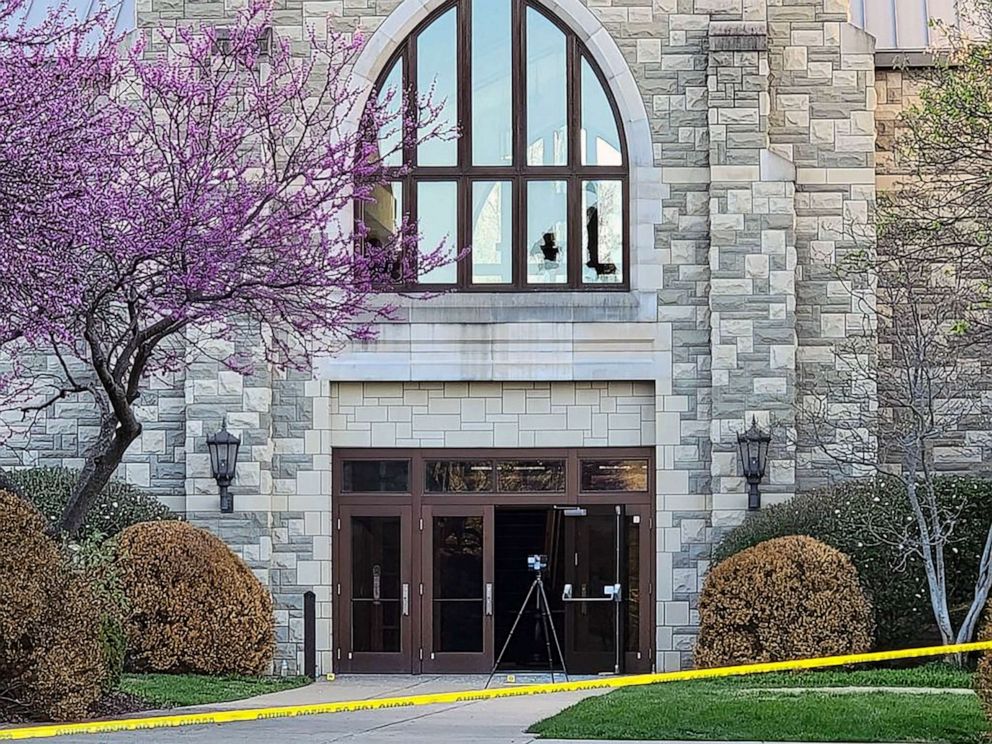 The suspect was armed with at least two assault-style rifles, a handgun and "significant ammunition," police said. At least two of those weapons were purchased legally and locally, police said.
Hale allegedly shot through a locked door on the side of the building to gain entry, according to police.
As authorities responded to the scene, the suspect fired on police cars from a second-floor window, police said.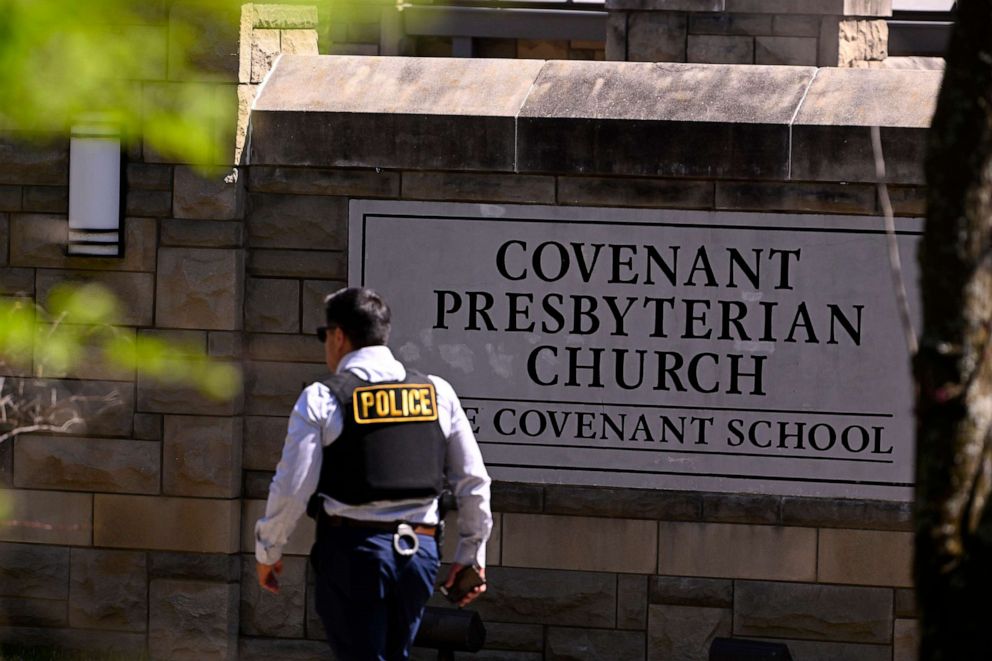 Investigators searched Hale's home where they seized "a sawed-off shotgun, a second shotgun and other evidence," according to police.
Authorities believe the suspect was a former student and the mass shooting was likely a targeted attack, according to Drake.
"We do have writings and a book we consider to be like a manifesto," the police chief said of Hale. "We do have a map of the school, where it was diagramed how she would enter and how she might proceed to take on potential victims."
"We have not been able to determine a motive as of yet," the chief said. "The investigation is very much still ongoing."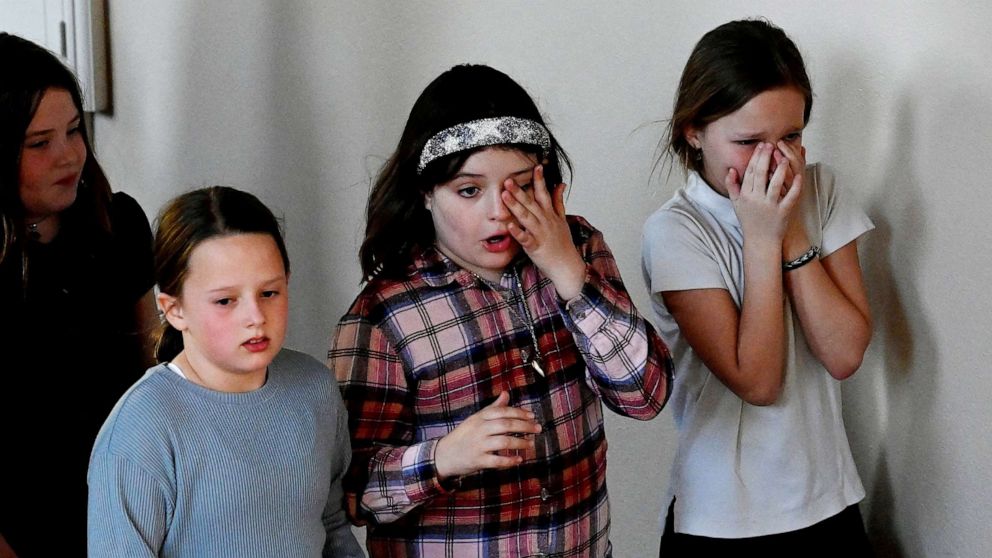 There is also "some speculation that the shooter did reach out to maybe a friend or some other people," Drake said, "but as of right now that's unconfirmed."
"We'll continue picking up where we left off yesterday and see where it leads us," he added. "As soon as we know more, we'll continue to put the facts out there."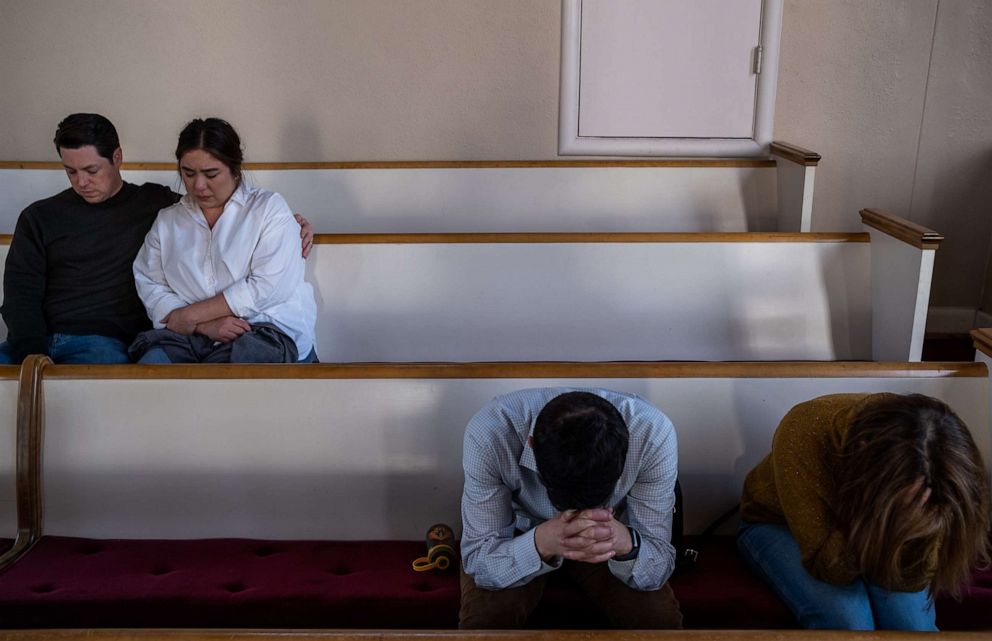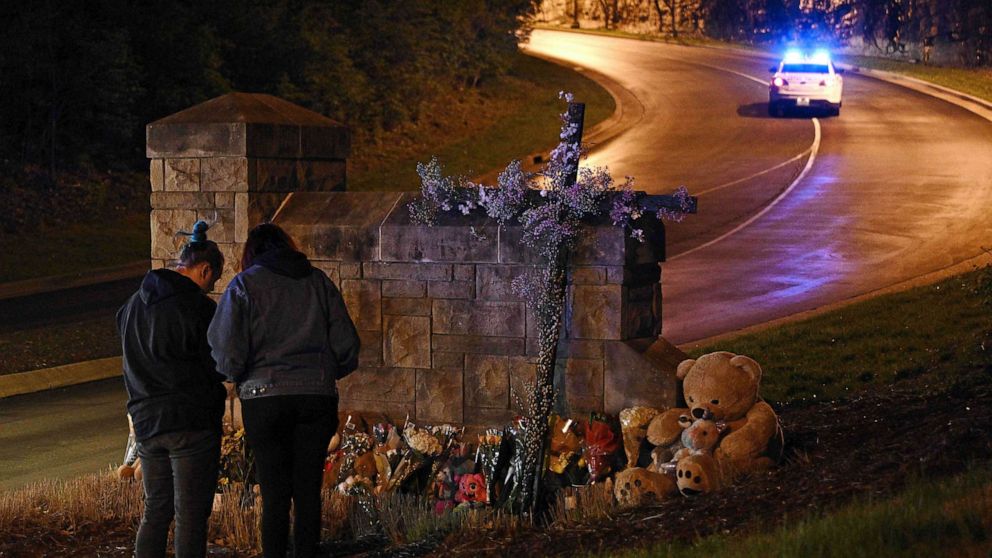 Drake had told reporters on Monday that the suspect was female and identified as transgender but didn't immediately provide more details. A police spokesperson later told ABC News that the suspect was assigned female at birth but pointed to a social media account linked to the alleged shooter that included the use of the pronouns he/him.
The Covenant School teaches preschool through sixth grade. There are about 209 students and 40 to 50 staff members. It does not have a school resource officer, according to police.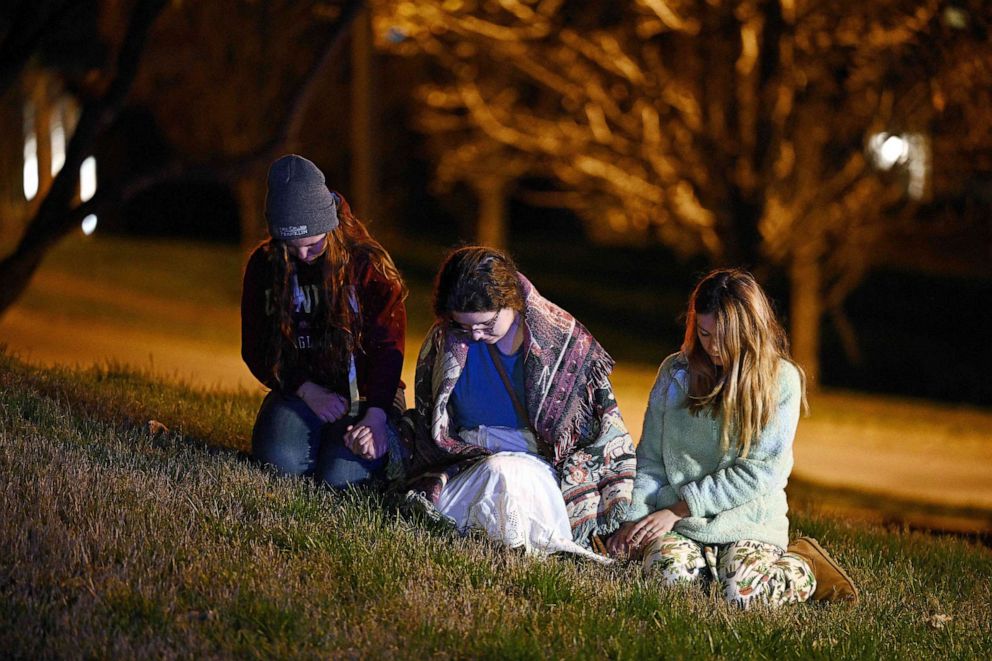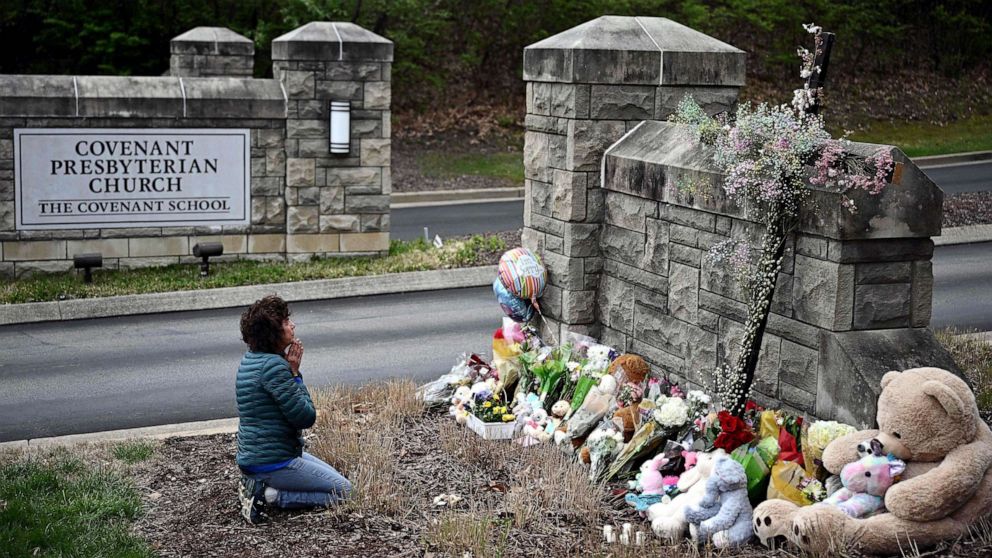 In a statement released Monday night, the Covenant School said its community "is heartbroken."
"We are grieving tremendous loss and are in shock coming out of the terror that shattered our church and school," the school said. "We are focused on loving our students, our families, our faculty and staff and beginning the process of healing."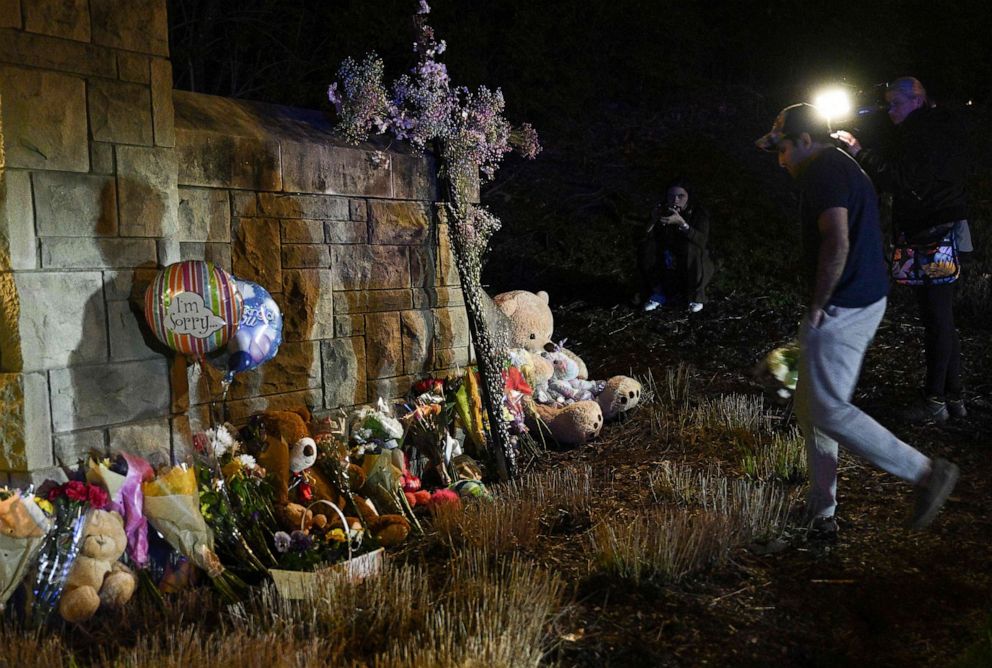 President Joe Biden on Monday called the shooting "a family's worst nightmare."
White House press secretary Karine Jean-Pierre told CNN on Tuesday that the Biden administration has taken action on guns both through executive action and legislation, but she repeatedly stressed the administration's view that Congress is the only way to enact change.
"It is time for Republicans in Congress to show … courage and to answer to these parents to these families," she said.
"To those parents who lost three 9-year-olds … we should not be saying there's nothing else to do. We should be trying to figure out what else there can be to do," she said.
"We need we need Congress to act," the press secretary said. "We need them to build on what we saw them do with this bipartisan action that the president signed, the Safer Communities Act, over the summer."
ABC News' Alex Faul, Matt Foster, James Hill, Doug Lantz, Molly Nagle, Darren Reynolds, John Santucci and Moe Zoyari contributed to this report.