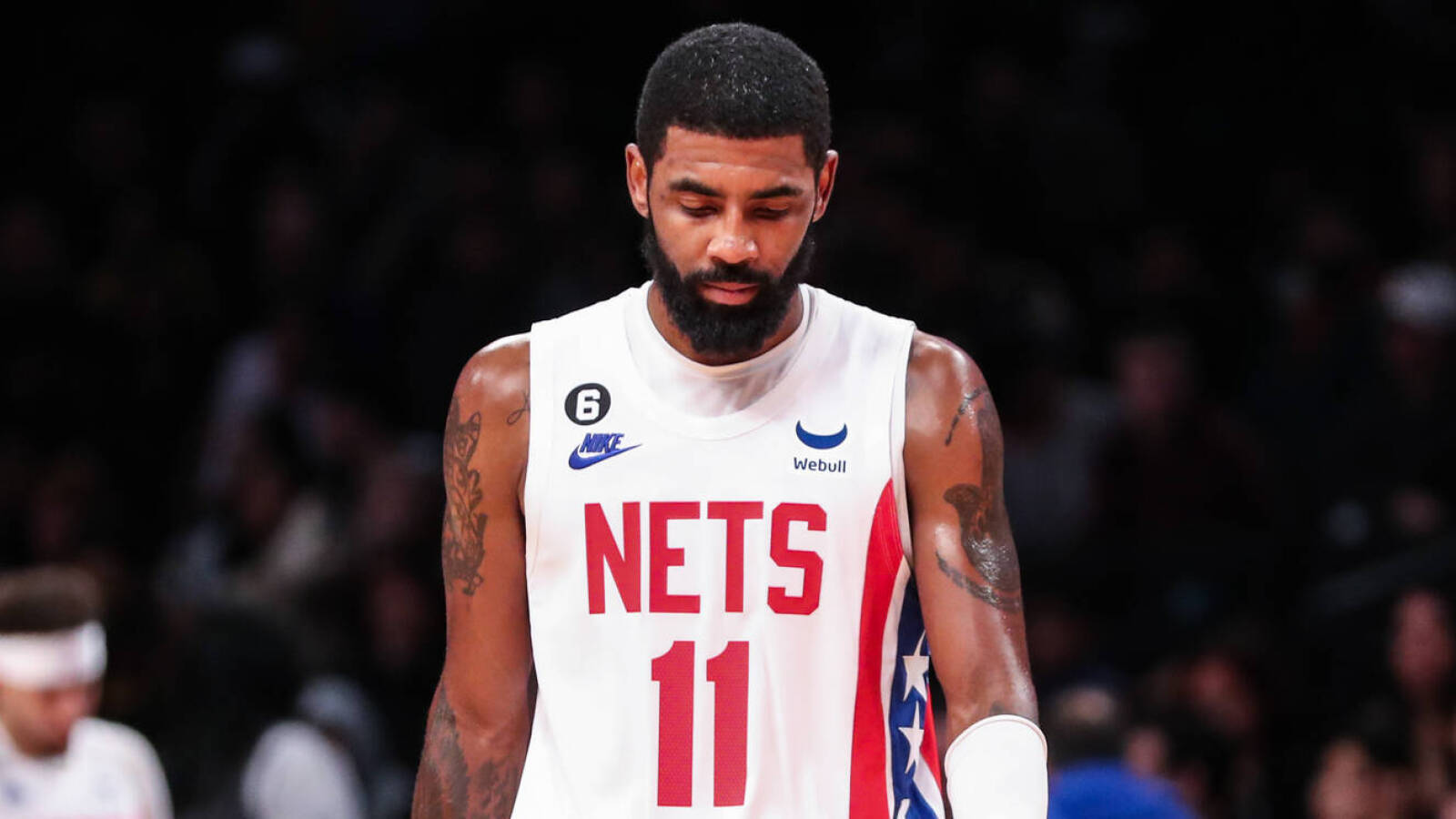 The Nets are listing Kyrie Irving as questionable to return Sunday from his suspension for promoting an antisemitic film on social media, per Nick Friedell of ESPN. Irving hasn't played since Nov. 1 due to the controversy, and the team gave him a list of six requirements that he had to complete before he could be reinstated.
Irving called that process a "learning journey" in an interview with Ian Begley of SNY.
"It was a lot of hurt that needed to be healed, a lot of conversations that needed to be had and a lot of reflection," he said. "And I got a chance to do that with some great people from the Jewish community, from the Black community, from the white community. I've had so many conversations with all of our races and cultures and religious groups of people, just trying to better find a perspective on how we live a more harmonious life."
Irving declined to share the details of those conversations, but he characterized them as "very moving, very impactful." He called himself "a man who stands for peace" and stressed that he doesn't condone any type of hate speech or prejudice.
Irving also talked about trying to understand the influence he has as a public figure and the need to set a better example, especially for young people.
"I just think I really want to focus on the hurt that I caused or the impact that I made within the Jewish community, putting some type of threat, or assumed threat, on the Jewish community" Irving said. "I just want to apologize deeply for all of my actions during the time that it's been since the post was first put up. I've had a lot of time to think, but my focus, initially, if I could do it over, would be to heal and repair a lot of my close relationships with my Jewish relatives, brothers and sisters."
Whenever Irving returns to the court, he'll encounter a much different Brooklyn team than the last time he played. Jacque Vaughn has shed the interim tag he had after replacing Steve Nash as head coach. He has the Nets moving in the right direction, going 2-2 on a tough West Coast trip and winning five of their last eight overall.
Vaughn has been emphasizing defense and toughness, but he could use Irving's scoring punch as well. In the eight games that he's played this season, Irving is averaging 26.9 points and 5.1 assists while shooting 45.3% from the field.