Khloé Kardashian has been working overtime to help support ex-partner Tristan Thompson in his time of need.
Of course, the former NBA star has been mourning for the past several months after the sudden and unexpected death of his mother Andrea Thompson back in January. The family matriarch died of a heart attack at her Toronto home just after the New Year, sending Tristan and the rest of her loved ones into a dark, somber period.
Related: Khloé's Latest Sexy Gym Photo Has Her Followers Very Concerned
But to her credit, it sounds like Khloé has been doing her best to assist during this tough time. The Revenge Body alum has been spending quite a bit of time with Tristan while he continues to grieve.
This is according to an insider who spoke to ET on Wednesday night, at least. That source said the 38-year-old reality TV star and the rest of the world-famous KarJenner family have been "looking after" the ex-pro basketball star and his brothers ever since Andrea's death.
The insider explained:
"[The KarJenner family] have been sending flowers, keeping them engaged, and making sure they know they are loved and supported."
That's a nice thing to do. Kris Jenner is all class when it comes to showing love like this, so it's not surprising to hear the entire fam is coming forth with nice gestures and emotional support.
And Khloé is going even further than that. The source added details about how the Good American founder has stepped up to ensure Tristan and the rest of his loved ones "don't feel alone" as they continue to process Andrea's loss:
"Khloé has been very cognizant of making sure Tristan and his brothers don't feel alone and she has been doing her best to help them as they deal with this tragic loss. She has acted as an amazing support system."
Awww.
Tristan's relationship with his children and loved ones would appear to be at something of a crossroads now, too.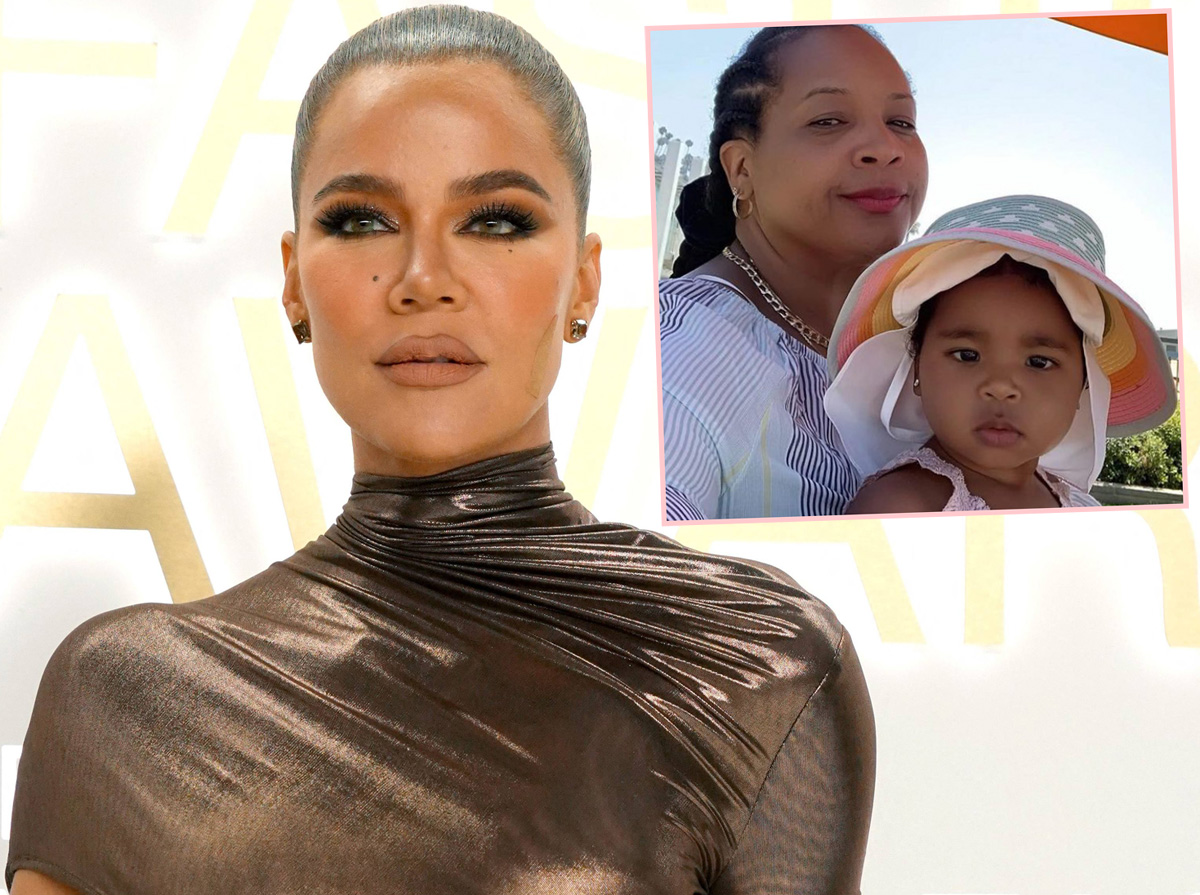 Following Andrea's sudden death, the 31-year-old basketball star has apparently been moved to do more for his four kids.
The insider explained how Tristan — who shares daughter True, 4, and an infant son with Khloé as well as 6-year-old Prince and 1-year-old Theo from other relationships — is stepping up to honor his mother's memory:
"Tristan wants to show the world, Khloé, and his mom — his guardian angel — the man and father that he can be, even more so now."
Related: Khloé Sued By Former Employee Alleging Wage Theft And Other Labor Issues
So far, it sounds like that increased focus on fatherhood is paying off. That source summed things up to the news outlet by gushing over the "extremely hands-on" parenting Tristan and Khloé are both enjoying:
"Both Khloé and Tristan are extremely hands-on parents and True is absolutely loving being an older sister to her baby brother. They are happy."
We love to hear that.
Of course, Tristan and Khloé have quite a sordid history. The duo has regularly graced the covers of tabloids and gossip mags for a few years now with their relationship rumbles and Tristan's endless infidelity issues. But there has never been a question about how much they love their families. So, it's good to hear Khloé is rallying around her ex in this tough time of need.
We continue to send love and light!
[Image via Nicky Nelson/Apega/WENN]