Kansas police raided a local newspaper's newsroom and its publisher's home on Friday and seized computers, cellphones and reporting materials in what critics are calling a violation of the Freedom of the Press.
Marion Police removed the Marion County Record's computer file server, other computers, personal cell phones and other equipment, the outlet reported. Officers injured a reporter and the newspaper's nearly 100-year-old co-owner died a day after the search.
A search warrant signed by Marion County District Court Magistrate Judge Laura Viar claimed probable cause over alleged violations related to identity theft and unlawful acts concerning computers, according to the Kansas Reflector. 
Police were given approval to search for devices used to access the Kansas Department of Revenue's records website, as well as documents and records pertaining to restaurant owner Kari Newell, who accused the Record of illegally obtaining information about her during a city council meeting on Monday. The newspaper has denied Newell's allegations.
JUDGE JUDY'S SON, FELLOW JUDGES DISH ON WHY AUDIENCES LOVE TV COURTROOM DRAMA: INSTANT ACCOUNTABILITY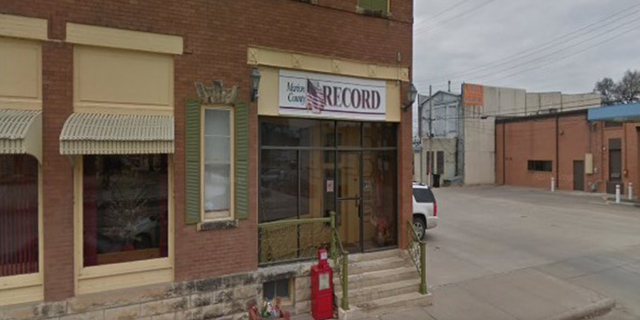 The federal Privacy Protection Act prohibits law enforcement from most searches of journalists and newsrooms and usually requires police to issue subpoenas rather than search warrants. But the police department said in a Facebook post that the law does not apply to instances when journalists are suspected of criminal wrongdoing.
"I believe when the rest of the story is available to the public, the judicial system that is being questioned will be vindicated," Marion Police Chief Gideon Cody told USA Today. "I appreciate all the assistance from all the State and Local investigators along with the entire judicial process thus far."
Cody, according to the Record, reinjured a reporter's fingers that had previously been dislocated when he grabbed her cell phone out of her hand.
"Based on the reporting so far, the police raid of the Marion County Record on Friday appears to have violated federal law, the First Amendment, and basic human decency. Everyone involved should be ashamed of themselves," Freedom of the Press Foundation director of advocacy Seth Stern said in a statement.
The Record's co-owner and publisher Eric Meyer said on the newspaper's website that a source contacted the outlet and a member of the city council with information showing Newell had been convicted of drunk driving and continued to drive without a valid driver's license, and that law enforcement had ignored what the source said was Newell's repeated violation of driving laws.
Meyer consulted an attorney before telling Cody and Marion County Sheriff Jeff Soyez about the information offered by the source. Police then launched an investigation and alerted Newell.
Newell wrote Friday under a changed name on her personal Facebook account that she "foolishly" received a DUI in 2008 and "knowingly operated a vehicle without a license out of necessity," the Reflector reported.
LIBERALS RAGE OVER PHOTO OF WOODY HARRELSON SPORTING RFK JR HAT: 'DEAD TO ME'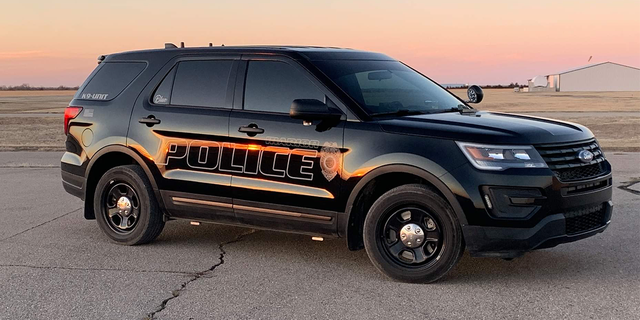 "Journalists have become the dirty politicians of today, twisting narrative for bias agendas, full of muddied half-truths," Newell wrote. "We rarely get facts that aren't baited with misleading insinuations."
According to Meyer, the information was leaked to the Record as part of a legal dispute between Newell and her estranged husband amid the couple's divorce proceedings.
"We thought we were being set up," Meyer told the Reflector.
The Record published a story Thursday denying Newell's accusations at the city council meeting that the newspaper had illegally gained possession of and shared sensitive material. The newspaper also outlined what actions it had taken in reporting on the information.
Other local newspapers are helping the Record, so it can continue to publish and press associations are prepared to support the newspaper. 
Kansas Press Association executive director Emily Bradbury told USA Today this "has never happened in Kansas, so this has a chilling effect, and we're going to do everything we can to make sure that this kind of practice is not encouraged and people are held accountable."
Society of Professional Journalists National President Claire Regan said in a statement that this "brazen law-enforcement action has abruptly stopped the flow of information by making it impossible for journalists at the newspaper to carry out their duties."
"The newsroom is sacrosanct; interrupting its operation is a threat to democracy," Regan added. "SPJ offers its support to the staff of the Marion County Record following this outrageous attack on freedom of the press."
National Press Club president Eileen O'Reilly and Gil Klein, president of the organization's Journalism Institute, said in a joint statement they were "shocked and outraged by this brazen violation of press freedom. 
And a statement from National Newspaper Association chairman John Galer called on authorities to return any property seized "so the newspaper can proceed with its work."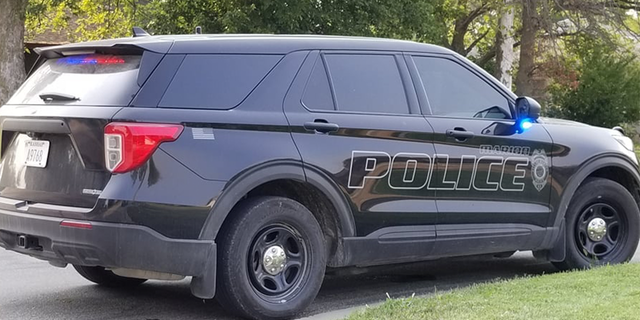 CLICK HERE TO GET THE FOX NEWS APP
During the police search of the newspaper office and Meyer's home, officers removed two computers and an Alexa smart speaker his mother and newspaper co-owner Joan Meyer, 98, who also lived there, used to stream TV shows and receive help.
"She tearfully watched during the raid as police not only carted away her computer and a router used by an Alexa smart speaker but also dug through her son Eric's personal bank and investments statements to photograph them," Meyer reported.
And on Saturday afternoon, Mrs. Meyer collapsed and died in her home despite being, as Meyer described, "otherwise in good health for her age."
"She had not been able to eat after police showed up at the door of her home Friday with a search warrant in hand," Mr. Meyer wrote on his newspaper's website Saturday. "Neither was she able to sleep Friday night."
The Record said it will sue over the police department's raid.