he regular season is over. The Pac-12 standings are set, and all that's left is figuring out where the bowl-eligible teams will land.
In previous years, the answers have been fairly clear-cut, with the top two divisional teams meeting in the Championship Game.
But with three teams tied for second place and convoluted tie-breakers dictating the outcome, the possibilities for the winner and loser range from the CFP to the Rose Bowl or a lesser bowl.
Here are my latest predictions on where Conference teams will land in the postseason.

Peach Bowl

–

USC

vs

Georgia
1:00 p.m. or 5:00 p.m., PT, ESPN, December 31, 2022, Mercedes-Benz Stadium, Atlanta, GA


The Trojans have taken care of business all season and only lost once, on the road, by one point. And now they can avenge that loss.
Their reward…playing Georgia in Atlanta.

Rose Bowl

–

Washington

vs.

Ohio State
2:00 p.m., PT, ESPN, Jan. 2, 2023, Rose Bowl, Pasadena, CA


It's amazing to think Washington gets to Pasadena after their loss to Arizona State earlier this year.
Their reward…facing Ohio State's passing attack with their struggling pass defense.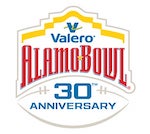 Alamo Bowl

–

Oregon

 vs.

Texas
6:00 p.m., PT, ESPN, December 29, 2022, Alamodome, San Antonio, TX


The Ducks had a rough end of their season against their two biggest rivals.
They're still the most appealing nine-win team in the conference to me, though.

Holiday Bowl

–

Utah

vs.

Duke
5:00 p.m., PT, FOX, December 28, 2022, Petco Park, San Diego, CA


I don't think the Utes can get the upset in their rematch with USC, landing them in San Diego.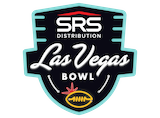 Las Vegas Bowl

–

Oregon State

vs.

Florida
4:30 p.m., PT, ABC, December 17, 2022, Allegiant Stadium, Las Vegas, NV


The Beavers finished the season strong and played their way into Las Vegas.
A huge bowl for them to cap off a really good season.

Sun Bowl

–

UCLA

 vs.

Louisville
11:00 a.m., PT, CBS, December 30, 2022, Sun Bowl, El Paso, TX


UCLA's late-season slide sends them all the way to El Paso as the bottom of the nine-win Pac-12 teams.

Los Angeles Bowl

–

Washington State

vs.

Boise State
12:30 p.m., PT, ABC, December 17, 2022, SoFi Stadium, Los Angeles, CA


The Cougars can finish off a good second season under Jake Dickert with a win over a Mountain West power in the Pac-12's last bowl slot.