Geospatial analysis is an analytical method that involves gathering information about the Earth's surface (such as elevation and population density) or the built environment (roads and buildings) and using it to make predictions about human behavior or natural phenomena. The term "geospatial" is derived from the words "geo," which means earth or land, and "spatial," which refers to a location in space.
Geospatial imagery analytics has a long history, going back at least as far as the earliest types of surveying and cartography. However, the phrase was linked to geographic information systems (GIS) that were used to catalog natural resources starting in the 1960s.
Since then, geospatial data has been utilized in a wide range of applications and can be derived from a variety of technological platforms and space technology such as satellite imaging, global positioning systems (GPS), coordinate systems, Internet of Things (IoT) sensors, and other location-based data.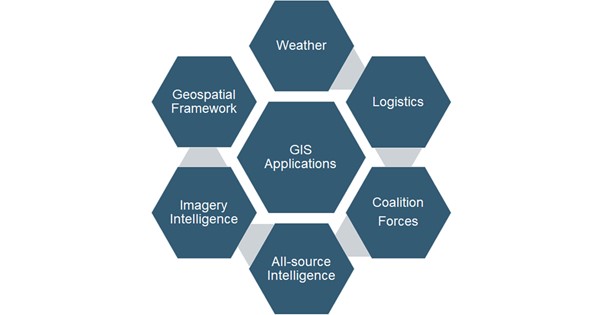 Today, geospatial imagery analytics applications are spread across industries. For instance, governments adopt GIS-based solutions to track extreme weather events and climate change, measure and manage traffic patterns, and estimate the effects of population increase on energy.
Additionally, geospatial analytics is being used to uncover patterns and meaning in geospatial data to help businesses make better decisions and run more effectively as a result of the revolution in big data, cloud computing, and machine learning.
The evolution of integrated domain awareness solutions coupled with growing sources of satellite and drone imagery products is driving the geospatial imagery analytics market growth across sectors.
According to the BIS Research market report, the global geospatial imagery analytics market is estimated to reach $32.78 billion by 2032 from $24.25 billion in 2021, at a growth rate of 2.90% during the forecast period 2022-2032.
Find more details on this report in this FREE sample.
How does geospatial imagery analytics work?
Modern geospatial analytics, which is powered by artificial intelligence (AI), extracts structured data from imagery using high-resolution geospatial imaging and computer vision. The most cutting-edge technologies available today can provide extremely detailed data with the speed and scope of conventional record data.
Geospatial data analytics is reliant on geographic data points and specific locations, such as a zip code or address of service areas. These data are used to create data visualizations and spatial models for more accurate trend forecasting and modeling.
Advanced street maps, satellite imagery, and route planners are becoming popular among the geospatial client base on a global scale to gather location intelligence and choose the desired area. To plan, map, and optimize the positional dimension of geospatial data, this intelligence combines the abilities of geospatial technology, data analytics, and artificial intelligence.
Applications of Geospatial Imagery Analytics
Geospatial imagery analytics provides actionable insights to diverse end users across applications. A few of these applications are mentioned as follows:
1. Aviation – Aviation and aerospace industry is one of the most significant users of geospatial technologies. Airport operators and air traffic controllers use geospatial solutions to monitor and manage airside operations. Airport operators also use geospatial capabilities to conduct infrastructure monitoring and maintenance. Also, GIS used in aviation must be highly accurate and efficient. It must also operate on a real-time basis to ensure the smooth operation of airports and the monitoring of flights.
Thus, implementing GIS in aviation offers multi-tasking of the various functions and is managed at the same time. This is not possible using manual methods, and automation of the process is needed.
2. Military – The military uses geospatial predictive analytics to maximize resource placement while utilizing predictive analytics to evaluate infrastructure, foresee maintenance requirements, and adhere to deadlines.
3. Weather – Geospatial imagery analytics aids in quick response to severe weather by visualizing blizzards, wildfires, and storms quickly enough for effective evacuation alerts. Additionally, it provides insurance companies with a better approach to evaluating property risk and aids airlines in routing.
4. Urban Planning/Development – To analyze the effects of expanding populations on energy, transportation, and housing resources, geospatial imagery analytics is used in urban planning and development. Planners can quickly and efficiently visualize enormous datasets with the help of this technology.
Additionally, it enables the collection and cross-filtering of data from numerous sources to examine the regional variations in crime, public health, education, housing, and real estate outcomes.
5. Maritime – Maritime data is important to protect the ocean from illegal activities and emergency services and defend countries' coastlines. Maritime data sets integrated with geospatial technologies can help the maritime industry in accurate data-based decision-making. Also, the use of GIS and GPS in maritime port management provides topographical and geotechnical details.
This aids in the development of cost-effective design alternatives based on local site conditions and the planning of mitigation measures. Additionally, effective human and artificial intelligence utilization is necessary to secure maritime security. Hence, it will help attain this objective, together with topographic maps, hydrographic charts, and geospatial technologies such as GIS and aerial and satellite imageries.
Competitive Advantage of Geospatial Imagery Analytics in Modern Business
Geospatial imaging and data visualization have grown in significance because they facilitate the verification and justification of geospatial analyses. Geospatial imagery's usefulness in a new wave of geospatial analytics-based applications has expanded along with its quality and accessibility. A lot of these solutions are helping businesses to comprehend data.
As businesses develop more precise and accurate analytics, the reliance on data is expected to only increase. Companies can get early warnings about changes they can make to future events and improve the effectiveness of their services by using data-driven analytics.
For instance, the agriculture sector makes extensive use of real-time data for crop and land monitoring. For more accurate and precise data-driven analytics, this procedure involves the flow of a lot of data. The geospatial solution providers are being driven by the demand for data.
Furthermore, businesses are using both sources to improve their decision-making because of the availability of different data sets from sources such as satellites and aircraft. For instance, geospatial solutions (integrated domain awareness) in maritime surveillance use satellite imagery data to identify illicit activities taking place in the ocean.
Conclusion
Global studies have shown that geospatial readiness plays a key role in the adoption of digital innovation, contributing significantly to a country's gross domestic product (GDP) as well as optimizing efficiency and cost-effectiveness of the economic sectors such as infrastructure, energy, agriculture, financial services, retail and logistics, and climate and environment.
Interested to know more about the growing technologies in your industry vertical? Get the latest market studies and insights from BIS Research. Connect with us at hello@bisresearch.com to learn and understand more