If you're looking for an entry-level tablet that can handle nearly any task, Apple's ninth-gen iPad is a solid choice. Released in 2021, our favorite overall tablet improves upon previous models with longer battery life, a new front-facing camera and switched to an A13 Bionic chip processor.
Right now, get this iPad on sale — starting at just $250, it's seeing its lowest price ever.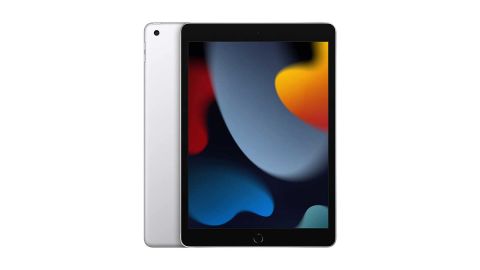 Our favorite overall tablet combines value and performance for nearly any task, and right now it's seeing its lowest price yet. 
In a hands-on review, our editor noted how the 10.2-inch ninth-gen iPad mixes performance and value in a way that no other tablet can, plus it seamlessly connects with core iPad accessories. Jumping from an A12 Bionic to an A13 Bionic chip, this iPad is a future-proofed investment, meaning it guarantees a longer shelf life compared to previous generations.
Whether you go for the baseline 64 GB and Wi-Fi or prefer the addition of cellular and 256 GB, you'll find new low prices on your preferred configuration.
Unless you need a tablet for intense jobs like design or video editing — tasks better reserved for an iPad Pro — or you would prefer the colorful design of the tenth-gen model, we think the ninth-gen is a fantastic option. Now is the best time to snag this essential tablet, seeing the lowest price we've seen.