The story of a man accused of kidnapping and torturing a woman in Oregon, then using dating apps to contact other "unsuspecting individuals," is raising fresh concern about how to stay safe when dating online.
Authorities said Friday that they believe Benjamin Obadiah Foster, 36, was using the apps to find potential new victims or people to help him evade arrest.
The search for Foster ended Tuesday in an hourslong standoff with police. In the process, Foster died from a self-inflicted gunshot wound, a Grants Pass Police Department spokesperson told a local CBS affiliate. Police say they believe he may have also been responsible for a double homicide in the same area.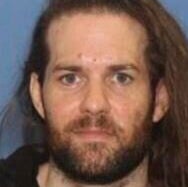 The woman Foster is accused of harming, who authorities determined had a prior relationship with him, is in critical condition after being bound and beaten unconscious. It was also revealed that Foster had served time for a similar crime against his then-girlfriend in Nevada back in 2019.
Given this alarming story — and others like it — we asked experts what dating app users can do to protect themselves while looking for love online. And because the onus shouldn't just be on an app's users, they also told us how companies that own the platforms could take more responsibility for keeping people as safe as possible.
1. Limit the amount of personal information you include in your profile.
Don't reveal specifics like the neighborhood you live in or the name of your company in your dating app profile, said Maria Sullivan, a dating expert and vice president of Dating.com. Instead, keep things more general by just saying which city you live in or the field you work in.
"On dating apps, total strangers have access to the pictures and information you share, and they can take screenshots, so be general and vague with what you share," she told HuffPost.
When it comes to the photos you display on your profile, make sure identifiers like your house number, street sign or license plate are not visible.
Exercise caution when messaging with matches, too.
"Even if you're interested in them, do not provide them with too much personal information too soon, especially information that allows them to find you at the place where you work or near your home," Sullivan said.
You should never share your address, credit card number, social security number or details about your daily routine, said Erinn Robinson, director of media relations for the Rape, Abuse & Incest National Network. And be cautious, too, about revealing personal information about other people in your life, such as your kids, friends or parents.
2. Do some basic homework on your matches.
Right off the bat, if something seems odd or suspicious about a potential match's profile images, your "antenna should go up," said OKCupid dating coach Damona Hoffman. Keep an eye out for inconsistencies. For example, they tell you they're a lawyer, but they have a photo of themselves wearing doctor's scrubs on their profile.
"If their photos seem pixelated or don't seem to match one another, that's also a red flag," Hoffman, host of the "Dates & Mates" podcast, told HuffPost.
You can also try doing a reverse image search of their photos or Googling their full name if you have it.
"If you find a discrepancy or if you pull up a red flag like a mugshot or headline about them, un-match immediately," Hoffman said. "They will have excuses at the ready if you question them and you don't want to keep the door open for them to manipulate you."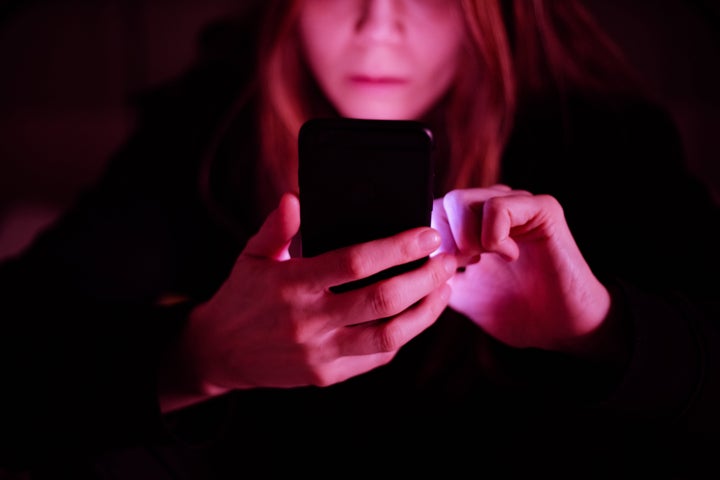 Look up their name on social platforms such as Instagram, Facebook and LinkedIn to make sure the information they've given you lines up.
If you're concerned about a potential suitor, "you can check court records to see if they have been charged with any domestic or sexual violence-related offense," Hera Hussain, founder and CEO of CHAYN, a nonprofit that offers resources to survivors of gender-based violence, told HuffPost. The organization has a partnership with the app Bumble to provide free online trauma support to users who experience sexual assault or relationship abuse.
Garbo.io is a relatively affordable online background check platform that aims to be more equitable, too. For example, it excludes certain nonviolent offenses, like drug possession charges, from its results. And it doesn't include identifying information like home addresses in the results, as other services do.
In 2022, Tinder and Match.com partnered with Garbo to add a background check feature on their apps. Depending on your membership level with the apps, you can get anywhere from two to four free searches, and then pay a small fee for any additional queries.
3. Keep the conversation on the app for a bit.
Beware when matches try to rush you off of a dating platform and move your conversation somewhere else ASAP.
"Asking for your phone number or requesting that you connect via WhatsApp is a sign that they either don't want their behavior tracked by the app or they want to have free communication from another country," Hoffman said.
Once you leave the app, it becomes more challenging for the platform to quickly remove an individual from the app, advocate for you or retain evidence of your conversation for any potential legal purposes in the future, Hoffman explained.
4. Trust your gut.
If a person's behavior leaves you feeling unsettled, don't ignore, justify or explain away your discomfort.
"Look out if a match is too pushy or overly persistent when it comes to meeting up, if they do not respect digital or personal boundaries, or if they are coming on too strong too soon," Sullivan said.
Hoffman also noted that urgency is a "hallmark of bad actors online."
"The need to meet you right away. They want you to commit to being in a relationship within a week or two, even if you've never met," she said. "The slower your relationship unfolds, the more time you have to figure out who they really are, and they do not want that!"
Sullivan's main piece of advice: Trust your instincts.
"If something feels off to you, it most likely is," she said.
5. Report suspicious behavior.
If you suspect someone you matched with could potentially be dangerous, report them to the dating app or site right away, Sullivan said. You will also want to cut off communication with them and block them on the app and any social media sites.
"Look out if a match is too pushy or overly persistent when it comes to meeting up."

– Maria Sullivan, vice president of Dating.com
"Often, someone who is engaging in dangerous or harmful behavior is targeting more than one person at the same time, so reporting their profile could prevent a future dangerous situation from happening to your or another dater on the app," she said.
For example, Bumble has a Block + Report feature that escalates a suspicious person's profile and activities for review by a team of employees.
6. Talk on the phone or video-chat before a date.
It's a good idea to do a quick phone call or video chat before you ever meet up in person, Hoffman said, "to make sure that they can talk comfortably about the things listed in their profile and that you don't see any red flags of a mis-matched identity or even just feeling an 'ick' that you can't explain," she said.
7. When meeting up IRL, choose a public place.
It may seem like common sense, but it bears repeating: Until you've gotten to know this person, you don't want to meet at their apartment, have them pick you up at your place or do an activity, such as a nature hike, in a secluded area.
"Always plan to meet up in a busy public space as opposed to meeting at one of each other's homes, especially if it's the first time you're meeting them," Sullivan said.
8. Keep your loved ones in the loop.
Share details about your date with a trusted friend or family member — things like their name, the time and place you plan to meet up and "any additional details you feel could be helpful in case of emergency, like screen shots of their photo and profile," Sullivan said.
"There is no harm in taking added precautions when meeting up with someone for the first time, and [it] can even provide added comfort for you as you're heading over to meet them," she said.
Dating apps can do more to keep their users safe, too.
Experts such as Brigham Young University researcher Julie Valentine, who has studied sexual assaults linked to dating apps, have called for dating app companies to improve their safety standards. A study she co-authored found that 14% of reported rapes committed by acquaintances between 2017-2020 in Utah occurred during a first meetup arranged through a dating app.
App companies could "increase artificial intelligence to identify perpetrators, have stricter identification requirements for users, run criminal history searches at no extra charge and connect with other companies to ensure that perpetrators aren't just jumping from one app to another," Valentine said in a press release about the study. "They can also improve ways for victims to report assaults and provide more support services for victims."
Proposed legislation may one day make some of these safeguards mandatory.
Hussain called abuse on dating apps "a very serious issue" and said these traumatic experiences can have long-term impacts on survivors. She'd like to see apps make it even easier to report abusive behavior, especially once conversations move off the app.
Apps should also ban users who create multiple accounts if they've been reported for abusive behavior, "be it cyberflashing, stalking, sexual harassment or domestic abuse," Hussain said.
Like Valentine, she believes platforms should work together to proactively identify stalkers and abusers across the different apps.
"On another level, educating users on appropriate and inappropriate behavior would support the work being done by consent educators to prevent gender-based violence in the long run," Hussain added.
All of this said, keep in mind that many matches you encounter on dating apps are decent people. It's important to protect yourself and be aware of red flags, but try not to let fear turn you off of online dating altogether.
"While there are safety precautions that absolutely must be taken while online dating, this should not deter you from trying to make new connections online," Sullivan said.
Need help? In the U.S., call 1-866-331-9474 or text "loveis" to 22522 for the National Dating Abuse Helpline.