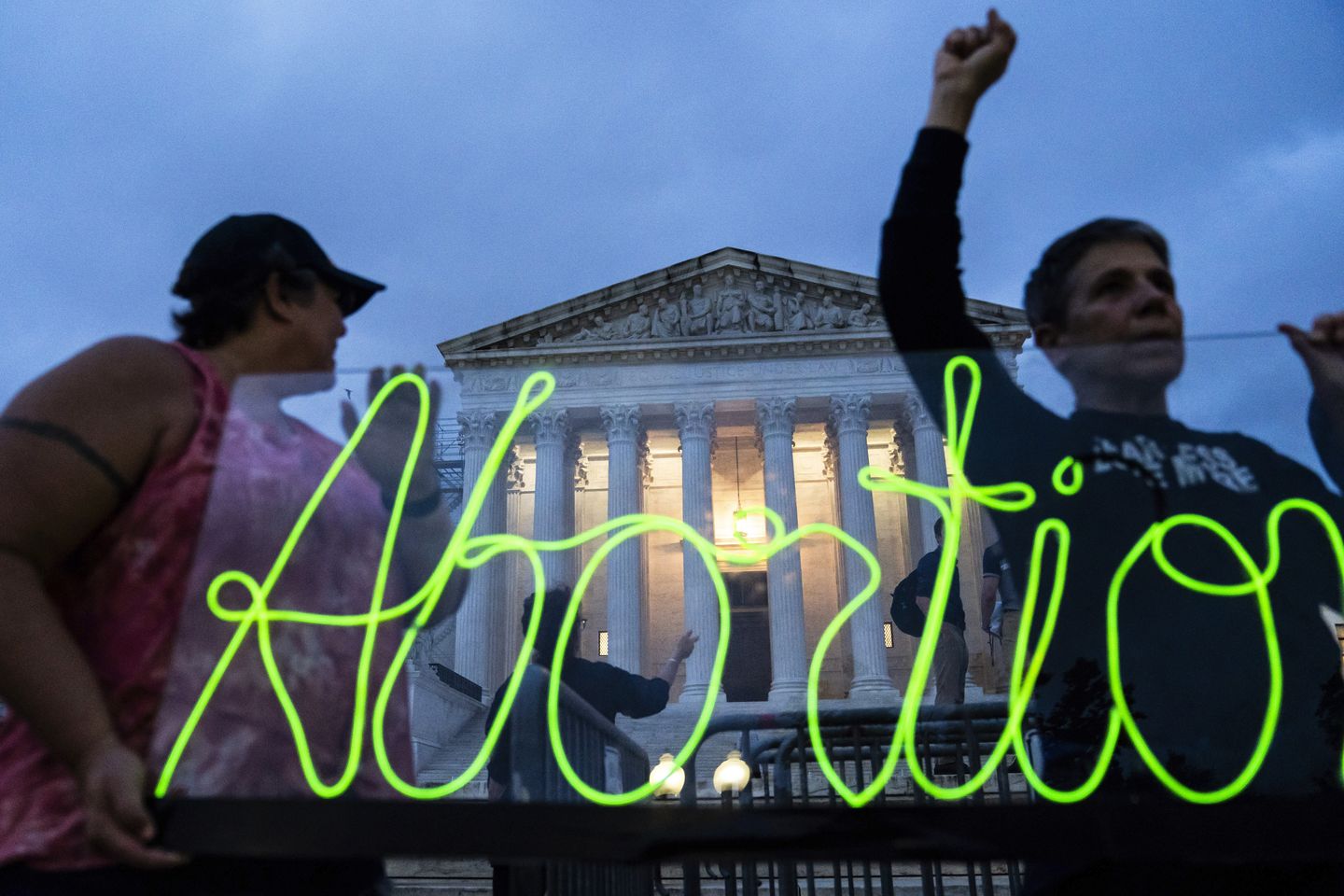 The head of the American College of Obstetricians and Gynecologists has called for abortion to be available "without restrictions," moving beyond the group's stance against "burdensome" regulations in what foes said amounts to an endorsement of abortion on demand until birth.
Dr. Christopher M. Zahn, ACOG interim CEO, and Dr. Jenni Villavicencio, interim director of advocacy and public affairs for the Society for Family Planning, described themselves as "medical experts, physicians, scientists and advocates for unrestricted access to abortion care."
In a Wednesday letter to The Washington Post, the two declared that "abortion is safe."
---
---
"It improves and saves lives, and it must be available without restrictions, without limitations and without barriers — just as any other critical part of health care," they added.
Their statement came in response to an Aug. 25 op-ed by GOP strategist Kellyanne Conway and pro-life advocate Marjorie Dannenfelser urging Republicans to "go on offense on abortion" by, for example, pressing Democrats on whether they support any restrictions on elective pregnancy termination.
Ms. Dannenfelser, president of Susan B. Anthony Pro-Life America, responded Thursday by saying that "we finally hear the truth from the abortion lobby."
"Americans are compassionate people and overwhelmingly reject all-trimester abortions on demand," she said. "The more they learn of the extremist positions of organizations in power, the more they reject them."
ACOG, the nation's largest OBGYN professional membership association, has more than 60,000 members.
Dr. Zahn took over as interim CEO in May.
Under "Our Position," ACOG says on its website that it "advocates against legislation that unduly regulates or criminalizes abortion care providers," as well as "burdensome government regulations that make it harder for women to access evidence-based care."
BREAKING: American College of OB/GYN (ACOG) Nationally Announces Support for Up to Birth Abortions, 'No Limits'@MarjorieSBA: "In an Informed debate, the truth is what matters and now we finally hear the truth from the abortion lobby."

Learn more⬇️https://t.co/v7lejdFeXt


— SBA Pro-Life America (@sbaprolife) August 31, 2023
Dr. Ingrid Skop, a pro-life obstetrician practicing in Texas, said the "brazen proclamation" in the Post letter shows that in "ACOG's leadership and the broader medical community, there's no place for dissent on the issue of unlimited abortion for any reason, at any time in pregnancy."
"We are witnessing, in real time, a vocal, political takeover of a scientific community that represents the most honorable and beautiful profession, responsible for safely bringing new life into the world," said Dr. Skop, director of medical affairs for the pro-life Charlotte Lozier Institute.
"I wish ACOG would realize that their promotion of elective abortion without limits isn't reflective of the views of their own members, considering 86-93% of practicing obstetricians will not perform an elective abortion," she wrote.
The Supreme Court's June 2022 decision overturning Roe v. Wade has presented political challenges for both political parties.
Democrats have called for a federal law guaranteeing "reproductive freedom" while remaining largely mum on whether they support limits on abortion.
Republicans meanwhile have wrestled with whether to support a national 15-week gestational limit or leave the issue to the states.