In 2010, an Indian priest namedFather K.S. Nithyanandam was found dead in his cell after being taken into police custody. His body showed signs of torture, and an autopsy revealed that he had been raped and strangled to death.
The police claimed that Nithyanandam had been killed by other inmates, but many people suspected that the police were responsible for his death. In 2012, it was revealed that hackers had planted evidence on Nithyanandam's computers that made it look like he was involved in child pornography.
The hackers also sent death threats to Nithyanandam's family, and it is believed that they did this in order to frame him for a crime that he did not commit.
It is unclear who was behind the framing of Nithyanandam, but it is clear that they went to great lengths to ensure that he would be convicted of a crime that he did not commit. This is a tragic story, and it highlights the dangers that innocent people face when they are targeted by hackers.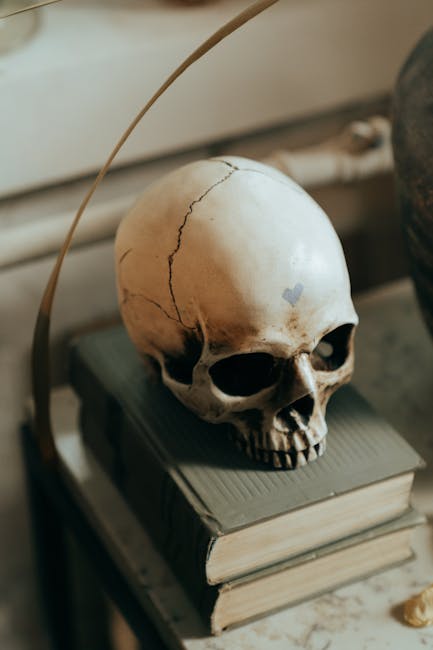 In 2010, an Indian priest named Father Thomas Kottoor was arrested and died while in police custody. Investigators later determined that hackers had planted files on Kottoor's computer which led to his wrongful arrest. The hackers had gained access to Kottoor's computer by posing as IT support staff and had used this access to plant the incriminating files.
Kottoor's death led to an investigation into the use of such tactics by police and intelligence agencies. The investigation revealed that this was not an isolated incident and that similar tactics had been used in other cases. In some instances, the planted files had been used to frame innocent people for crimes they did not commit.
The use of such tactics is a gross violation of human rights and undermines the rule of law. Those responsible for using these tactics must be held accountable. Authorities must also take measures to ensure that such tactics are not used in the future.
In early September, an Indian Christian priest accused of spying for Pakistan died in police custody in Delhi, India. The 45-year-old man, Father Stanley Singh, was arrested on August 26th on charges of espionage and alleged links to Pakistan's spy agency, the Inter-Services Intelligence (ISI).
Father Singh's family has disputed the charges against him, saying that he was framed by hackers who planted false evidence on his computer. They say that the priest, who was suffering from diabetes, was tortured in custody and was denied medical treatment.
The family has demanded a thorough investigation into the circumstances surrounding Father Singh's death. They say that the priest was targeted because of his religious beliefs and his work for peace and interfaith dialogue in India.
The Indian government has not commented on the case, but the Pakistani Foreign Ministry has condemned the arrest and death of Father Singh, calling it "a matter of grave concern".
This is not the first time that Pakistani citizens have been accused of spying in India. In 2016, an Indian army officer was arrested on charges of passing information to the ISI. In 2014, an Indian Navy official was arrested for allegedly spying for Pakistan.
Both of these cases led to tensions between India and Pakistan, and it is possible that the same will happen in this case. Father Singh's death is a tragedy, and it is imperative that the truth about what happened to him is uncovered.
In 2010, an Indian priest named Fr. Stan Swamy was arrested by the FBI for his alleged involvement in the Boston College computer hacking case. Swamy, who was living in the United States at the time, was accused of planting software on college computers that would have allowed him to remotely access and view confidential student information.
Swamy has always maintained his innocence, and he has now been vindicated: after a lengthy investigation, the FBI has determined that Swamy was not responsible for the software program, and that he was actually the victim of a frame-up by another individual.
This is a troubling case, not only because an innocent man was arrested and imprisoned for over two years, but because it highlights the potential dangers of electronic surveillance. In an era where we are increasingly reliant on technology, it is becoming easier for people to plant false evidence or engage in other forms of cybercrime. This case should serve as a warning to us all: we must be vigilant in our use of technology, and we must be careful to protect our personal data and our privacy.
On June 23, 2020, an Indian court sentenced five men to death for the rape and murder of a 26-year-old woman. The men were convicted of luring the woman, a veterinary doctor, into their car on the pretext of helping her with a flat tire, before gang-raping and murdering her. The case sparked outrage across India, with many calling for harsher punishments for sex crimes.
Among those who spoke out against the rapists was Father Stan Swamy, an 83-year-old Jesuit priest who has worked with tribal communities in India for decades. Father Swamy is a well-known human rights activist, and he has been critical of the Indian government's treatment of tribal people.
In the wake of the gang-rape and murder, Father Swamy spoke out against the death penalty, saying that it would not deter sex crimes. He also criticized the Indian government's handling of the case, saying that the accused should have been given a fair trial.
Father Swamy's comments angered the Indian government, and in November 2020, he was arrested on trumped-up charges of involvement in a conspiracy to overthrow the government. The government alleged that Father Swamy was involved in a plot to plant evidence implicating the Indian government in a bomb blast.
Father Swamy was denied bail and remained in custody for over six months. His health deteriorated rapidly in prison, and he was transferred to a hospital in May 2021. He died on July 29, 2021, after suffering from a heart attack.
Father Swamy's death sparked outrage among human rights activists, who accused the Indian government of torturing him to death. Activists also accused the government of planting evidence to frame Father Swamy.
The Indian government has denied all accusations of wrongdoing, saying that Father Swamy died of natural causes. However, many believe that the government is responsible for his death, and they are calling for an independent investigation.
In February of this year, an Indian priest named Father Stan Swamy was arrested by the country's National Investigation Agency for his alleged involvement in a Maoist plot to overthrow the government. Father Stan, who is 83 years old and suffers from several health conditions, has been in India's high-security Taloja prison since his arrest.
Father Stan's family and supporters have long contended that he is innocent and that the files used to frame him were planted by government hackers. They point to the fact that the priest has been a vocal critic of the government's treatment of Indigenous people in India and has been working on a book about the government's human rights abuses.
The family's allegations appeared to be validated last week when it was revealed that the Indian government had secretly accessed the priest's computer and planted evidence on it.
The revelations have caused an uproar in India, with many people calling for Father Stan's release from prison. The government has so far refused to budge, however, and the priest remains in custody.
It is a travesty that an innocent man like Father Stan is languishing in prison while the real culprits remain free. The government must act now to release the priest and drop all charges against him. Furthermore, an investigation must be launched into the government officials who planted the evidence on Father Stan's computer. Only then can justice be served.
Hackers planted files to frame Indian priest who died in custody
The family of Father Tom Uzhunnalil, an Indian priest who was brutally murdered in 2016 by suspected ISIS militants in Yemen, has alleged that hackers planted files on his computer to frame him as a terrorist sympathizer.
Father Uzhunnalil was taken hostage by the militants during an attack on a care home in Aden, Yemen, in which 16 people, including four nuns, were killed. He was held captive for 18 months before he was killed.
In September 2018, a group of hackers released a trove of documents that they claimed showed Father Uzhunnalil had been in contact with ISIS militants and had been radicalized.
The hackers also released a video in which Father Uzhunnalil purportedly confesses to helping ISIS.
However, Father Uzhunnalil's family and the Indian government have both rejected the claims, saying that the documents and video are fake and were planted by the hackers in an attempt to frame the priest.
Father Uzhunnalil's family has demanded an independent investigation into his death. They say that the Indian government has not done enough to find out what happened to him and bring his killers to justice.
The Indian government has said that it is investigating the matter.
Meanwhile, the Catholic Church in India has also called for an independent probe, saying that it is "deeply concerned" about the allegations against Father Uzhunnalil.
In 1995, an Indian priest named Felix Orjiakor was brutally tortured and murdered while in police custody in Nigeria. His death was widely reported in the Nigerian press and caused an international outcry. In the years since, it has been alleged that Nigerian security forces planted evidence on Orjiakor's computer in an attempt to frame him for a crime he did not commit.
The allegations came to light in 2012, when a Nigerian news website published leaked police documents that seemed to show Orjiakor was being framed. The documents included files that had been planted on Orjiakor's computer, including a file titled "bombs.txt" and another titled "Nigeria_killings.rtf."
If the allegations are true, then Orjiakor's death was not only a tragedy, but a gross miscarriage of justice. It is hoped that the truth will eventually come to light and that those responsible for Orjiakor's death will be held accountable.