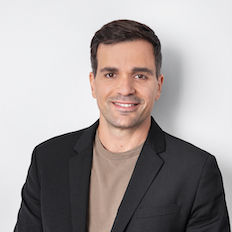 Blueground CEO Alex Chatzieleftheriou discusses:
Efforts to attract corporate clients
The effect of inflation on corporate demand
Expansion plans
Furnished apartment rental provider Blueground is increasing its focus on the business travel market through its Blueground for Business program, which offers business travelers dedicated service and urban property networks. BTN lodging and meetings editor Angelique Platas spoke with Blueground co-founder and CEO Alex Chatzieleftheriou about the company's corporate offerings, financial performance and outlook for 2023 and beyond. Edited excerpts follow.
BTN: You have launched Blueground for Business. Is that a play for a different client in the corporate market? How are you looking to attract and acquire that business?
Chatzieleftheriou: I was a business traveler for six-and-a-half years. Five of those years were on the road staying in hotels—that was kind of where the original idea for Blueground came from. Hotels are great, but if you take two or six months working on projects, it's expensive and you don't have space. We've been operating on enterprise and business customers since we founded the business back in 2013. The original target market for Blueground was the business traveler, but as we grew, it expanded, so Blueground for Business is kind of a rebranding.
The past few quarters, [business] scaled significantly. In the last quarter, we saw close to $35 million of revenue just coming from B2B, and our forecast for 2022 at the business level is to surpass $300 million. I think the way we attract [corporates] is having a dedicated service for their needs while also having an extended global network. These large companies don't have suppliers that can cover globally with a consistent level of service that's high-quality, and that's kind of what's getting all these big names to work with us.
BTN: What has requests-for-proposals activity been like in the last 12 months, and what has been your growth trajectory?
Chatzieleftheriou: The last four months have been great because there was much more demand from offices reopening. The growth for us like in the last year has tripled, revenue has tripled. So with $36 million last quarter and only $12 million in Q4 2021, that's a significant growth. And RFP activity has been strong because of those coming back to the office, and in 2023 we expect to see a little bit more RFP activity. 
BTN: Are you expecting corporate travel relocations, remote work or other trends to continue to gain strength? How do you expect the current inflationary environment will impact the lodging market?
Chatzieleftheriou: Activity is still strong, but that spike is going to go down in general, always. We see a little bit of a dip in 2023 in across the board—it's not going to be the strongest year from an economic standpoint. Inflation is here, interest rates are going up, everyone's kind of tightening the belt a little bit. We think that's going to have an impact also in our sector—we don't expect any major drop, but there will be a little bit.
BTN: What has been Blueground's traditional client in the corporate market, and is that changing?
Chatzieleftheriou: Blueground has a B2C and a B2B side, and B2B is about 35 percent of the business. We have all different types of use cases like relocations for projects, people moving into a new city for a new role, etc. We work with some bigger companies like Google and Apple, but we also work with other smaller companies—more than 2,500 of them. Before and after the pandemic, we've seen companies become more of a champion for remote working and offering flexibility. We might partner with them to offer Blueground as a perk, or clients might "sponsor" and offer benefits to guests… and allow people to work and live for two months or go to another office and work there and the team over there. That's what we've seen coming up.
BTN: What are your corporate clients' priorities right now, and how are you supporting them?
Chatzieleftheriou: For the big [clients] like Apple and Google, it's a lot of internship programs, a lot of relocations, and what really matters for them is some of the basics—which can be difficult to get—like having an easy way to view and book apartments, consistent quality of the buildings, high level of service, properties located close to the offices and making sure there is 24/7 support. Blueground brings all that together, and the tech aspect makes it very easy. Customers can book themselves with a direct link—giving employees more control—and they can use the app to ask for cleaning and additional services, and then you add that physical part of the business and that's really what makes a difference. 
BTN: Have you noticed a trend of more customized requests from your clients, or was the rebrand idea with customer control based on customer feedback?
Chatzieleftheriou: It's both. We've seen demand on the customer side… the enterprise client wants more flexibility in the terms—customers have more specific needs in terms of the buildings and locations. Customers have specific requests depending on the company, which led to the creation of Blueground for Business and how what we bring is different than most of the traditional players, such as visibility. Our clients know exactly what an apartment looks like—that's not something that typically offered by the industry.
We're investing more on the tech side by creating dashboards so people can really manage their stays. They can highlight what they want and filter [their search]—It's more self-service. 
Another thing we're prioritizing is sustainability through the way we source our furniture, the types of materials we use and how to maintain this item… We limit any environmental impact. A lot of which is by using solar and providers that can help [with energy] … that's also a big area we feel Blueground can have a positive impact and we're in the process of quantifying that impact. 
BTN: Is there any room for growth in the next year, and how is Blueground positioned to continue that growth?
Chatzieleftheriou: We expect to grow at least 60 percent in the next year. There is a lack of flexible supply, and we see that in all the markets. We're in around 27 markets. Our first market launch was Athens… That's where the company started. We still can triple our presence over there. We can be in 100 markets globally. So there's a lot of growth and because we're giving a new solution, a better solution and [there is a] pent-up demand for that. 
BTN: Are there certain regions you consider your strongest, and where are you looking to grow?
Chatzieleftheriou: We're looking to grow in all places. There is a limit, but we haven't reached that limit yet. We expect to be at about 9,500 apartments [by the end of the year], split between the U.S. and the rest of the world. The U.S. is about three-fourths of our revenue because the prices are higher … relatively speaking, the U.S. is the biggest region and then we see the biggest growth in Europe. We just launched Asia, also Singapore and Hong Kong, and that's going to be a big area of growth for us as well.