A former Proud Boy member who was convicted for his actions in the Jan. 6 attacks on the U.S. Capitol was sentenced to 10 years in prison Friday — then shouted "Trump won!" on his way out of the courtroom.
U.S. District Judge Timothy Kelly sentenced Dominic Pezzola to 10 years with a three-year supervised release, along with a $700 fine. While Pezzola was not a leader of the group, Judge Kelly said he was a prominent member who had influence on the events of Jan. 6.
In handing down his sentence, Judge Kelly accepted the government's recommendation to apply an enhancement that effectively labeled Pezzola's crimes as acts of terrorism in seeking to influence the actions of government through threats and use of force.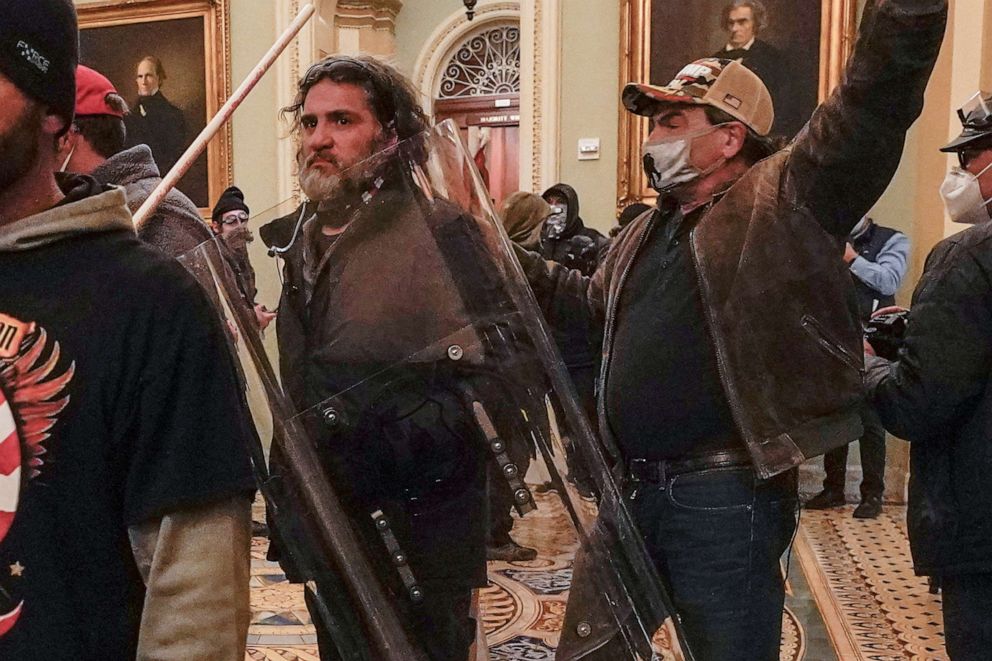 Pezzola was the only one of five Proud Boys acquitted of seditious conspiracy, but was convicted for other actions on Jan. 6 including obstructing an official proceeding and assaulting a federal officer.
Prosecutors had requested 20 years behind bars for Pezzola, arguing that he was among a small group that led the charge on the Capitol. Pezzola had previously testified that he used a stolen police riot shield to break through a window at the Capitol, allowing rioters to breach the building.
Once inside, prosecutors say Pezzola "filmed a video of himself having a 'victory smoke in the Capitol,'" and saying he knew they could take over the Capitol if they tried hard enough.
Also, Pezzola and other rioters "violently and forcefully grabbed" an officer's shield and pulled him to the ground, according to prosecutors' sentencing memo. The officer had previously testified that he feared for his life when someone sprayed him with a chemical substance, people piled on top of him and a rioter used his helmet strap to choke him.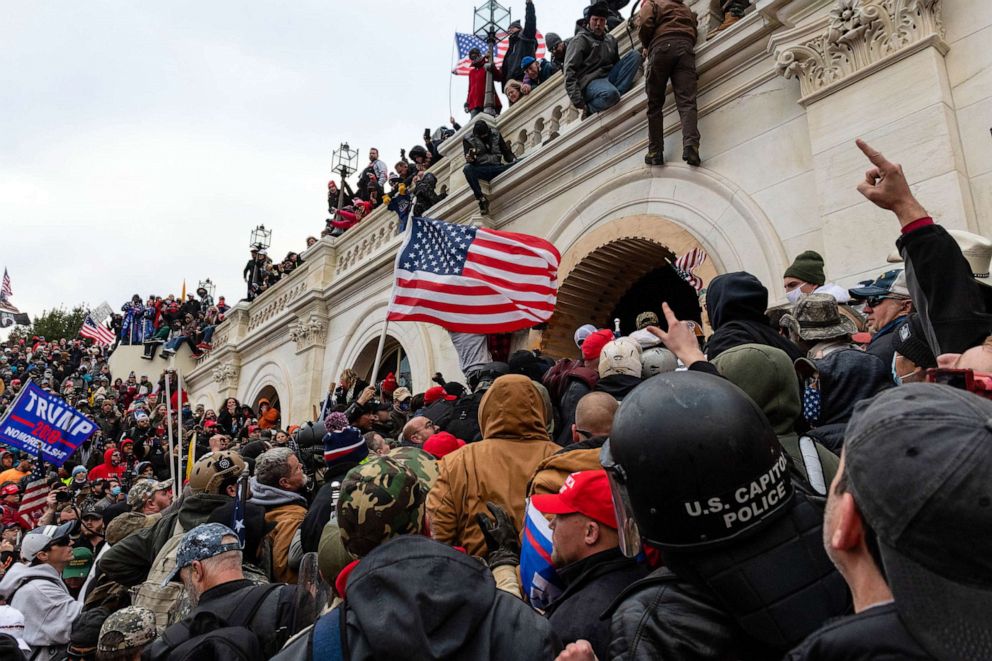 Prosecutors told the court that Pezzola was one of the most violent "enthusiastic foot soldiers in the conspiracy" that took place on Jan. 6. They added that he wasn't facing charges on his political affiliation, but on his conduct — described as "some of the worst conduct in this conspiracy."
Pezzola said he "got caught up in all the craziness" on Jan. 6. His lawyers argued to Judge Kelly that Pezzola "didn't know where he was going," and that he was in the Capitol for 23 minutes, and that during that time he fumbled with his phone.
His lawyers said Pezzola has taken responsibility for his actions on Jan. 6. They asked for a five-year sentence.
Pezzola told the court he is a "changed and humbled man" who "messed up."
"I stand before you with a heart full of regret," he said.
But after his sentencing, he shouted his support for the former president.
"Trump won!," Pezzola said, fist raised, as he left the courthouse.
Pezzola's sentence came a day after two other prominent Proud Boys were sentenced in Judge Kelly's courtroom. Joseph Biggs, the former leader of the group's Florida chapter, and Zachary Rehl, the former leader of the Proud Boys' Philadelphia chapter, were sentenced to 17 years and 15 years in prison, respectively. Biggs' sentence is the second longest for any defendant charged in connection with the Capitol attack; Rehl's sentence is the third longest. They fell behind the 18-year sentence for Oath Keepers leader Stewart Rhodes.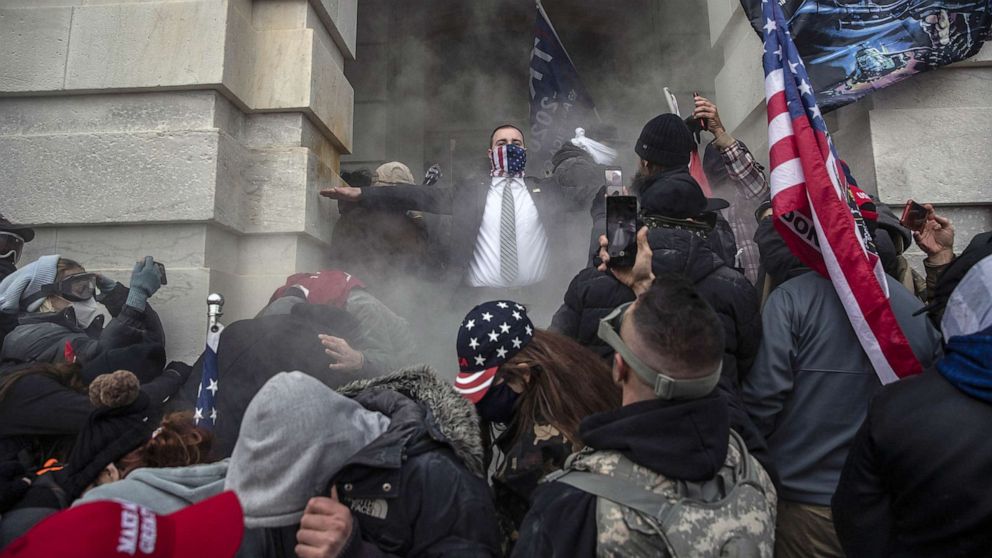 Another Proud Boy, Ethan Nordean, is set to be sentenced Friday as well. Prosecutors are requesting 27 years in prison for his actions on Jan. 6. Nordean was convicted last May on charges of seditious conspiracy and several other felonies.
Nordean, like Pezzola, led rioters to the Capitol on Jan. 6, prosecutors said. He tore down fences, which allowed the first wave of rioters to continue advancing toward the Capitol building, according to prosecutors.
Also, Nordean, as a leader in the Proud Boys organization, actively recruited men for Jan. 6 who "were prepared to engage in physical violence, if necessary," according to the sentencing memo.
"In the days before January 6, Nordean announced that he was prepared to use 'force against the government' because when 'government officials are breaking the law . . . you have to use force,'" prosecutors wrote.
On Friday, Nordean's lawyer argued in court that his client "did not go in search for members of Congress" and that he did not assault a police officer.
Former Proud Boys chairman Enrique Tarrio's day in court is approaching — he is scheduled to be sentenced next Tuesday.