It wasn't always easy working alongside Elton John as he struggled with addiction — but for Bernie Taupin, it was the mutual love of one thing that kept them together.
"Music," the celebrated lyricist told Fox News Digital. "Music was the Band-Aid — it always was. No matter how deep you get into a hole and how dark things become, music can always bring you out. And music was always our saving grace."
The 73-year-old, known for his songwriting partnership with John, has written a new memoir, "Scattershot: Life, Music, Elton & Me." It details his friendship with the star, 76; how their lives forever changed as they skyrocketed to fame; and his encounters with recognizable figures including John Lennon and Princess Margaret.
PAT BOONE REVEALS ELTON JOHN CONFRONTATION: 'I THOUGHT YOU WERE GOING TO SUE ME'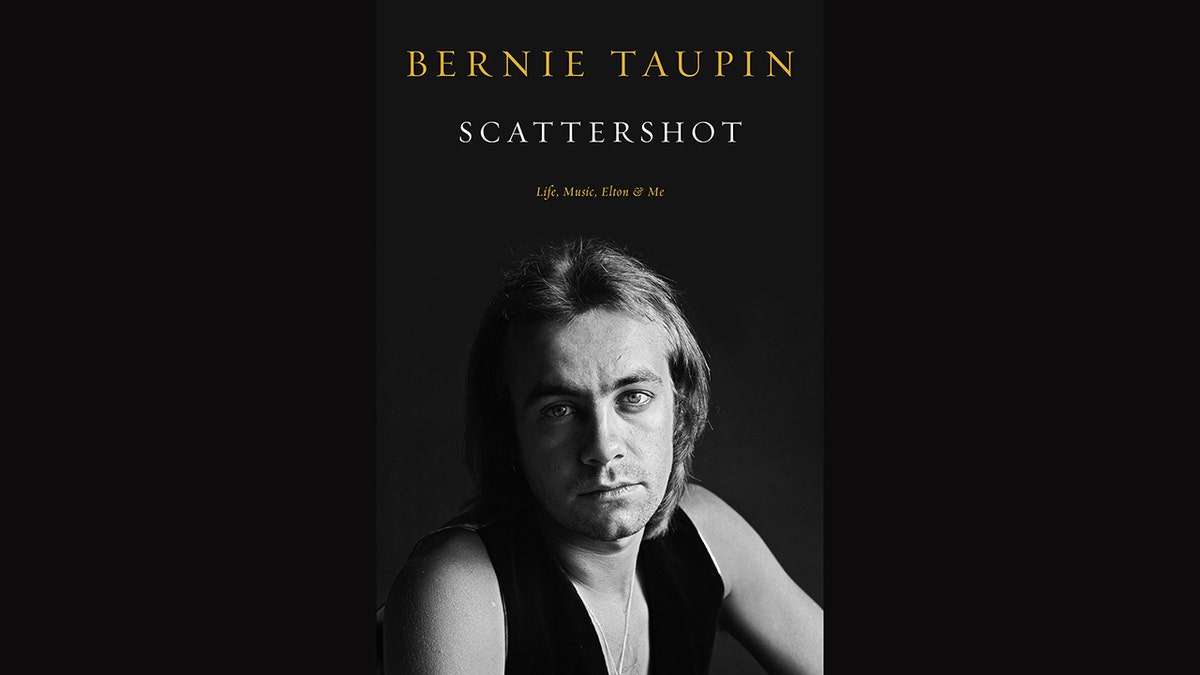 In the book, Taupin was candid about how the pair relied on each other for support as the "Rocket Man" singer-songwriter found himself "deep in the stranglehold of addiction." As John became increasingly dependent on drugs and alcohol, their hitmaking collaborations were often tested.
"For me, drugs had not yet become a cross to bear," Taupin wrote. "I could dabble, yet do without, and this made for an unbalanced work schedule. Simply put, Elton slept most of the day and worked late into the night, or until the cocaine got the best of him… to see your very best friend so disconnected and raw to the bone was heartbreaking. This man who was talented beyond belief and one of the finest musicians and melodists in the musical firmament in the thrall of crash and burn was positively crippling."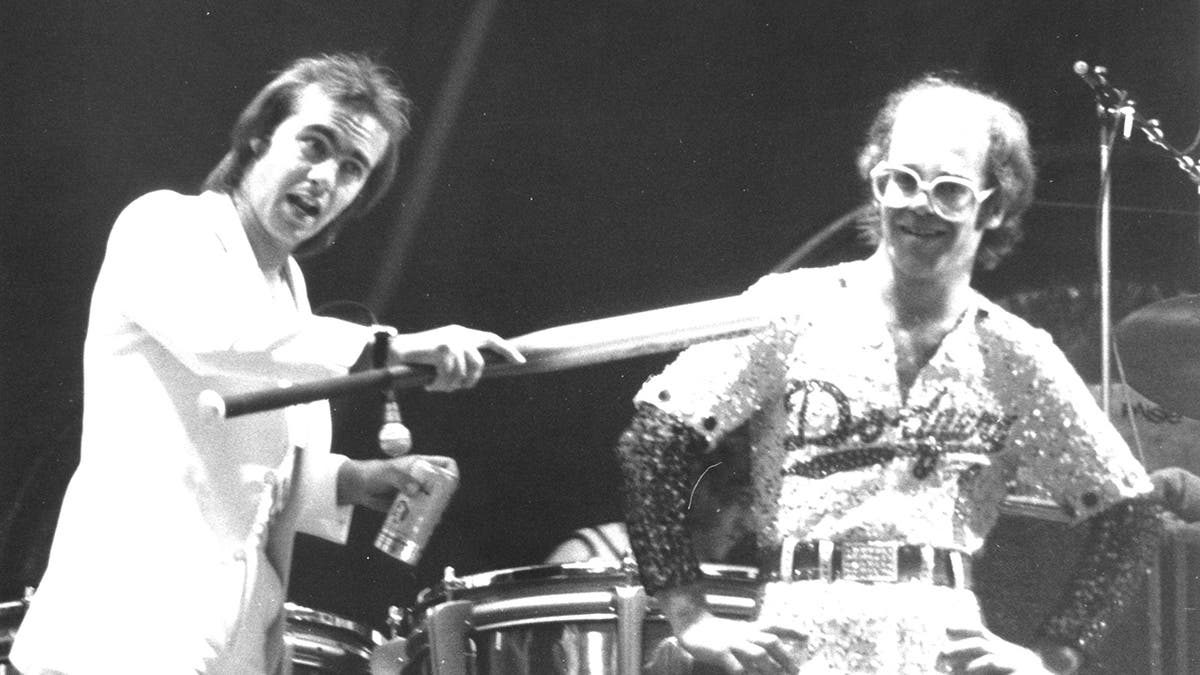 Taupin recalled being faced with John's "ever-changing mood swings," an erratic behavior that "manifested itself in many different forms." As the pressures of fame grew, so did John's anger and unhappiness, along with the amount of drugs and alcohol he consumed. 
Taupin also dealt with problems concerning addictions. Still, they "soldiered on" and remained dedicated to their friendship — and music.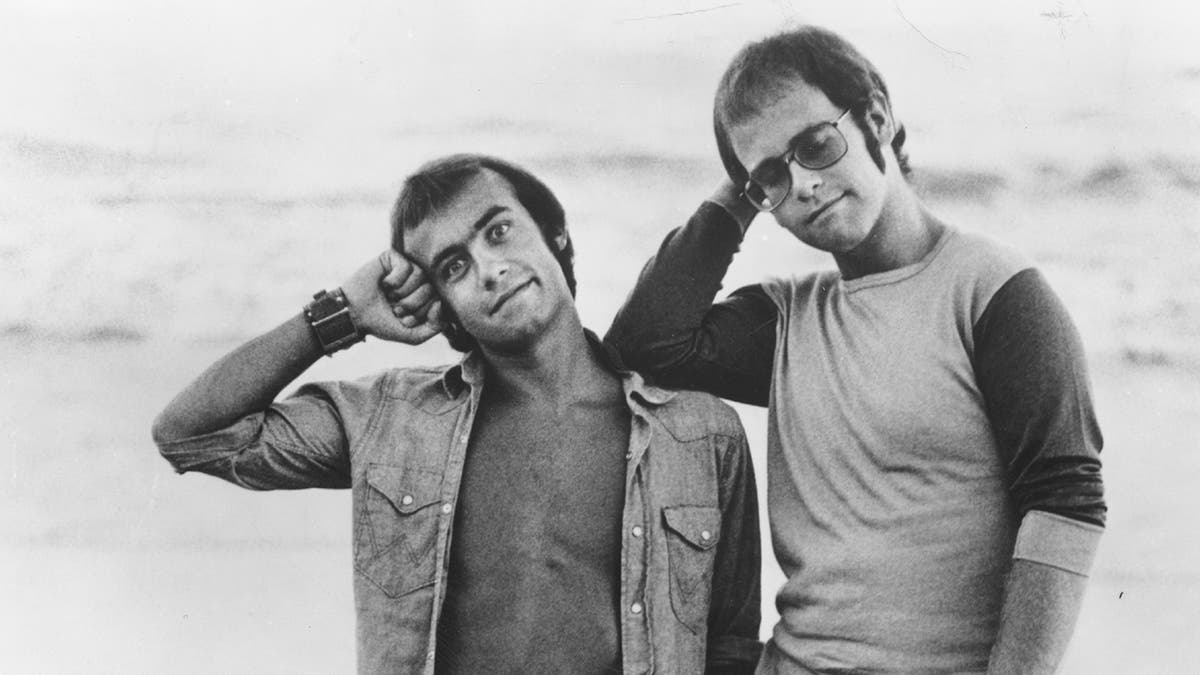 "I think we probably felt after bouts of addiction, could we retain our throne?" Taupin reflected. "And it might've been difficult, and it might've been awkward, and we may have tripped over ourselves and not written material. That was when we were both in 'the clutch of addiction' or whatever you want to call it. We probably didn't write some of our best material… Drugs are the big lie, especially cocaine. You do things that you think are magnificent when they're absolute s–t. So, once we realized that and dispensed of those narcotic elements, then… we came back with a vengeance."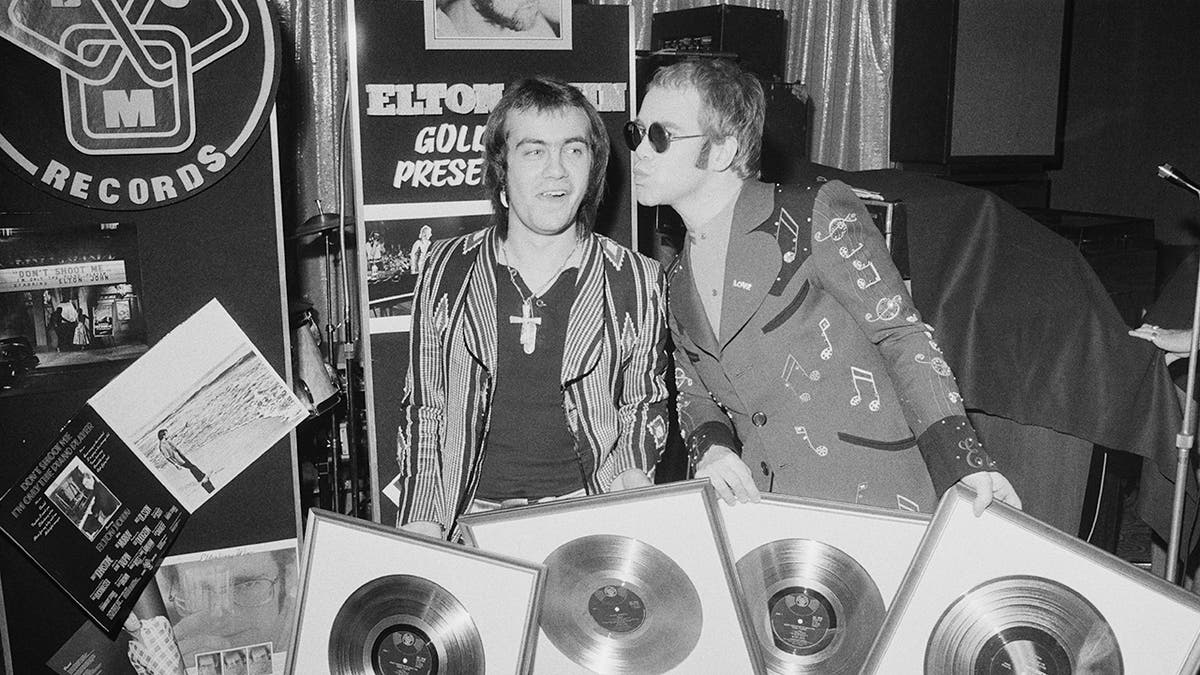 "We had a few hiccups," Taupin shared. "We separated at one point because we didn't know where to go. We were confused. We were geographically devoid of each other, but that only lasted a short time."
WATCH: Elton John's lyricist shares inspirations for their biggest hits
In 2020, John celebrated 30 years of sobriety. Taupin has also found peace and is living his American dream on a ranch in California. As someone who grew up with a love of cowboys in the U.K., he wouldn't have it any other way.
LIKE WHAT YOU'RE READING? CLICK HERE FOR MORE ENTERTAINMENT NEWS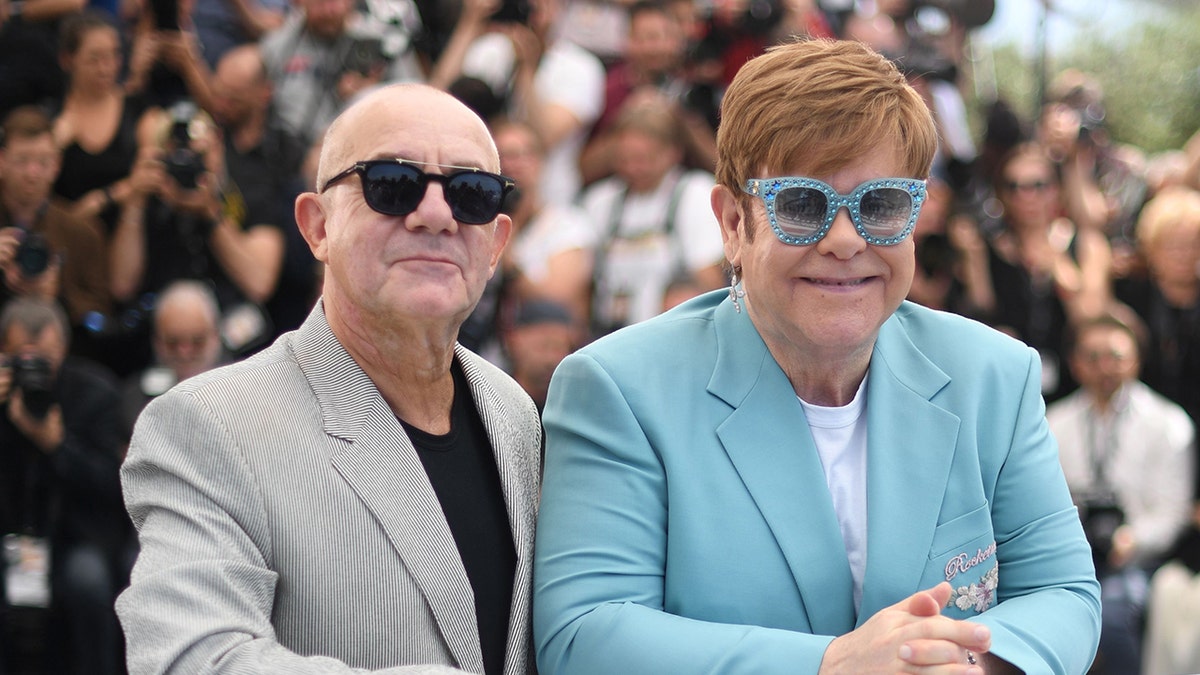 "I am pretty set in my ways, but I have a great family life," he boasted. "I'm enjoying my autumn years, as they say. But at the same time, just because Elton's retired from the road and won't be touring anymore, it doesn't mean we're not going to do anything. We're not just going to crawl into a hole and die… People can expect something from us at any given time."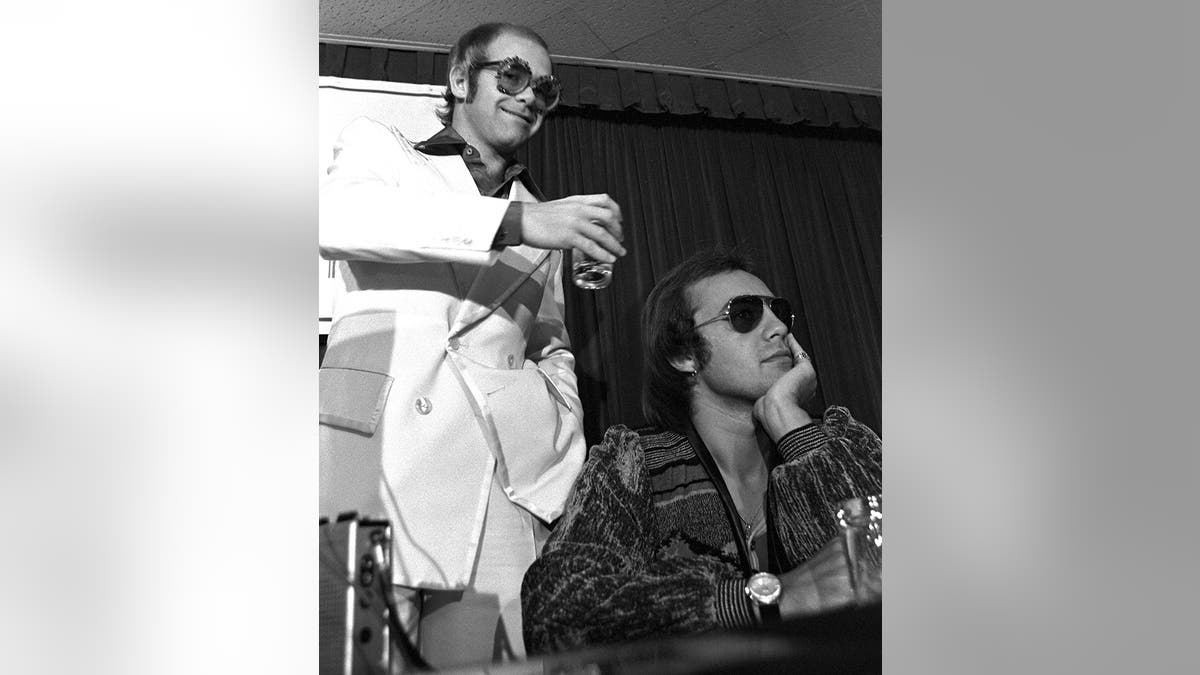 In his book, Taupin shares plenty of tales about how some of their iconic hits came to life. While many fans have considered "I'm Still Standing" an anthem for John and his battles, it was actually written as a "kiss-off" to Taupin's "former lover."
"I like the fact that our songs can be reinterpreted," he said. "I'm not going to correct people if they're wrong. And sometimes, their ideas are far more interesting than mine."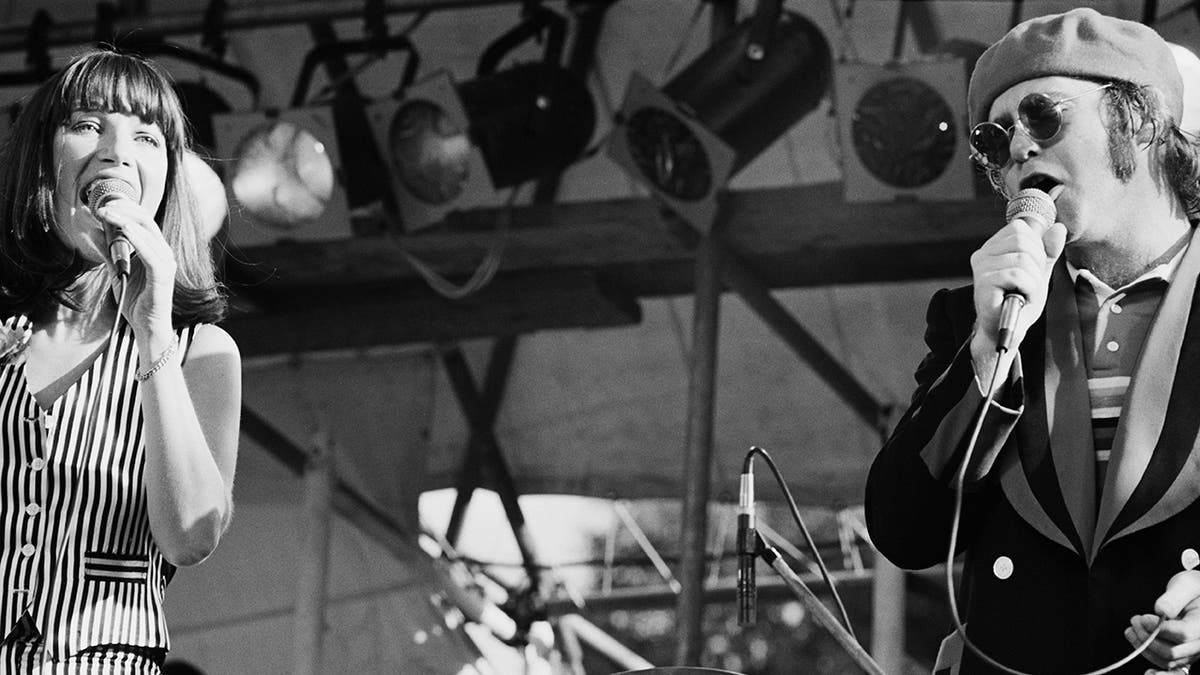 Taupin also claimed he wrote "Don't Go Breaking My Heart," a duet John shared with Kiki Dee, in 10 minutes.
"It could have been less than that," he chuckled. "But that's true… Elton was in Canada and I was in Barbados. He was just messing around in the studio with a band and had come up with a track that they thought might be a good idea to rework as a sort of Marvin Gaye/Tammi Terrell kind of call and answer… He played the track to me on the phone."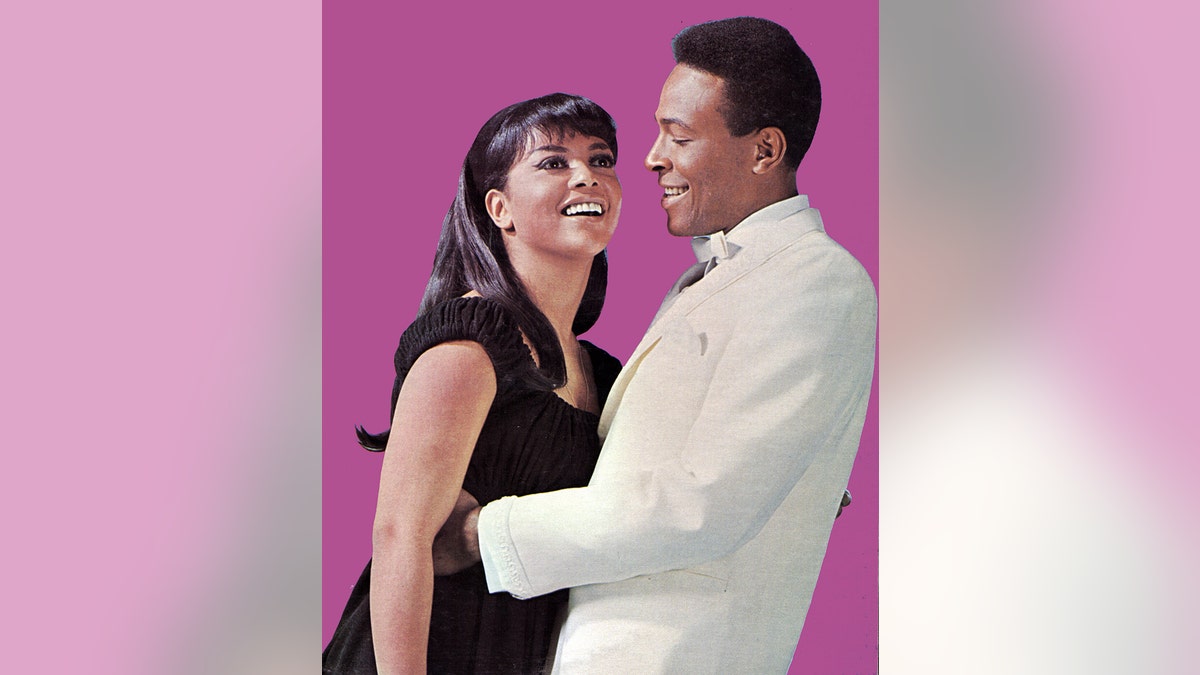 "I was pretty well in my cups at the time, so I don't remember too much about it," Taupin admitted. "All I remember was sticking my head in a bucket of ice and saying, 'OK, I'll take a shot at this,' and writing something down. And then I called him back with it. And it ended up being that song. It was a kind of interesting way of doing it, but not too unusual in the case of our collaboration. But it ended up working out. It ended up being our first No. 1 record in England."
CLICK HERE TO SIGN UP FOR THE ENTERTAINMENT NEWSLETTER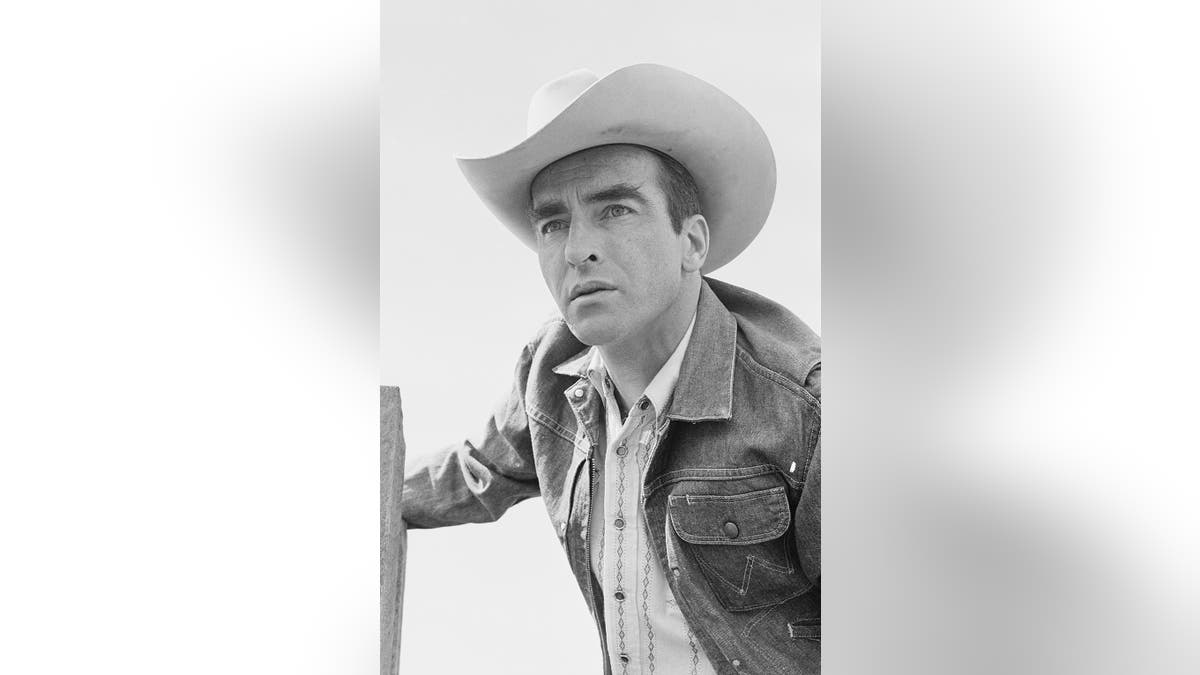 And there was "Candle in the Wind," which was written about Marilyn Monroe. However, Taupin said he originally had another star from Hollywood's golden era in mind when he penned the song.
"My original idea was Montgomery Clift," Taupin explained. "I'd seen the film 'The Misfits,' and it's funny because both Marilyn Monroe and Montgomery were in that film. But Clift's character completely captivated me. I just found him a far more interesting character than Marilyn Monroe. I mean I never, and to this day, have ever been completely enamored with her in the way that so many are."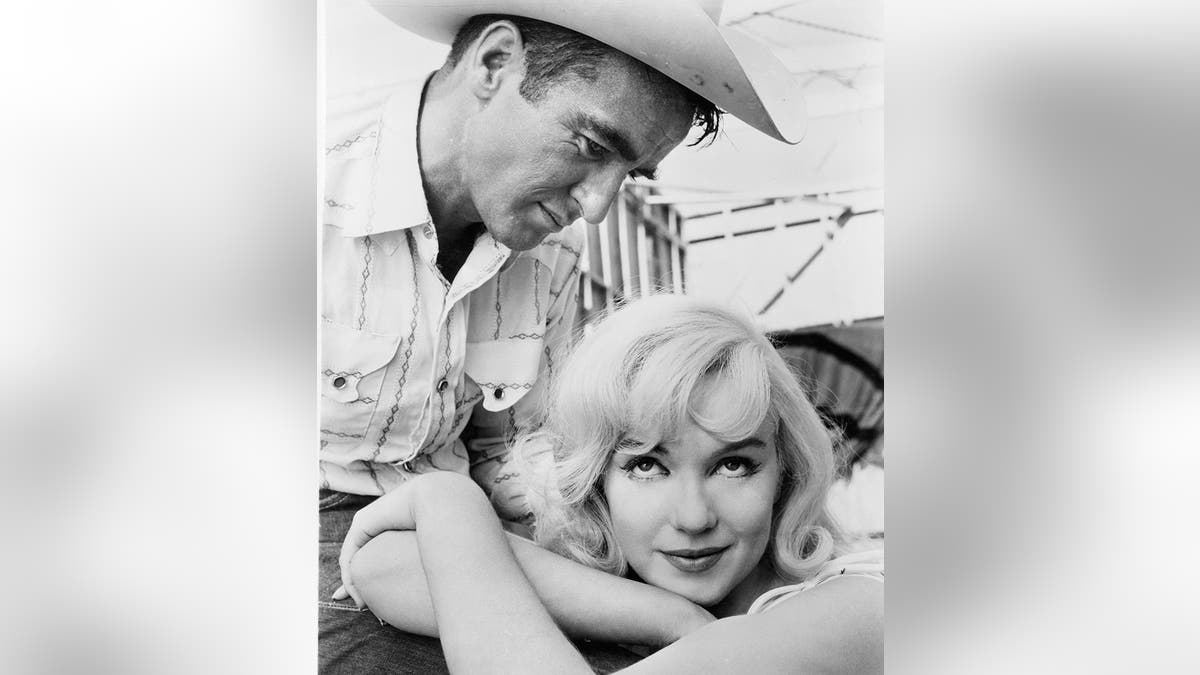 "But ultimately in the long run, I just realized that people might not be as familiar with him as they are with her," he shared. "So it just seemed to make sense that on a commercial level, the idea of her as the candle in the wind was probably more palatable than somebody that people weren't terribly [aware] of."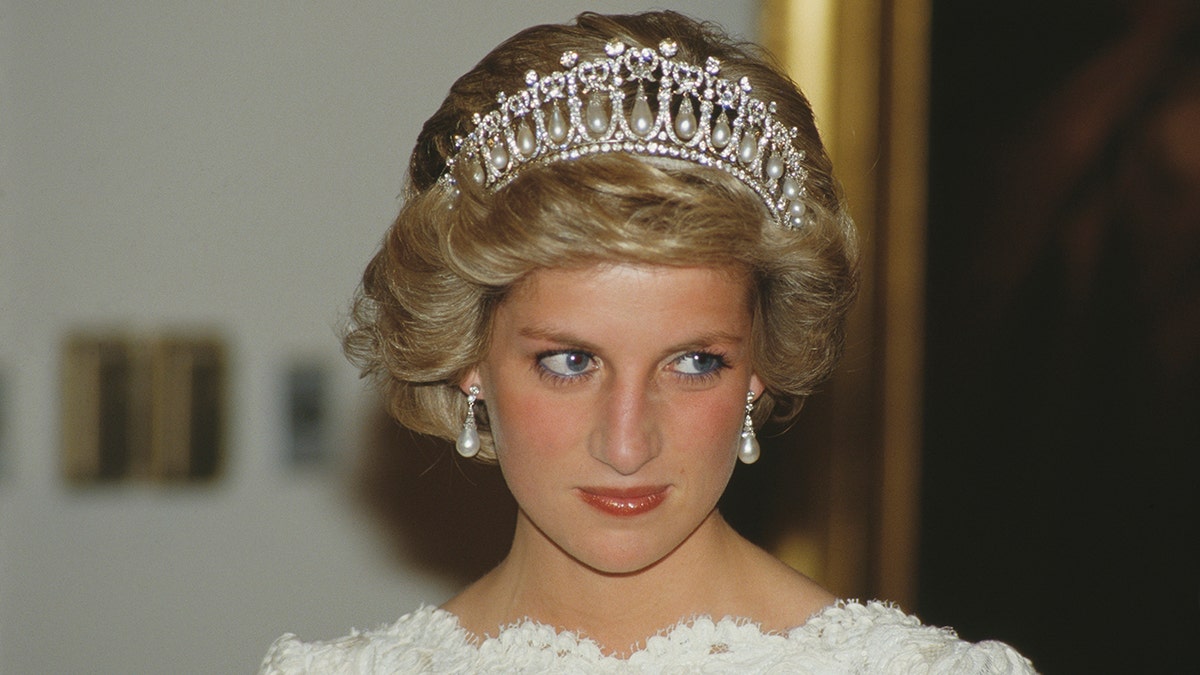 The song was reworked in 1997 to eulogize Princess Diana following her death that year at age 36. It sold 33 million copies.
"I don't think about it at all," said Taupin about the somber song. "The version that I know is the original. The remake served its purpose, but if you put a gun to my head, I wouldn't be able to remember one line of it… it's a moment in time and Elton swore that he would only play it at the funeral and never again, which he hasn't done… I'm sure he never will."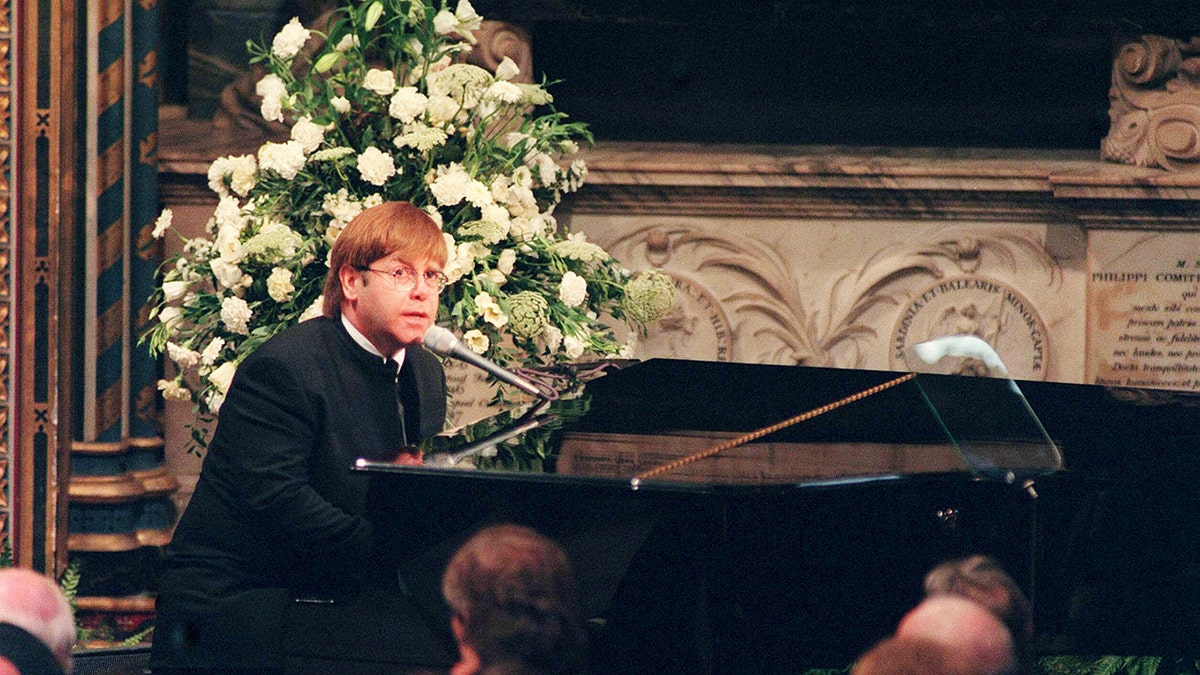 In his book, Taupin wrote that "Someone Saved My Life Tonight" was inspired after John "opened all the windows, stuck his head in the gas oven, and awaited a dramatic response" in a "staged cry for help."
ELTON JOHN DELIVERS FINAL PERFORMANCE ON HIS FAREWELL TOUR: 'IT'S BEEN MY LIFEBLOOD'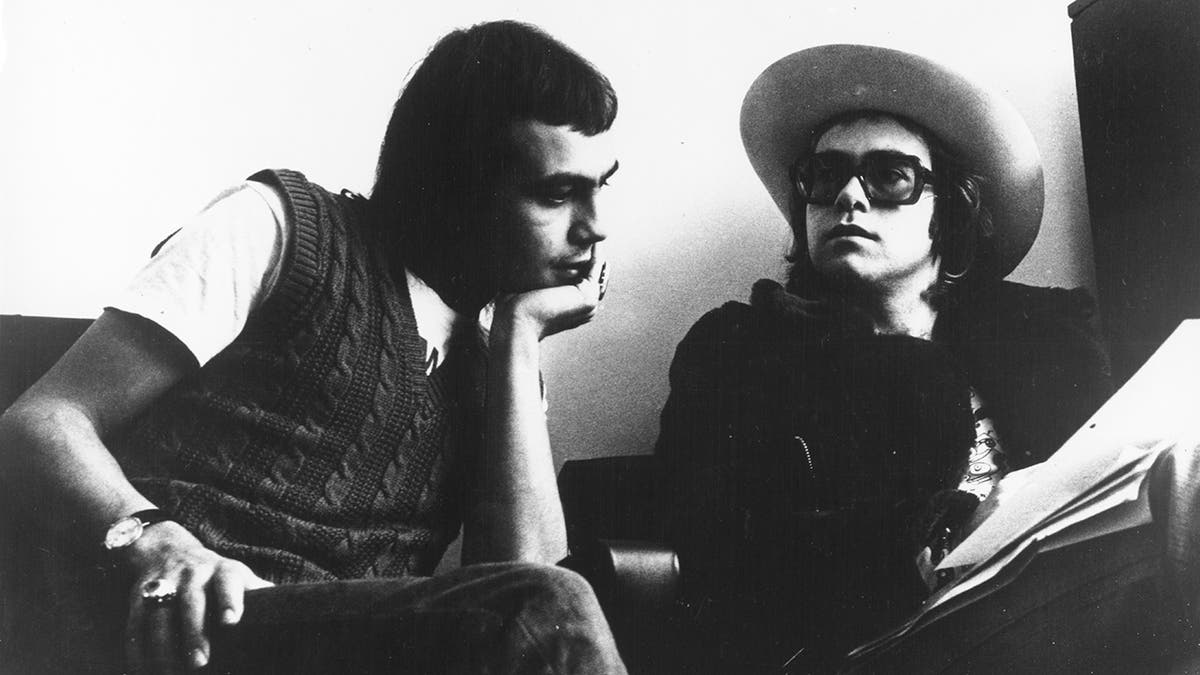 "Perhaps due to the unorthodox nature of his attempt, gas on low and an embroidered pillow to rest his head on, sympathy was not forthcoming," wrote Taupin. 
Meanwhile, "Tiny Dancer" is "a song inhabited by fragments of a handful of LA females: a Whiskey a Go Go waitress, a girl who worked in a Beverly Hills shoe store, and a hitchhiker in cutoffs on [the] Pacific Coast Highway."
A more unlikely hit for John and Taupin was "Bennie and the Jets."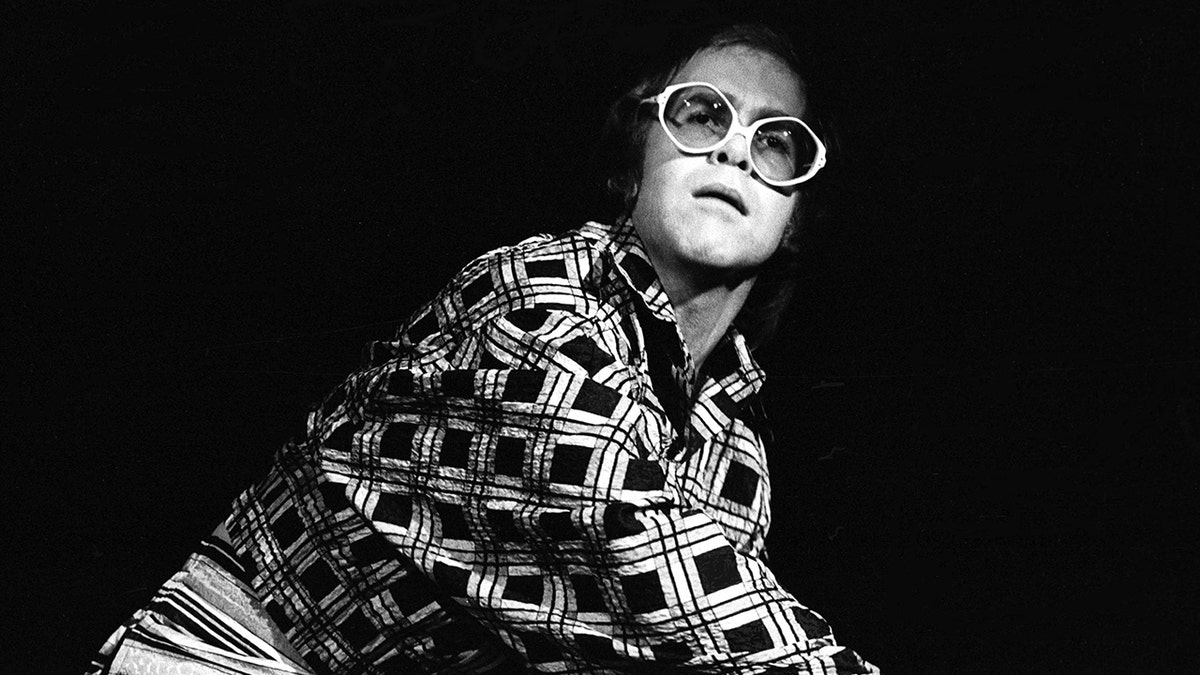 "We fought tooth and nail not to have it released as a single, or I should say Elton did more than me," Taupin explained. "He just didn't see it as a single. And there was an A&R guy at Universal Records who was adamant that we should put it out because it was getting a lot of play in Detroit on black radio, which was unheard of at the time. We acquiesced to the request in the end, and we were glad that we did because it became a huge, huge hit… Ultimately Elton ended up being the first white artist to perform on 'Soul Train,' which was unique at the time… It proved us wrong."
Taupin and John's friendship has endured over the decades, through the highs and lows. And today, Taupin is thankful he lived to tell the tale.
"Elton is only a small fraction of the book," he said. "Elton himself has said he was besotted by the life he never knew I had, which I think sums it all up in a nutshell."