Today, you'll find a deal on the Logitech Pop Keys, a discounted Dyson Supersonic Hair Dryer and savings on our favorite over-ear headphones. All that and more below.
The Spring Style Event
If your winter-to-spring wardrobe could use a refresh, why not check out elevated basics, cashmere styles and more from Everlane. This weekend is a perfect time to check out Everlane's site, since the brand is offering 20% off orders of $250 and over and 30% off orders of $375 and over. 
$249 $199 at Amazon
Three years after debuting — and landing in the ears of seemingly everyone you know — Apple's mega-popular AirPods Pro have finally gotten a refresh. Available now, the AirPods Pro 2 offer major upgrades like improved active noise cancellation (ANC), a wider range of fit options, more expansive touch controls and longer battery life. Right now, the second-gen AirPods Pro are at their lowest price yet of $199, so order now at Amazon to save on these pricey earbuds.
$100 $80 at Amazon
These colorful Logitech keyboards are more than just novelty — our reviewer found that they deliver satisfying typing, useful emoji keys and multi-device support for an all-around great experience. Whether you're streamlining your WFH setup or just upgrading in the new year, this keyboard is all the motivation you'll need to get started working. Save $20 on three colors right now — the best discount we've ever seen — and clack-clack-clack your little heart out.
$460 $400 at Amazon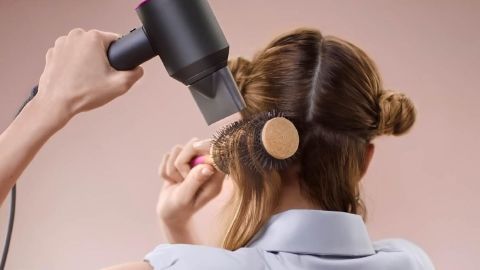 In addition to making your floors spotless, Dyson is a pro at styling your strands with its range of hair tools. And right now, you can snap up a brand-new Dyson Supersonic Hair Dryer for under $400, the lowest price we've seen at Amazon. Normally, these dryers go for $460, so be sure to add one to your own hair care arsenal before this all-time best discount ends.
$400 $348 at Amazon
The Sony WH-1000XM5 are the best over-ear headphones you can buy, with a slimmer design than their predecessors and refined noise-canceling microphones. These high-end headphones are typically $400, and this sale price is matching the lowest price we've seen at Amazon — we've only seen a lower price with limited-time discount codes at other retailers. 
• The latest Revlon One Step hair dryer is 45% off right now, a great choice if the Dyson Supersonic is still too spendy.
• Bookworm kiddos can read anywhere with the new Kindle Kids, now matching its lowest price ever of $85.
• Dust doesn't stand a chance against this Scrub Daddy sponge, perfect for blinds, radiators, mirrors and more at under $14.
• Save $100 right now on this Bissell IconPet Vacuum, our pick for an affordable stick vacuum that can tackle any mess.
• Our favorite budget keyboard, the Logitech K380, is even more affordable right now at just $30, it's lowest price yet.
• The Beats Fit Pro blend all of the AirPods Pro's best features with a stylish, secure and workout-friendly design — and right now they're at their lowest price ever.
• From our testing, the WD My Passport SSD is the best hard drive for most people. It offers a fast experience, quality build and space to fit every last shred of data. Get it now half off.
• We think Chromecast with Google TV is a fantastic budget streaming device, and right now it's a cool 20% off.
• This set of four durable, colorful cutting boards is just $16 right now.
• Save on a HydroFlask 32-Ounce water bottle, just $34 at Nordstrom right now.
$200 $165 at Amazon
After testing more than a dozen alarm clocks, we found the Philips SmartSleep Connected to be an outstanding choice thanks to its immersive sunrise, customizable alarms and useful relaxation exercises. Despite its outshining much of the competition, we didn't select it as one of our picks, mostly due to its lofty price. Right now, however, the clock is seeing an all-time low price, making it a great nightstand upgrade that won't totally break the bank.
30% off Original Puffy Football Blankets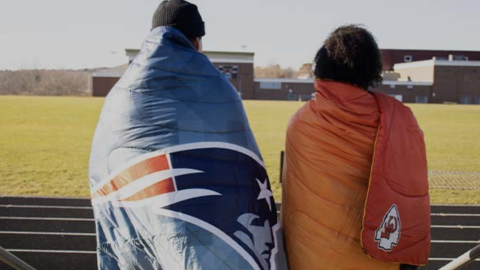 Versatile and machine-washable, Rumpl blankets are durable enough for the outdoors yet cozy enough for the couch. Our editors ran the Original Puffy Blanket through a gauntlet of tests and found that it held up, and we love that Rumpl's products are made from sustainable post-consumer materials. Now through Feb. 12, you can shop the brand's collection of NFL blankets at 30% off ahead of the big game and rep your favorite team for less. 
$38 $17 at Nordstrom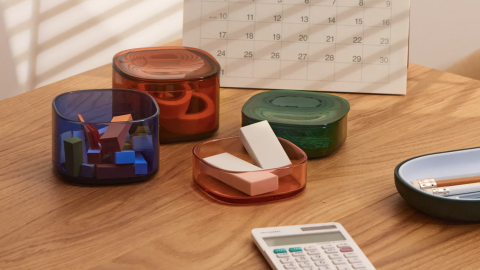 Storage tools don't need to be just a functional means to an end. Beyond simply containing your stuff, they can also be a part of your interior decoration. Thankfully, Open Spaces puts the style into organization with bins, shoe racks and more. Right now the brand's gorgeous Storage Gems are over half off at Nordstrom in two colorways. Perfect for small items like jewelry, desk supplies, makeup and more, they're a beautiful way to corral your things.