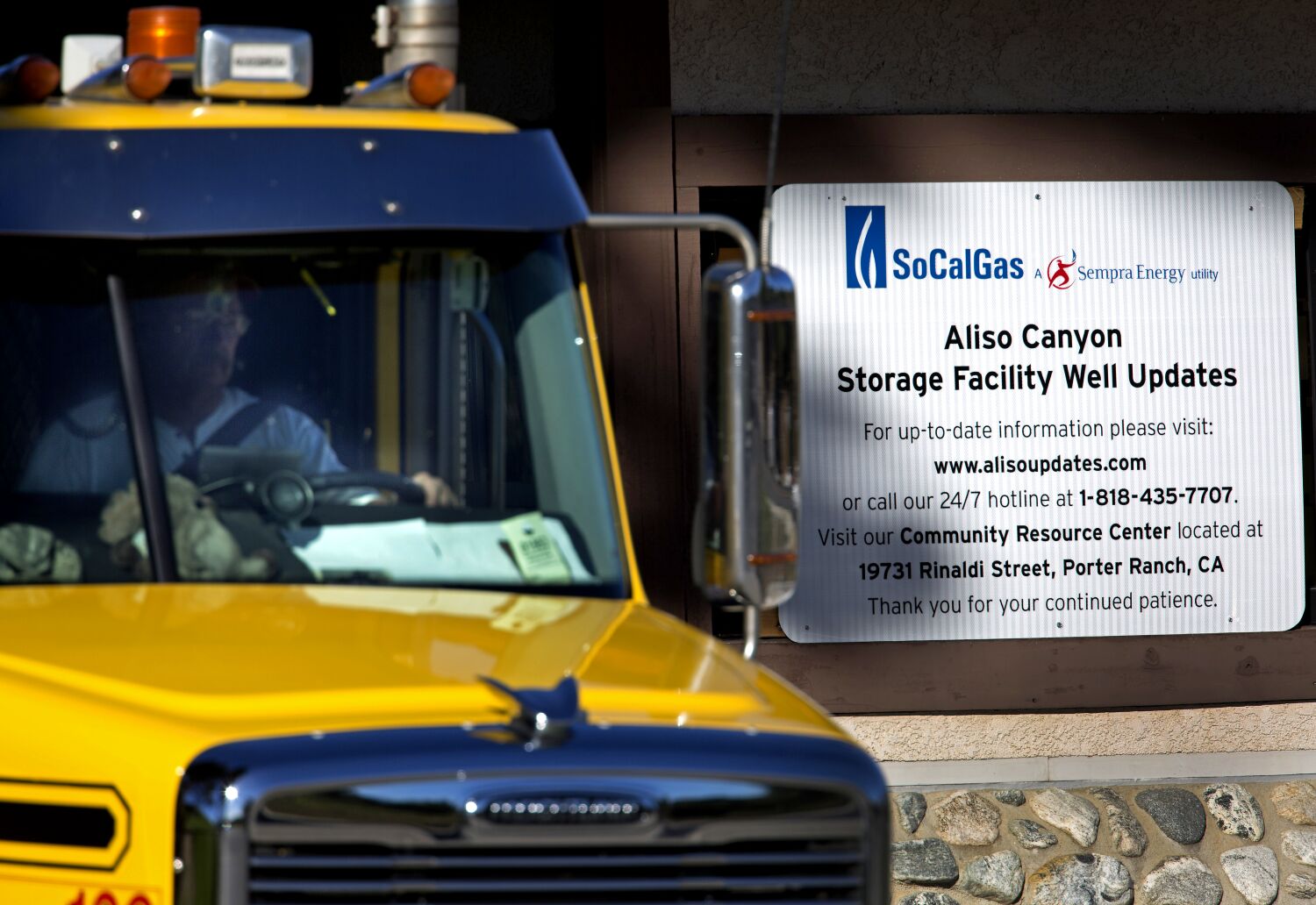 In response to a recent spike in the price of natural gas, the California Public Utilities Commission voted Thursday to pay annual gas and electric credits to consumers as soon as possible.
All five commissioners voted in favor, agreeing that it's only a first step in addressing volatility in gas prices.
Commissioner Darcie L. Houck said gas and electric customers "can expect between $90 and $120" in relief. Customers of publicly owned utilities not regulated by the commission, such as those who get their electricity from the Los Angeles Department of Water and Power, are not covered. Southern California Gas Co. customers are eligible.
"We hear you that immediate relief is needed," said commission President Alice Busching Reynolds. "Each utility has resources for customers to provide additional support," she said, acknowledging that the credit may not be big enough to fully cover the recent increase in gas bills.
"It is not a long-term solution to the trend we're seeing around volatile natural gas prices," Reynolds said, pointing to another commission meeting scheduled for Tuesday to discuss how to combat rising natural gas prices in California.
The first payments of the California Climate Credit, which are typically made in April via credits to consumers' electric and gas bills, will be moved up "as soon as can be practicably implemented," according to the CPUC. Secondary electric credit payments typically occur in October and were not moved.
During the public comment portion of the meeting, one caller said she had paid $90 for gas for a one-bedroom apartment over eight days in January, and accused SoCalGas of being a monopoly that needed to be reined in.
Another caller said his SoCalGas bill for January was $800, double what he paid the month before.
Yet another SoCalGas customer called to express her "outrage with [the] exorbitant rise" in gas prices "with no notification." The utility released a statement at the end of December telling consumers prices would rise in January.
"We put on extra jackets in the home," she said, "and it's not enough."
Most utilities that submitted responses to the commission were in favor of the measure to expedite the credits, but some companies dissented specifically on the electric credits, citing steady electric prices for consumers and noting that electric use is likely to go up in the summer.
One utility, San Diego Gas & Electric, proposed giving out the electric credits during peak electric usage months — August and September.
If electric prices were to rise in later months, they argued, the credits would already be paid out and offer little relief to consumers.
The California Assn. of Small and Multi-Jurisdictional Utilities argued that the decision to pay early runs "counter to the commission's justification for current timing for [climate credit] disbursement, which seeks to avoid providing [climate credits] during peak periods."
The payments were not designed to respond to higher wholesale natural gas prices, a CPUC spokesman acknowledged. The credit was put in place to offset higher energy costs for consumers from a cap-and-trade program through which the California Air Resources Board sells carbon pollution permits to industrial greenhouse gas emitters.