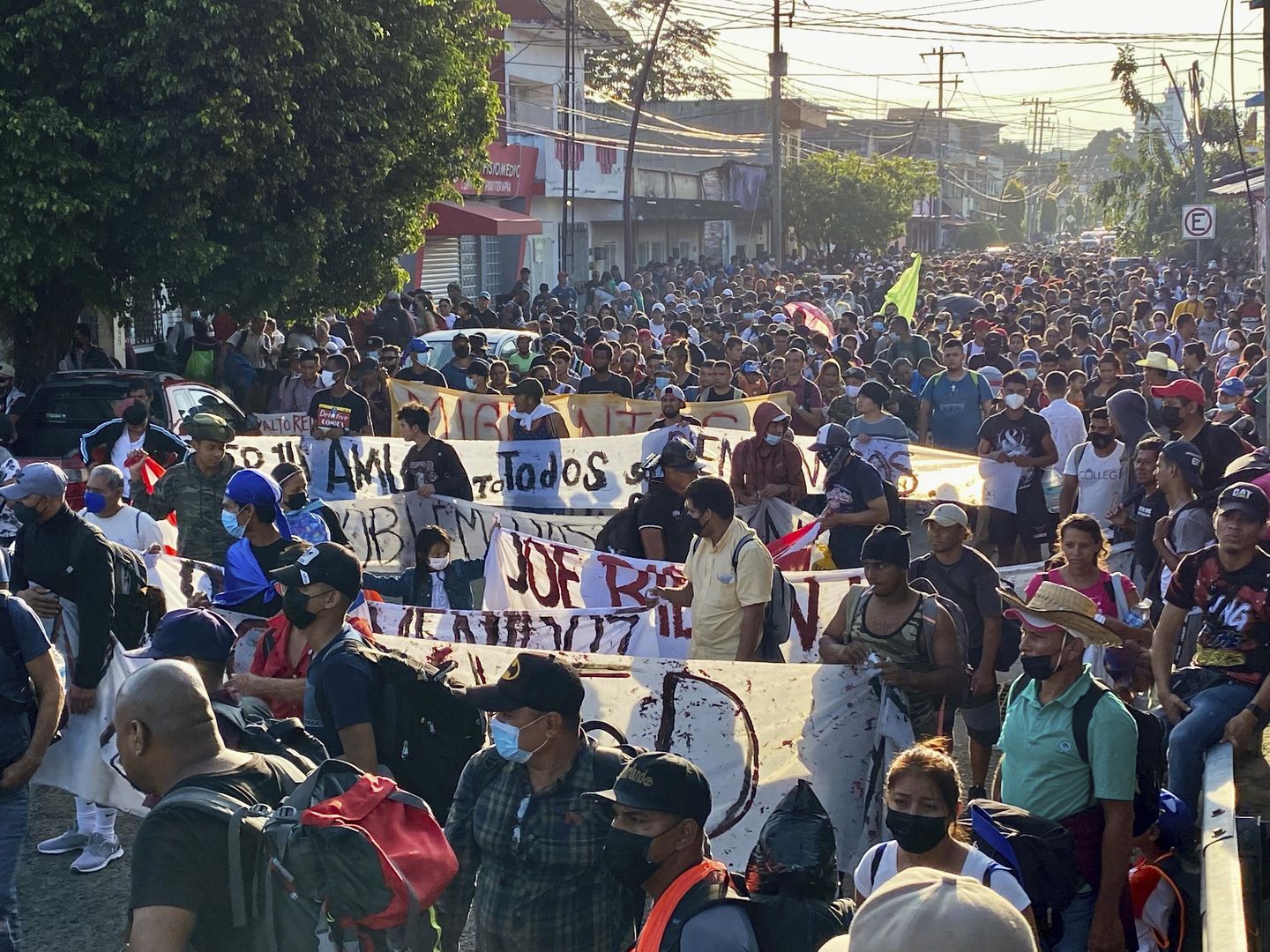 Vice President Kamala Harris will announce Monday a slate of private sector financial commitments totaling $950 million for northern Central America, marking the administration's latest attempt to address the root causes of migration by increasing economic opportunity.
A senior White House official told reporters the investments will "create the sort of positive ecosystem that will provide opportunity and hope," adding that the companies involved are committed to "good governance."
Major companies lined up to invest in northern Central America include Columbia Sportswear Company, which will spend $200 million to create more than 6,900 jobs in the region. Nextil will spend $40 million to build two new production facilities in Guatemala, which the White House says will create over 1,300 direct jobs and 3,000 indirect jobs. 
Target will spend $300 million in El Salvador, Guatemala and Honduras by 2023 to expand its relationship with vendors in the region.
Other companies include Chegg, an online learning platform that pledged to teach technical skills to 100,000 young adults in Honduras by 2030, and Millicom, which will spend $350 million by 2025 to expand its mobile and broadband networks in the region.
Ms. Harris will announce the investments Monday in a ceremony at the White House. Representatives from some of the companies investing in the region will attend.
Monday's announcement is the third time the Biden administration has secured private investment in countries where migrants are fleeing in droves to the U.S. border. All told, the administration says it has lined up more than $4.2 billion in regional commitments in private sector businesses.
In July 2021, a 20-page root cause strategy called for improving conditions and creating opportunity in the region by addressing economic insecurity and inequality.
The administration in December 2021 announced $750 million in commitments in the region from major companies like Microsoft, Mastercard, Chobani, Nespresso and Bancolombia.
A senior official said the investments are paying off, noting that between August 2021 and January 2023, they've seen a 71% drop in encounters between migrants from Northern Central America and U.S. Customs and Border Protection officers.
While officials may claim fewer migrants are crossing into the U.S. from northern Central America, overall illegal border crossings reached their highest level of the Biden administration in December, topping 250,000.
Data released last month from U.S. Customs and Border Protection revealed that officers had 251,487 encounters on the southwestern border during December, a 7% increase from the previous month.
People coming from Mexico and northern Central American countries made up roughly 53,00 of those encounters, or 24%. That marks a 6% decrease from December 2021.
The Biden administration has announced a variety of measures to reduce the number of illegal border crossings, amid fierce criticism from both sides of the aisle.
Those measures include barring people from Cuba, Nicaragua, Venezuela and Haiti from applying for asylum if they cross the U.S.-Mexico border without authorization, and continued enforcement of a Trump-era policy that made it easier for the U.S. to expel migrants under public health concerns.
President Biden has also proposed a rule to ban migrants from applying for asylum if they don't receive protection in a country they first traveled through to get to the U.S.