Archaeologists in Switzerland revealed that they discovered a 2,500-year-old canoe in remarkable condition.
The extremely well-preserved find was uncovered at 3.5 meters in Lake Neuchâtel in western Switzerland, and dates back to the early Iron Age, local news outlet Swiss Info reported.
Archaeologists from the Vaud canton's archaeology department unveiled the canoe, which was originally discovered in 2021, at a press conference on Wednesday. The canoe was salvaged carefully using techniques specialized for water discoveries and initially spotted using an airplane that was doing an archaeological survey of the lake.
It took months for archaeologists to prepare to salvage the canoe completely.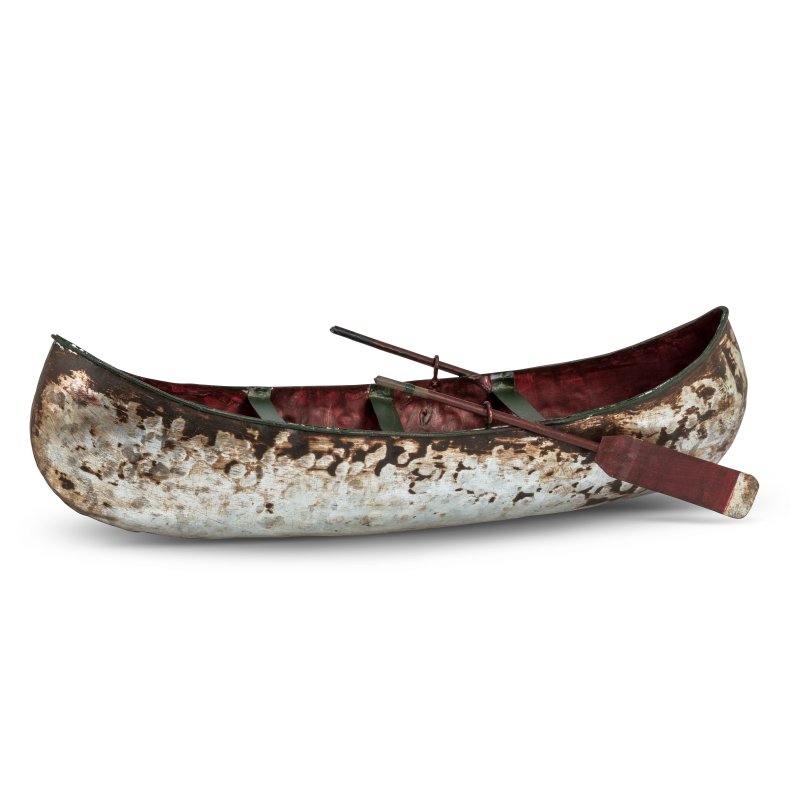 "This is an archaeological discovery of considerable importance for our understanding of the prehistory of the region. Its radiocarbon analysis dates it to between 750 and 520 B.C., a time when there were no villages on the shores of the lakes. It is one of the very few boats from this period in Switzerland that has been preserved almost in its entirety," cantonal archaeologist Nicole Pousaz said at the conference, Swiss Info reported.
The boat has now been brought to a lab for special analysis. Archaeologists will look to see what clues it holds to life during this time. Photogrammetry and laser measurements will also be used to create a 3D model of what the canoe would have looked like, fully intact.
"She's a very sickly old lady. Part of the sides of the canoe were torn out by storms and the portion buried in the sediment was very cracked. It's a very fragile object," archeologist Jean-Daniel Renaud told the press agency Keystone-SDA.
"It was made at the time from an oak trunk about 13 meters long and about a meter in diameter. This type of canoe, which was particularly large, was mainly used for transporting goods and people or for fishing," Renaud said.
The find will be important in providing archeologists with more clues into the time. It is the largest and most well-preserved canoe from this period to be found in the country, Swiss Info reported.
In August, a remarkably well-preserved child's shoe from the Iron Age was found in Austria. The shoe is estimated to be more than 2,000 years old, a press release about the finding said.
The discovery was made by archaeologists from the German Mining Museum in Bochum during excavations at Dürrnberg near Hallein, in an area that was mined for rock salt during the Iron Age.
Do you have a tip on a science story that Newsweek should be covering? Do you have a question about the Iron Age? Let us know via science@newsweek.com.