Streaming

The best of what's new on Netflix, Hulu, HBO Max, Disney Plus, and more.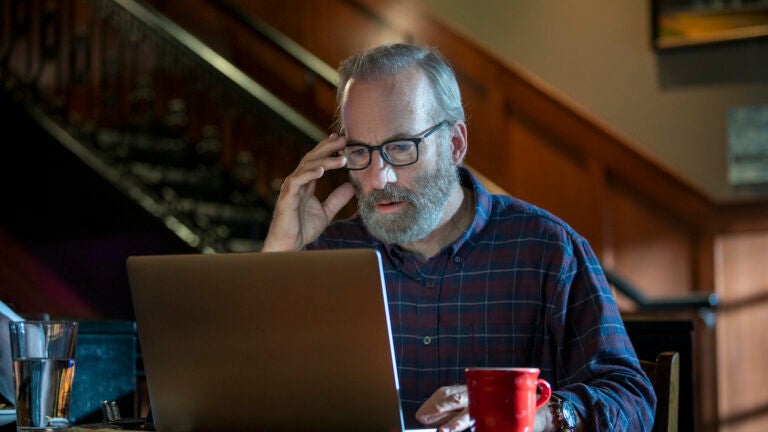 Welcome to Boston.com's weekly streaming guide. Each week, we recommend five must-watch movies and TV shows available on streaming platforms like Netflix, Hulu, Amazon Prime, Disney+, HBO Max, and more.
Many recommendations are for new shows, while others are for under-the-radar releases you might have missed or classics that are about to depart a streaming service at the end of the month.
Have a new favorite movie or show you think we should know about? Let us know in the comments, or email [email protected]. Looking for even more great streaming options? Check out previous editions of our must-watch list here.
The best movies on Netflix right now

Movies
"All the Beauty and the Bloodshed"
Growing up in the Boston suburbs, Nan Goldin pushed boundaries and shattered taboos from the very beginning of her photography career, producing galleries focused on the city's gay and transgender communities in the 1970s. During the last decade, Goldin raised hell once more, protesting the very museums and galleries that housed her work for decades due to their philanthropic connections to the Sackler Family, the founders of Purdue Pharma. Director Laura Poitras ("Citizenfour") not only vividly captures the life of an unbowed activist, she neatly traces the insidious web of dark money that allowed the company arguably most responsible for America's opioid crisis to remain in good standing for so long. Though it lost the Best Documentary Oscar to "Navalny," "All the Beauty and the Bloodshed" is one of 2022's best.
How to watch: "All the Beauty and the Bloodshed" is streaming on HBO Max.
"John Wick"
Before you head to theaters this weekend to witness the action odyssey "John Wick: Chapter 4," it's worth catching up on the entire Keanu Reeves hitman franchise, starting with the 2014 original. The story is simple enough: John Wick (Reeves) is the world's greatest assassin. Despite his best attempts, he keeps getting pulled back into the surprisingly elaborate underground world of contract killers. What sets "John Wick" apart is the balletic quality of the action scenes, directed by a pair of veteran stuntmen in David Leitch and Chad Stahelski — the latter of whom was Reeves' stunt double for "The Matrix" and its sequels. Instead of the frantic style of editing popularized by the "Bourne" franchise or washed-out CGI sludge endemic in superhero franchises, every fight scene is brilliantly lit, delicately choreographed, and awe-inspiring in its inventiveness. If you want to get really ambitious, "John Wick: Chapter 2" and "John Wick: Chapter 3" are also streaming on Peacock.
How to watch: "John Wick" is streaming on Peacock.
TV
"Lucky Hank"
After the success of "Better Call Saul," AMC is wisely staying in the Bob Odenkirk business. In the new series "Lucky Hank," Odenkirk plays a misanthropic college professor who has coasted off the reputation of his decades-old novel and resents everything about his life. When a recording of Hank ranting at a peevish student and decrying his mediocre college begins to spread, it has a ripple effect on Hank and his colleagues on the insular campus. Odenkirk perfectly plays the grouchy, self-absorbed English professor, though it remains to be seen whether his character will be likable enough to keep average viewers tuned in. Regardless of your initial impressions, the talent of showrunners Paul Lieberstein (Toby on "The Office") and Aaron Zelman ("Damages"), plus the supporting cast of Cedric Yarborough ("Reno 911!"), Oscar Nunez ("The Office"), and Diedrich Bader ("The Drew Carey Show") mean you should give "Lucky Hank" a few episodes to find its footing.
How to watch: "Lucky Hank" is streaming on AMC+, with new episodes airing Sundays at 9 p.m. on AMC.
"The Night Agent"
At its core, "The Night Agent" is a pretty straightforward spy thriller, but little touches throughout elevate this new Netflix series from Shawn Ryan ("The Shield"). The titular night agent is Peter (Gabriel Basso, "Hillbilly Elegy"), who is so deeply buried on the FBI org chart that he spends his time sitting next to a little-used emergency phone line waiting for a call that will almost certainly never come. When it does, Peter springs into action, trying (and sometimes struggling) to protect a young tech CEO (Luciane Buchanan) wrapped up in a larger conspiracy neither of them can comprehend. Basso and Buchanan have great chemistry, and Oscar-nominated Hong Chau ("The Whale") playing a brusque, business-like White House Chief of Staff is a highlight. Be warned: "The Night Agent" is incredibly binge-worthy, and you'll fly through its ten-episode run in a single weekend if you're not careful.
How to watch: "The Night Agent" is streaming on Netflix.
"Succession"
With Jesse Armstrong announcing that his hit HBO drama "Succession" will end after four seasons, the countdown is on for viewers to catch up before the Roy family leaves the airwaves for good. For those unfamiliar, the series follows Rupert Murdoch-esque mogul Logan Roy (Brian Cox) and the small army of backstabbing adult children, conniving in-laws, and sycophantic hangers-on in his orbit who hope to one day rule his media empire. Each season has seen the fortunes of Logan's heirs rise and fall, perhaps none more dramatically than "number one boy" Kendall Roy, played with dead-eyed desperation by Emmy winner (and Boston native) Jeremy Strong. Assuming the upcoming fourth season lives up to the previous three, Armstrong deserves a lot of credit for wrapping up his show while leaving viewers wanting more, a rare quality in the current streaming landscape.
How to watch: "Succession" is streaming on HBO Max, with Season 4 premiering Sunday, March 26.
Newsletter Signup
Stay up to date on all the latest news from Boston.com