One person is dead and several others remain missing after an apparent house explosion in Western Pennsylvania Saturday morning that destroyed several homes, officials said.
Three people were also injured in the incident, officials said.
Police received a 911 call reporting a house explosion and house fire at approximately 10:22 a.m., Allegheny County officials said.
One house appears to have exploded, with two others becoming engulfed in flames, according to Allegheny County spokesperson Amie Downs.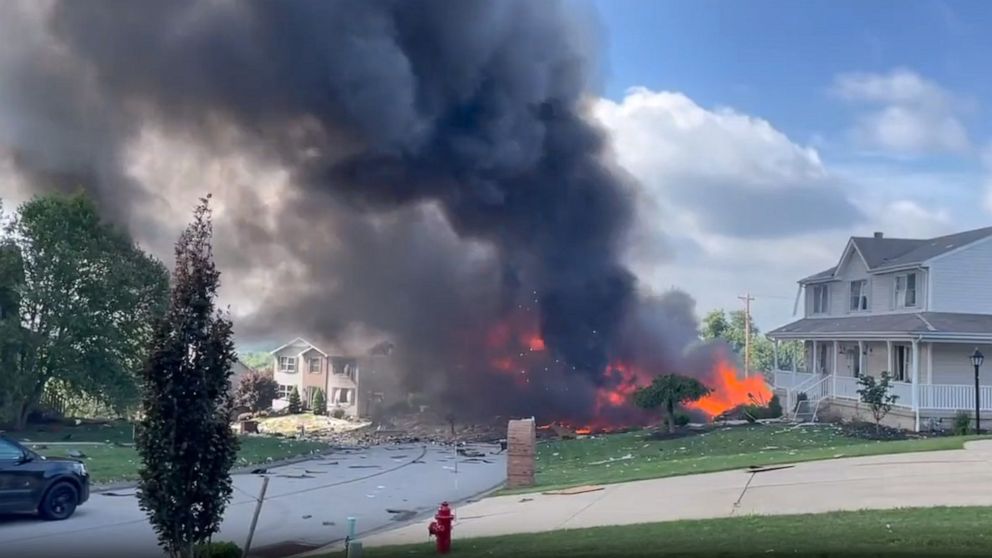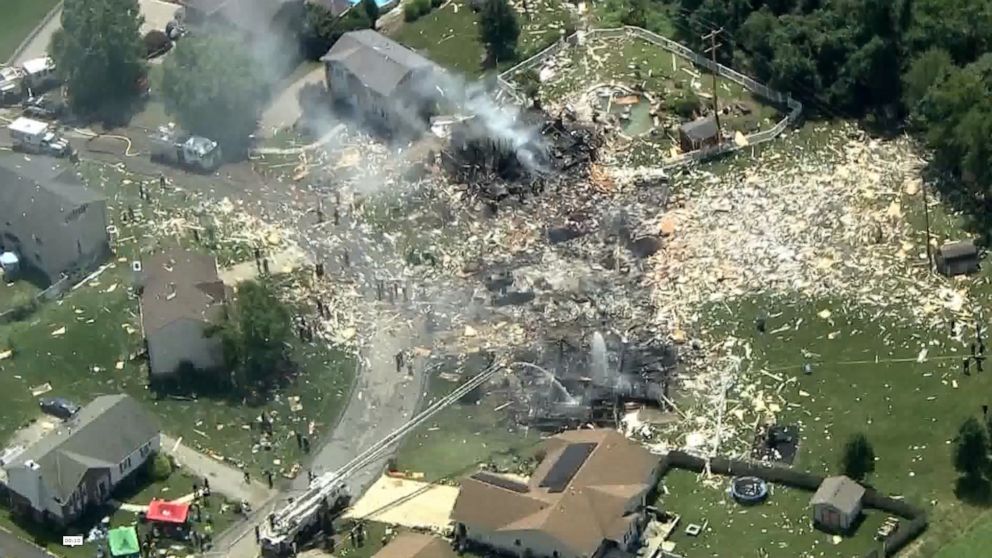 Three structures have been destroyed and at least a dozen more are damaged, including with windows blown out. Debris was scattered over lawns and the street in the area.
First responders found people trapped under debris, Downs said. Three people were transported to local hospitals, she said.
One person has been confirmed dead, according to Steve Imbarlina, the assistant chief of Fire/EMS at Allegheny County Emergency Services.
"Several people" remain unaccounted for, though it's unclear how many at this time because first responders are not yet sure who was home at the time of the explosion, Imbarlina said.
"Currently first responders are searching right now to try to locate those folks," he said.
The cause of the fire is under investigation, Imbarlina said. Police are investigating the incident, he said.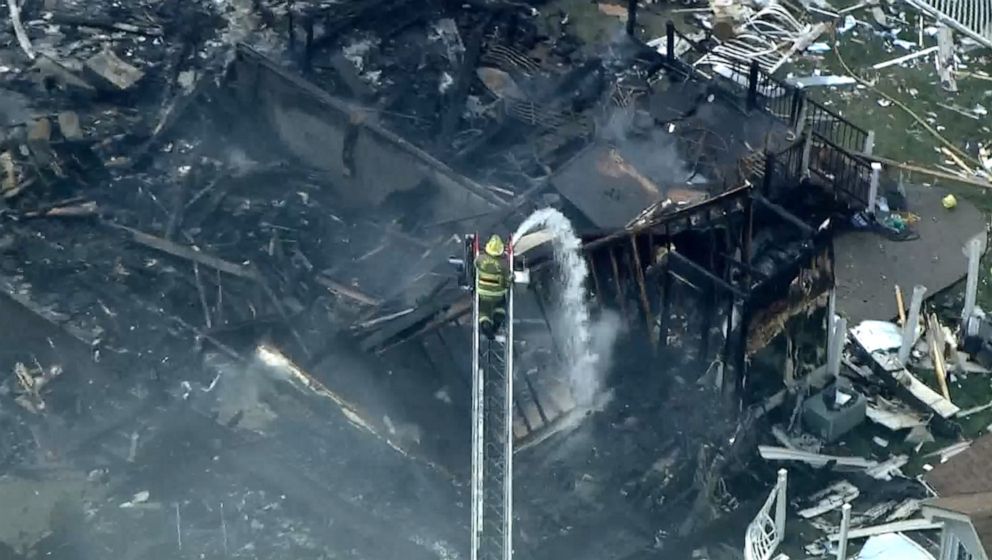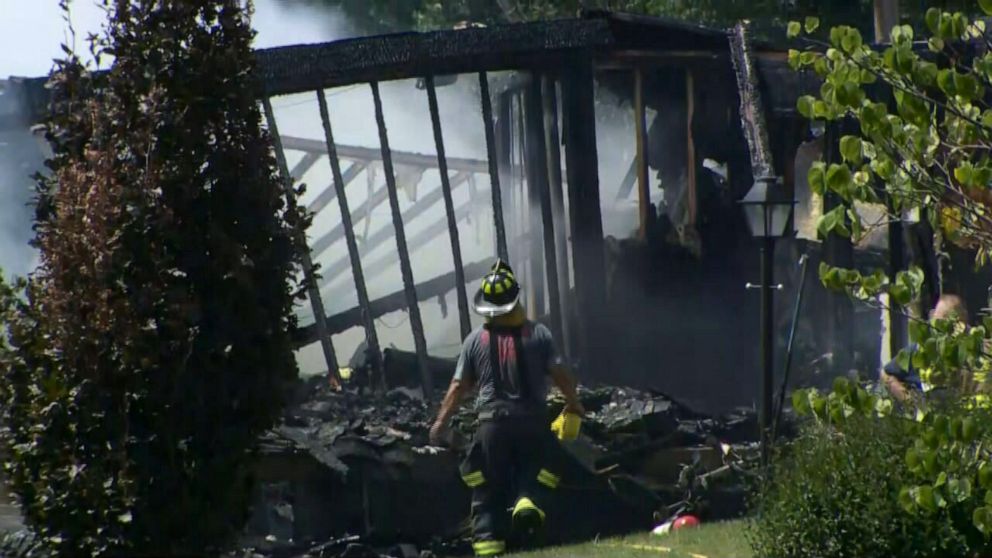 The incident occurred in the borough of Plum, in the Pittsburgh metropolitan area. Video captured at the scene showed several homes on fire in the community of Rustic Ridge.
The borough of Plum urged people to stay away from Rustic Ridge in the immediate aftermath of the explosion.
Crews were working on extinguishing nearby structures and securing gas lines, Downs said.
Eighteen fire departments responded to the scene, which remains active. Allegheny County Emergency Management officials and the Allegheny County Fire Marshals are at the scene as well.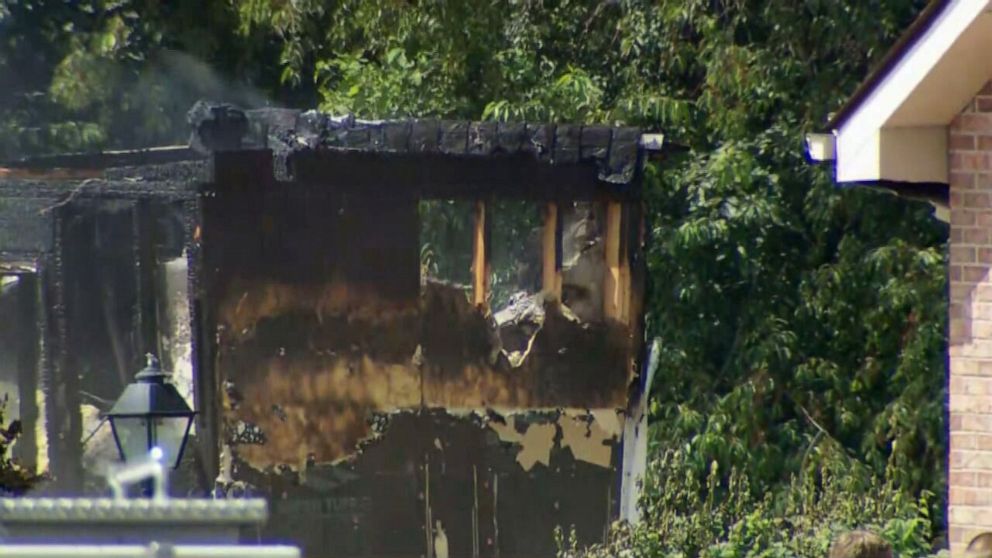 A woman filming a game at the municipal baseball fields shortly after 10:20 a.m. captured the boom of the explosion, a little under a mile away, according to footage she posted on Facebook.
Plum is located about 18 miles east of Pittsburgh.
ABC News' Peter Charalambous and Victoria Beaule contributed to this report.
This is a developing story. Please check back for updates.